Get into the "spirit" of the season with Things that Go Bump in the Night at the Nathan Hale Homestead!
About this event
Get into the "spirit" of the season with Things that Go Bump in the Night at the Nathan Hale Homestead! Shiver and shudder through a special candlelight tour that will take you around the property and into the house – all the way up to the dark and eerie attic. The moonlit tour will feature the Hale Staff's spooky encounters, as featured on the Syfy channel's Ghost Hunters.
The program will be presented on Thursday and Friday, October 14th and 15th, 21st and 22nd, and 28th and 29th. Prepare to be scared while surrounded by the very history that spawned the stories. This tour will include creaks and cold spots and is not recommended for young souls. All tours begin at 7 pm; please arrive by 6:45 pm to check in. Appropriate footwear and reliable flashlights strongly recommended. Admission is $25, $20 for CTL Members. Reservations required as space is limited; register at https://bump-in-the-night-2021.eventbrite.com.
Masks are required within our historic interiors due to the smaller spaces and limited airflow that is common in historic buildings, regardless of vaccination status. Masks are encouraged for the outdoor portion of the program where distancing may be difficult. In order to protect the health of our staff, visitors, and community, attendees are required to provide proof of vaccination, or negative results of a COVID-19 PCR test administered within 72 hours of the event, in order to participate in ANY indoor programming. Please bring a copy or photo of your vaccination card, or negative PCR test timestamped within the last 72 hours, along with a corresponding state or federal ID for entry.
For more information, visit www.ctlandmarks.org; www.facebook.com/NathanHaleHomestead; call (860) 742-6917; or email hale@ctlandmarks.org. To purchase a membership, or receive the membership discount code email jamie.fontaine@ctlandmarks.org.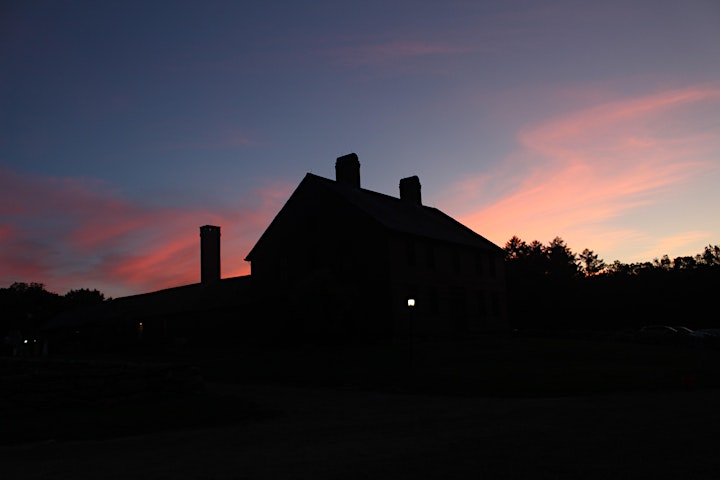 Organizer of Things That Go Bump in the Night
Connecticut Landmarks uses historic properties to inspire an understanding of our complex past. Founded in 1936 as the Antiquarian & Landmarks Society, we are a state-wide network of ten significant historic properties that span four centuries of New England history. Our real-life stories, as told through our collections, make history matter. For more information, please visit www.ctlandmarks.org.