Description

Thick N Sassy Curvy Queens Plus Size Fashion Show * Saturday, July 27, 2019 * 6:00pm - 9:00pm
Have you always wanted to sit front row at a fashion show? Are you a stylist in the making and want to find out more? Want the perfect opportunity to update your spring/summer wardrobe or are you looking for the ultimate VIP experience? Or are you looking for a party where you can show off your gorgeous dress and high heels?
DOORS OPEN AT 6PM FOR RED CARPET
--------------------------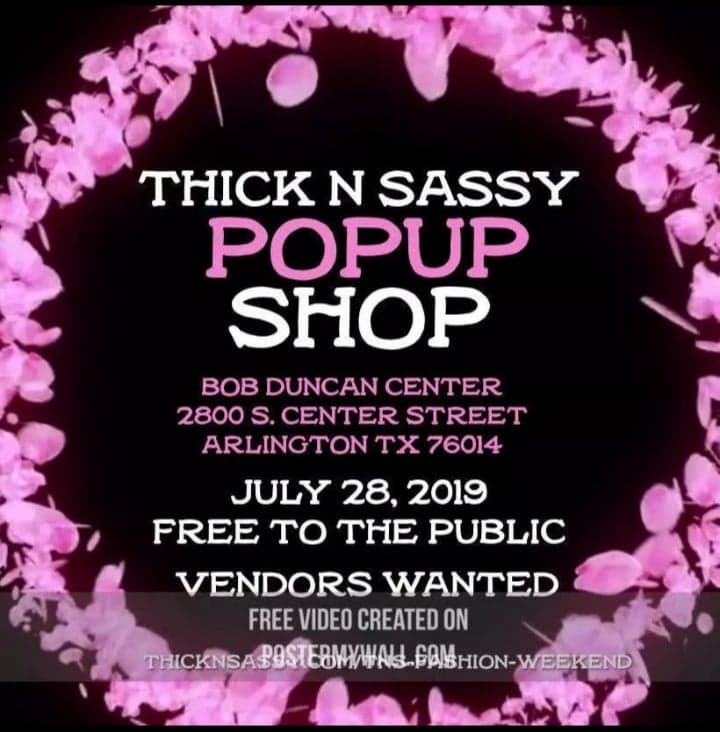 Thick N Sassy Pop Up Shop * Sunday, July 28, 2019 * 12:00pm - 5:00pm
This intimate Pop Up experience will have you craving for more. So come and feed your fashion habit. An exclusive POP Up Shop with unbelievable fashion, great food, special guest and much more!!!
VENDORS: The Thick N Sassy Pop Up Shop will be an fabulous event that you don't want to miss out on.This event will be great for anyone who would like exposure and for those who love networking. We welcome photographers, videographers , fashion bloggers, stylists, designers, mua's , fashion models, and other fashion enthusiast to be a part of this unique event.We look forward to seeing each and every one of you.
--------------------------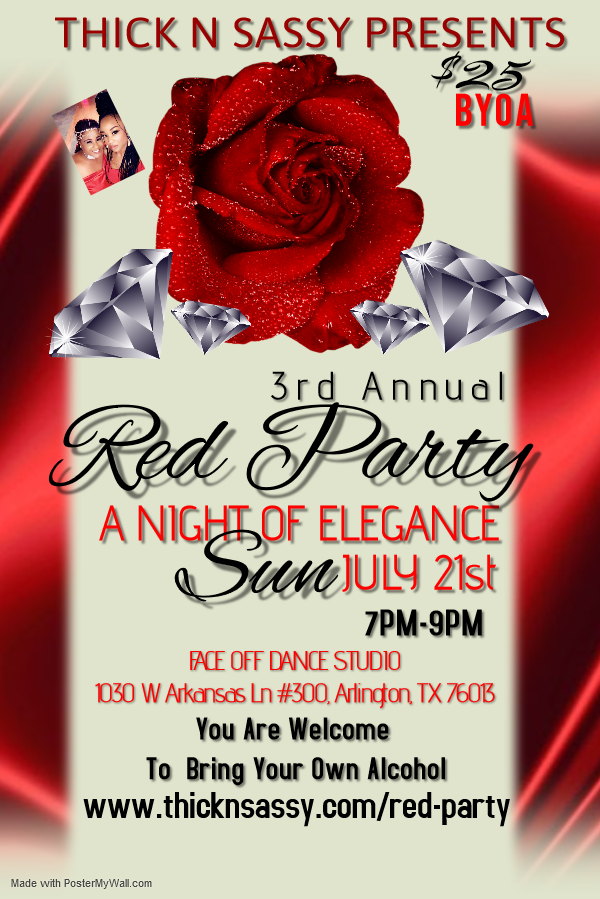 Thick N Sassy 3rd Annual Red Party* Sunday, July 21, 2019 * 12:00pm - 5:00pm
Location: Face Off Dance Studio:1030 W Arkansas Ln #300, Arlington, TX 76013
Thick N Sassy's Red Party Is A Grown & Sexy Party that Is Open To Both Guys and Gals. Get Dressed In Your Most Sexiest Red Dress and Come Out and Enjoy an Evening of Fashion & Music. Dress Code Will Be Strictly Enforce.

Cost: $25.00
Door: $35.00
Time: 7:00PM - 9:00PM
NO REFUNDS FOR ALL EVENTS