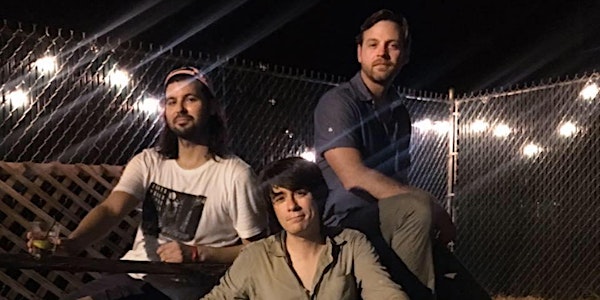 Thick Modine, Reese McHenry, Housterino
~*~*~
When and where
Location
Kings 14 W Martin St Raleigh, NC 27601
About this event
Thick Modine from Raleigh is a sonic pulverizer of the soul. Martin Pitts' guitar and Maverick Raber's bass slash and chug a path for the songs to find their way, sitting upon Alex Norris' straight beats and animal fury. The vocals howl all the while over a happening that verges on the edge of ragged triumph and total collapse. Named after an attitudinal neighbor, the band plays like an apoplectic seizure lending soul, funk, blues and punk into their own form of rock and roll.
Sportsmanship is a psychedelic post-punk band out of Raleigh, NC. The band has grown a cult following in the Triangle area from their energetic live shows- a slurry of heavy riffage, dancing, sweat, and bits of broken guitars.
Housterino is a fast, loud, and soulful garage band. With Justin Hargett at the helm on vocals and lead guitar, Dallas Allen staying loud and proud on the drums, and Jacob Whitford standing tall and groovy behind the bass. Born out of a garage in the small town of New Bern, NC, the guys are making a name for themselves in their hometown. Shows are filled with punk riffs, random screams, and an unreal amount of energy.