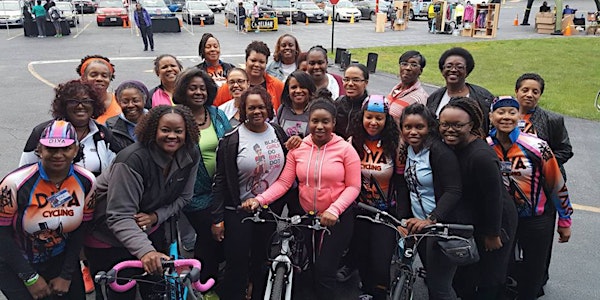 "They See Me Rollin" Group Ride - w/BGDB: WASHINGTON DC (DMV)
When and where
Location
Holiday Inn Capitol ​550 C St SW, Washington, DC 20024 Washington, DC 20024
Description
"THEY SEE ME ROLLIN"
Group Ride - w/BGDB: WASHINGTON DC (DMV)
(SUNDAY May 20)
​
The ladies of BGDB: WASHINGTON DC (DMV) have invited all who will be in town for our national meet up to join them for a large 6 mile group ride to cap off a beautiful weekend.
WE ARE WELCOMING ALLLLLL PACES. This is a fun ride with no stress no competition just a ride with your cyclista sistah's...
Ladies if you are attending this PLEASE chime below so we can have an accurate head count.
Ladies: here is the queue sheet provided by TREK. This is the route to the Clarendon store on Sunday. We will leave the starting point at 09:00 a.m. to arrive in ample time 10:30 a.m.
* time can be adjusted per the leader(s).
Option 1: Follow the queue sheet to arrive at the location.
Option 2: Take the metro to Clarendon upon exiting the store is 4 blocks and the store is directly across from Whole Foods. Address: 2731 Wilson Blvd, Arlington VA.
METRO INFO: Holiday Inn Washington-Capitol, 550 C St SW, Washington, DC 20024
Walk
0.1 mi (2 mins)
TAKE METRO FROM: * L'Enfant Plaza Station
SILVER LINE towards Wiehle Reston East
Ballston-MU Station
EXIT CLARENDON METRO STOP
Walk
0.1 mi (2 mins)
10:41 AM Wilson Blvd, Arlington, VA
​
​
Grab a free ticket below to RSVP so we know you're coming!