They Lives: A Symposium on Gender Equality and Equity

Friday, February 5, 2016 from 7:00 PM to 10:00 PM (PST)
Event Details
A DISRUPTING CONVERSATIONS & CONNECTED DREAMERS COLLABORATION AT COLLECTIVE 1939
They Lives: A Symposium on Gender Equality and Equity
WHEN: February 5, 2016 at 7:00-10:00 PM
WHERE: Collective 1939 (1939 Friendship Drive, Ste. F, El Cajon, CA 92020
(Airways Business Park)
TICKET: Donation
PURPOSE:
We bring together experts from a spectrum of gender to discover the stories we tell that create and maintain divergence among our communities poised to empower. How do we create and maintain a conversation that goes beyond the dichotomy of maleness and femaleness to understand our human rights through inclusive and non-binary means. Are we capable of being gender neutral and promote equality and equity when we live within the bias of a binary construct?
Through artful conversation within a shared experience, we will gain an advanced understanding of gender equality by highlighting and synthesizing a multitude of narratives within a spectrum of gender.
PRESENTER-PANELISTS: 

Jayashri Wyatt  
An advocacy specialist focused on promoting United Nations priority issues including gender equality. In her last post at the United Nations, she was the Head of Campaigns for the United Nations Office for the Coordination of Humanitarian Affairs.      
Elissa Shevinsky (via Skype)    
A serial entrepreneur and advocate for diversity in technology. Her book, "Lean Out" was published in September 2015 to rave  reviews. Techcrunch called it ""Disconcertingly thought-provoking" and the LA Times stated "Everyone who hires or manages anyone in tech ought to read the remarkable book Lean Out.      
Doris Bittar    
Doris Bittar is an interdisciplinary artist, born in Baghdad, Iraq, in 1959. Her family moved to Lebanon and eventually immigrated to the United States. She works with the American Civil Liberties Union (ACLU), and she is a core member of Gulf Labor, and co-founder of Gulf Labor West. Bittar teaches in the School of Arts at California State University, San Marcos. Doris Bittar's art examine decorative motifs and how they intersect with historical and geopolitical legacies.
Liat Wexler  
A trans genderqueer workshop facilitator, speaker, and activist. They co-founded Genderqueer San Diego and San Diego Trans* Pride. When they aren't rousing rabble, they work professionally in domestic violence and sexual assault prevention.(Liat is pronounced like the car, Fiat)  
Charley Addison, Youth Advocate  
Charley is an accomplished student in his final year of high school. He intends to be a public attorney, specifically since he's into assisting underserved and underrepresented communities. His passion for anthropology and demography are also major contributing factors to his interest in gender and sexuality.
MODERATORS:
Amanda Ashley Toombs & Amber Brandner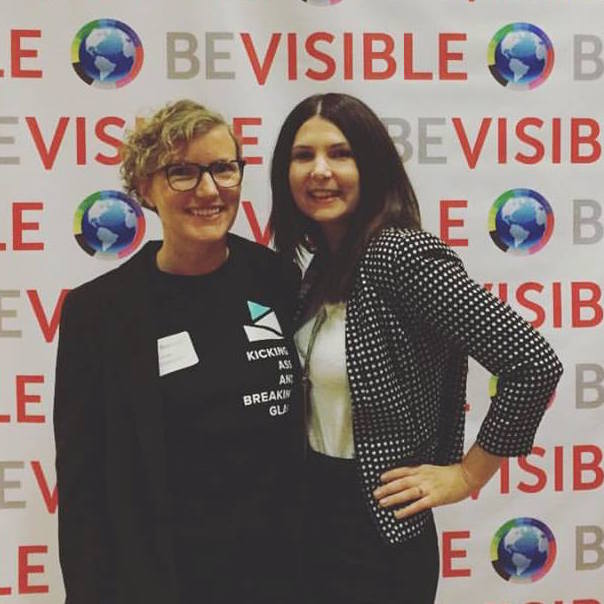 PARTNERS: 

When & Where

Collective 1939
1939 Friendship Drive, Ste. F
(Airways Business Park)
El Cajon, CA 92020


Friday, February 5, 2016 from 7:00 PM to 10:00 PM (PST)
Add to my calendar
Organizer
Disrupting Conversations & Connected Dreamers
Disrputing Conversations:  We disrupt the conversation to consider the possibilities. Founded by Amanda Ashley Toombs. 
Connected Dreamers: We connect through experiential events and digital media. Founded by Amber Brandner. 
They Lives: A Symposium on Gender Equality and Equity