Description
Join us as the UK opens the doors to female entrepreneurship and romanian women entrepreneurs! Second edition for They Have Succeeded London!
The first edition was such a success we are coming back for a second edition and we want YOU to be part of the success!
This international event is organised by ELITE Business Women together with the Romanian Embassy in London, Romanian Cultural Insitute in London, and will take place on the May 13, 2017.
Our objectives, for London:
* Promote women entrepreneurs and their business models
* Promote and encourage diversity as a key in the success of your business
* Encourage international partnerships in business
Book Your Ticket Now For:
* Full access to the conference
* Two panels of discussions with business mentors & entrepreneurs
* Live 1 hour Picthing Session
And....
an opportunity to pitch your business in our PITCHING COMPETITION with feedback from our speakers!
An event like no other, to celebrate female entrepreneurship - if you're an entrepreneur in the UK, this is the place to be for a phenomenal time and great opportunity to expand your business.
About the speakers:
Sonia Brown - MBE, Key Note Speaker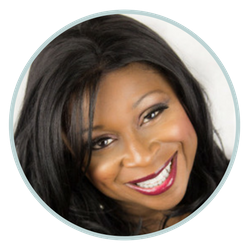 Sonia is a business communicator; coach; trainer; writer, uber connector and diversity maverick. She is a branding strategist and contributes to a number of radio shows, magazines and newspapers on women, diversity and enterprise issues.
She is the founder of the National Black Women's Network; the online forum www.sistatalk as well as the Female and BME Business Led Forum, Inspirational Women Super Summit and more recently EVOLVE, a six step business programme for micropreneurs.
Sonia was named one of the Top 50 diversity figures in public life on the Economist Global List and is the International Alliance for Women (TIAW) World of Difference 100 Award Recipient for the economic empowerment of women.
---
Lena Kay - Transformation Coach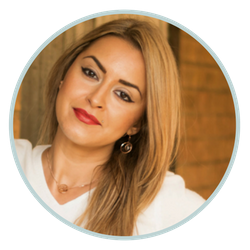 Lena Kay is a Transformation coach, speaker and trainer who was born in North Iraq and raised in London. A university dropout she managed a chain of 10 gambling establishments before moving onto RBS business banking where she arose as a team leader.
By her mid 20's she found herself homeless, depressed, overweight with a brain tumour and living on benefits. She discovered neuroscience and quantum physics, used the knowledge to transform her life and helped many people on her journey as she organically fell into coaching.
Lena now empowers individuals, entrepreneurs and groups to transform and become who they need to be, to maximize their potential and live life on their own terms.
---
Bianca Tudor - Founder and president at Elite Business Women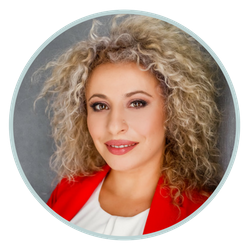 She began her career at age 19, within ING Group and, following six years in the group, she took on a new challenge, that of joining the AXA Group (2012).
In March 2013 she became a member of JCI Organisation and founded the Female Leadership Organisation, along with her partner from South Africa, Le Roi Bear. She acted as Training & Personal Development Manager in the Junior Chamber International Organization – Bucharest (JCI) and as Regional Director of The Alpha Group Bucharest.
In the present, Bianca is an Ambassador for women entrepreneurs, by the European Commission, founder & president for Elite Business Women.

Her experience of over 7 years in multinational companies brought Bianca a good knowledge of organizational culture, business strategies and the opportunity to work with talented people from different regions.
---
Daniela Mariscu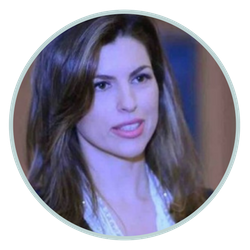 Daniela Mariscu, founder of Brand Aquatica Experience is the woman who brings prosperity and happiness in Romania through fun! She is developing aqua parc and amusement projects all over in Romania and not only!
---
Sylvia Stevenson - Founder, Diversewithus Career Coaching Consultancy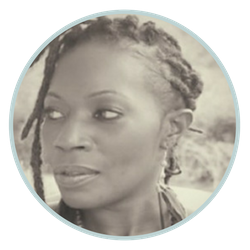 Known for her provocative coaching style, she has built a personal brand as a specialist in Career Coaching. Her experience spans a global footprint in both the HR and Technology industries.
It ranges from developing Business Services, to driving large scale global programmes across Europe and the emerging markets, to specialised HR Projects for increasing employee engagement. It also includes leadership and career coaching, designing and implementing Master Classes and hosting of corporate events. She also delivers motivational speaking as part of the transformation agenda.
---
Colin Lindsay - Managing Director, The Alpha Group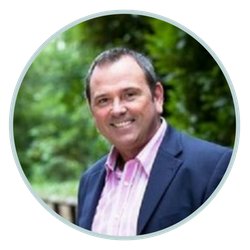 Colin is an exceptional ex-military guy who has had a varied Entrepreneurial career to date. Which started many years ago as serving member of the Elite Parashot Regiment. He has taken that experience and knowledge and utilised it to the fullest.
He see things very simply in military terms and uses those disciplines to inspire people to do extra-ordinary things. Renowned for his drive, single-mindedness, go-getting attitude in business and in life. Winning is the ultimate, quintessential and irrefutable reason of why he does what does with the passion and obsession of a man driven by purpose.
His business interests have span over the tough Hotel Industry, the highly completive Executive Search and Recruitment industry to his current interest of building a Global Organisation helping other business leaders and Entrepreneurs, do extra-ordinary things, by making difficult and painful transformational changes to the way they create a successful Business.
---
---
Meet the founder of Elite Business Women: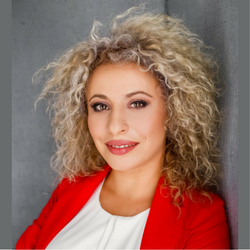 Bianca Tudor
"They Have Succeeded, is an unwritten guide for female entrepreneurship that is made to inspire at aninternational level and to send a positive message: Yes, we can do it".
Bianca Tudor, founder & president Elite Business Women
What you need to do:
Book yourself a free ticket

Schedule the date in your dairy

Arrive early to grab the best seats
Closest Tube Station :
If you have any questions please feel free to drop us an email: