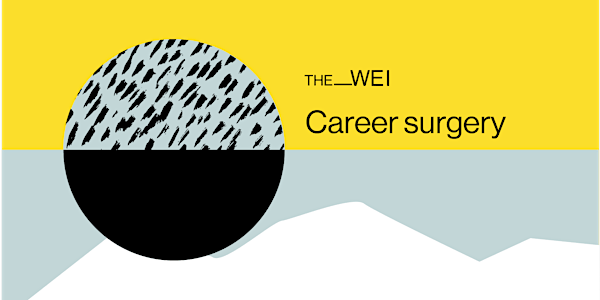 TheWEI Career Surgery - Session 10
You bring one career challenge. We solve it.
About this event
This is an online facilitated session where you bring a career challenge and small curated group of peers - and a facilitator - solve for it on the spot.
We often run these informal and fun sessions and here's what people have to say:
" I felt equipped and supported to take chances that had uncertain but potentially exciting outcomes, and to boldly communicate my strengths that it helped me identify. "
"The WEI definitely gave me confidence in learning how to reposition myself so that i was not only getting very short term one-off clients but able to pitch for more solid work."
Come and get that challenge solved! We'll send you a zoom link 1 hour before the event
About the WEI
A career surgery is one of the benefits of The WEI, a career progression platform like no other. The WEI is different because it does not seek change you. Instead, it is here to help you conquer your career - on your terms.
About your facilitator
Alessandra (Ale) Lariu was named in Fast Company's "League of Extraordinary Women" along with 60 other accomplished leaders such as Hillary Clinton and Oprah Winfrey and was also included in the publication's "Most Creative People in Business" list. 
Ale has over 25 years experience working in the UK and the US on successful brand strategy to launch and/or grow products and services. Prior to consulting, Ale was an ECD at frog design. From 2007 to 2011 she was a Creative Director in advertising and won over 18 global industry awards. 
In 2007, Ale co-founded SheSays, a vibrant community of creative women which now has more than 70,000 members in 55 cities. She coached over 100 women and learned a thing -- or fifty -- about career progression in the Creative Industries.