Theta Healing Advanced Certification Boulder CO

Friday, August 22, 2014 at 1:00 PM

-

Sunday, August 24, 2014 at 4:00 PM (EDT)
Event Details
Note Hours are 1-7 pm friday and 9-5 Sat & Sunday
Welcome Certified Theta Practitioners!
Ready to take your Theta Practice to a whole new level this year?
Spend a weekend, and deepen your understanding and practice of Theta Healing. Clear 100s of lifetimes of limiting beliefs. Better prepare and position yourself to be a highly trained practitioner of this amazing healing technology and see results for you and your clients like never before.
Note: The $99 registration fee is to cover the cost of the book., manual and refreshments. At the beginning of the training, you will required to pay the balance due of 345.00.
A reminder of how powerful ThetaHealing is.
Who is the Founder of Theta Healing and How was This Theta Modality Uncovered ?
Click on the link to read about Theta Healings Founder's Story.
http://www.thetahealing.com/about-vianna-stibal-founder.html
Who is the advanced Theta Healing Practitioner's Course for?
The course is for any certified graduate of the Basic DNA  I Theta Healing Practitioners course who wants to go deeper into this modality, gain better results and better understand the practice.
What will I learn during this advanced certification course?
The Course curriculum:
Advanced connection to Source and grounding
Advanced Creation of Feelings,
Feeling Work
Advanced Digging for Beliefs and Fears
The Life Enhancing Downloads (1000+)
How to live without Negative Feelings
Releasing and Resolving the three R's: Rejection, Resentment, Regret
An in depth explanation of the 7 Planes of existence
Releasing negative vow's, oath's and commitments within the 7 planes of existence
Connecting to different planes through the 7th
Connecting with Plants and Crystals through the 7th Plane
Releasing Free Floating Memories (Memories stored in the subconscious whilst in a state of shock, trauma, unconsciousness or anaesthesia)
Releasing Trauma from the womb
Repairing the Broken Soul
Ancestral Readings Using ThetaHealing™ to enhance your environment
Higher self connection
Mastering Time
Time bending
Accessing your future
Here is what founder Vianna Stibal says about the advanced course:
"The Advanced ThetaHealing® Course expands the information in the Basic Class to encompass an in-depth understanding of the Seven Planes of Existence that surround us. The student will learn how to clear old resentments, vows, and commitments that hold them back. The student will discover how to heal with the "Baby in the Womb" and "Heal the Broken Soul" exercises. The student will receive Feelings that are Downloaded from the Instructor that will bring profound healing and enlightenment to them. This class is a delightful experience as students are filled with many new and positive feelings such as knowing how to live in the now and what self acceptance feels like for the Seventh Plane."
Receive 1000s of creator downloads And So much more.
**There will be an open house on day three of this course at 4:00pm where the graduate practitioners will have an opportunity to invite any friends and family  that would like to receive a healing at no cost. This is a great opportunity for you to practice your new gift as an advanced theta practitioner. 
I Want To Support Training More Healers in My Area But Cannot Attend. How Else Can I Help?
There are several ways in which you can participate and support this event. Here are a few:
Send the Eventbrite link at the top of your browser to everyone you think might want access to this powerful training,
Pay for a friend, or family member to attend,
Support the event on Facebook,
Donate what you can to support this great work,
Book a Theta healing session with one of our certified Theta Healers,
Post the thetaalchemy.com  link on your website,
Donate Refreshments for the event,
Donate products or Services for giveaways,
Offer Radio, Print, T.V. or Internet ad space,
Contact us with your own ideas of how you can help!
This Event is Sponsored by ThetaAlchemy.com
Your Trainer and Founder of Theta Alchemy Kevin Baluha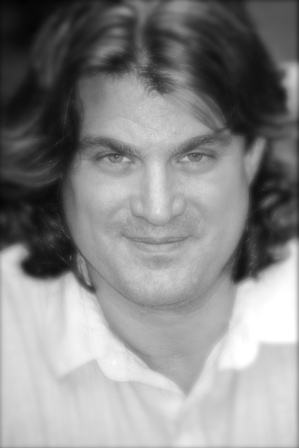 When & Where

Unity Church
2855 Folsom St
Boulder, CO 80304


Friday, August 22, 2014 at 1:00 PM

-

Sunday, August 24, 2014 at 4:00 PM (EDT)
Add to my calendar
Organizer
Kevin Baluha
Theta Healing® is a relatively new wellness technology that applies Quantum Physics principles to the art of wellness! What this means to you is that you or anyone can learn, recieve, or give powerful healings that often produce physical measurable results INSTANTLY.
This technique gets you out of the problem domain and into the solution domain by altering subconsious beliefs that are linked to pain, suffering, and even physical illness.
For more information, please call (530) 918-8522 now!
Theta Healing Advanced Certification Boulder CO