These Stressful Times: Working with Client Fears and Hopelessness (as well...
Description
These Stressful Times: Working with Client Fears and Hopelessness (as well as our own)
Many people, and perhaps especially immigrants and those of color, are frightened or depressed by recent events. Workshop leaders Joanna Barberii-Rosario and Rebecca Shahmoon-Shanok will facilitate our roundtable discussion and help us build a set of strength-centered resources for ourselves as we utilize similar strategies with clients.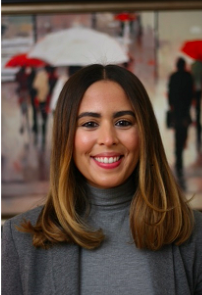 Joanna Barberii-Rosario is a licensed social worker and received her master's degree from Adelphi University's School of Social Work in 2011. She is currently pursuing a doctorate in social work and working towards her goal of becoming a professor. Since 2004, she has been working in the social service field within areas such as trauma, advocacy, and developmental disabilities. She is currently employed at Sheltering Arms/Safe Space as a program supervisor and bilingual clinician providing Child-Parent Psychotherapy (CPP) to young children and their caregivers. Ms. Barberii-Rosario also serves as a Spanish interpreter for Physicians for Human Rights and has worked alongside mental health professionals in conducting pro-bono psychological evaluations for individuals seeking asylum in the United States. Ms. Barberii-Rosario is strongly dedicated to promoting human rights and helping immigrant and refugee families overcome cultural and emotional challenges.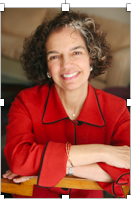 Rebecca Shahmoon-Shanok, LCSW, PhD, until recently Founding Director, Institute for Infants, Children & Families, JBFCS in NYC, has trained professionals from all relevant disciplines together since the late 1970's; currently serves as Senior Research Associate for Relationships for Growth & Learning, Clinical Psychology Program, New School for Social Research; is widely published and teaches all over the country and abroad.
A pioneer in integrating mental health consultation with direct services in childcare and Head Start, Rebecca has established peer play psychotherapy for young children as a successful intervention for widely varied challenges. The Institute she began and directed at JBFCS reached young, underserved children from zero through six and their families with transdisciplinary, model services, post-degree training for providers of all disciplines and state-of-the-science consultation to government, systems and agencies. A widely-published author and energetic leader as well as an expert in Child Parent Psychotherapy (CPP) for both trauma and for developmental challenges, Rebecca has been part of a national workgroup within the Harris Professional Development Network addressing Tenets for Diversity-Informed Practice since 2011, integrating Undoing Racism teachings from the People's Institute for Survival and Beyond. With degrees and experience in clinical psychology, social work, early childhood education and extensive experience in psychoanalysis and infant mental health, Rebecca is an active board member of Zero to Three: National Center for Infants, Toddlers and Families, and founder and past co-president of the New York Zero-to-Three Network. With colleagues within Zero to Three, Rebecca developed and has written extensively about Reflective Supervision since its inception in the late 1980's, more recently integrating mindful practice and staff wellness on behalf of the early childhood field.