Description
Topic: Using ASHRAE Standard 55 to Identify Thermal Discomfort Probabilities Due to Enclosure Designs
Next to sound, thermal discomfort is the second leading occupant complaint due to flawed indoor climates. The culprits are building codes and enclosure designs followed by poor HVAC solutions. This presentation will provide the background in thermal comfort science and Standards concluding with a case study using the ASHRAE 1383 Tool to show Standard 55 non-compliance/compliance based on enclosure design and choices in HVAC systems.
---
Venue: Event will be held in the upstairs function room at The Boar's Head pub on Capel St.
Arrival from 6:30pm, with talk set to commence from 7pm. Free finger food will be available, and drinks can be purchased at the bar before the talk. There will be time afterwards for Q&A, and networking.
---
Speaker Bio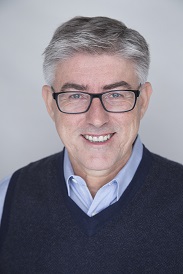 Robert Bean is a registered engineering technologist in building construction (ASET) and a professional licensee in mechanical engineering (APEGA). He is president of Indoor Climate Consulting Inc. and director of www.healthyheating.com. Bean is a past ASHRAE Distinguished Lecturer, recipient of the Lou Flagg Award and Distinguished Service Award. He is an instructor for the ASHRAE Learning Institute and serves on numerous committees related to indoor environments and energy.
Currently, he serves ASHRAE Standing Standard Project Committee (SSPC) 55, Thermal Environmental Conditions for Human Occupancy, and Technical Committees 2.1, Physiology and Human Environment; 6.1, Hydronic and Steam Heating Equipment; 6.5, Radiant Heating and Cooling, and 7.4, Exergy Analysis for Sustainable Buildings.