Multiple Dates
There is Power in a Union - A Learning Adventure
There is Power in a Union: the story of labor in America. A year-long, online, and interactive learning adventure, hosted by the CIWC.
About this event
There is Power in a Union - the story of labor in America
In 2021 labor unions are more popular than ever. High profile strikes by teachers, flight attendants, Google workers, and even NBA players have overwhelming public support. Meanwhile actual union membership in the United States is at an all-time low. Right now you are less likely to know a union member than at any time in the last fifty years. How did this happen? Could this trend be reversed if combating racism, opposing women's oppression, and fighting for immigrant social equality played a central role in labor organizing?
The Cincinnati Interfaith Workers Center (CIWC) is launching a year-long, online and interactive learning adventure designed to confront these two questions. It's called: There is Power in a Union.
Beginning on February 16, 2021 at 4:00pm and continuing throughout 2021, CIWC is inviting you to participate in a learning adventure. Our focal point is a book by Philip Dray of the same name: There is Power in a Union - the epic story of labor in America. The book received glowing reviews.
"It's a big colorful tale, and Dray has a gift for characterization as he tells the stories of dramatic figures such as Mother Jones and Jimmy Hoffa, and dramas such as the Haymarket Riot and the Triangle Shirtwaist Fire."
"One of the great values of this beautifully written book is that it shows the centrality of labor and working-class organizations to America itself. . . . Dray comes into the ring with fists flying, and he doesn't let up for a moment. If you love Howard Zinn's A People's History of the United States you'll probably love Dray's history, too."
The book begins in 1834 with women working in the textile mills of Lowell, Massachusetts who struck for better pay. The book continues through the highpoint of labor militancy, beginning in1934 and continuing until 1977, a year when over 3,000 major strikes challenged the bosses for things like vacation pay and an end to racial discrimination. There is Power in a Union takes us all the way up to the last major strike of the 20th Century, when the Teamsters held a nationwide strike at UPS in 1998.
We will read through this epic tale as a collective adventure. Participants will gather online via Zoom twice a month, on the first and third Tuesday at 4pm. Experienced community educators from various backgrounds will host the sessions. Some are professors, others are lawyers, organizers, and librarians. Collectively, the program facilitators have over 100 years of teaching experience!
Each month will feature a new chapter in There is Power in a Union, highlighting a different era in labor movement history. During each regular session facilitators will re-cap the chapter or chapter section. (Readings from There is Power in a Union will average 30 pages per session or 60 per month.) After listening to the re-cap, participants will join an on-line workshop. In the workshop participants can write and reflect on how they relate to or understand this history.
Connecting Past and Present
Strikes, social equality, community coalitions, political pressure, job-site safety and health, benefit plans, litigation, violence, strike breaking, red-baiting, sweat shopping. You will read all about these and other dynamics in There is Power in a Union. Throughout the learning adventure we will also look at today's headlines. We will connect historic trade union dynamics to stories playing out, right before our eyes. Each month we will profile a tactic used by unions or the bosses – as portrayed in Dray's book, but also as seen in the news. By connecting past and present, There is Power in a Union will create a learning opportunity for union members, community activists, and others who want to learn the history of the movement, but also learn the fundamentals of trade unionism.
Going Deeper, Confronting Racism and Sexism
Between the scheduled sessions, on alternate weeks, participants are invited to join in regular Discussion Sessions. Topics for the Discussion Sessions will feature additional readings, movie screenings, and interviews with labor movement figures. The alternate week Discussion Sessions will tie back to the chapter under discussion but will center black workers, women, and immigrants - the workers who have often been excluded from this "epic story of labor in America" All participants are invited to the alternate week Discussion Sessions.
Free Stuff
The program is free. It is ideal for students of all ages who want to know more about the labor movement. The program is open to union members and others. No special knowledge is required. Just an openness to learning and a willingness to confront challenging issues as they arise.
Interpretation into Spanish is available for all sessions and Spanish speaking workshop leaders will be available at every session.
Sessions will also be recorded and available after the live session. Whether attending live or using the recorded option, please register.
Need a copy of the book? Ten copies of the There is Power in a Union are currently available for anyone who needs a book scholarship. Those who don't need a book scholarship, please order your copy from Downbound Books, a local bookseller.
https://www.downboundbooks.com/?searchtype=keyword&qs=There+is+power+in+a+union&qs_file=&q=h.tviewer&using_sb=status&qsb=keyword
Publishing Opportunities
There is Power in a Union is brought to you by the Education Committee of the Cincinnati Interfaith Workers Center. Participants will be invited to write for the Voices / Voces – "a newspaper for justice at work." The newspaper is also a project of the CIWC Education Committee. Article ideas and publishing opportunities will be presented to all participants in There is Power in a Union. Coaching for writers is also available.
New Participants Welcome Each Month
The book is long and life gets complicated. We get that. For that reason new participants will be welcome to join (or rejoin) each month.
Register now via Eventbrite.com. Share the event.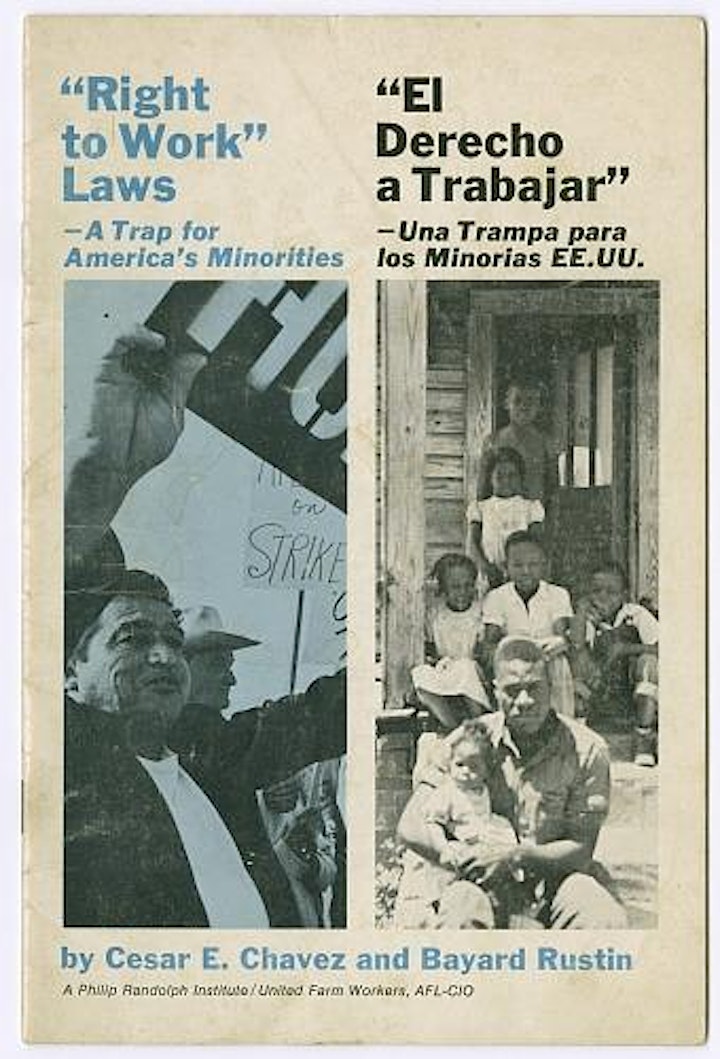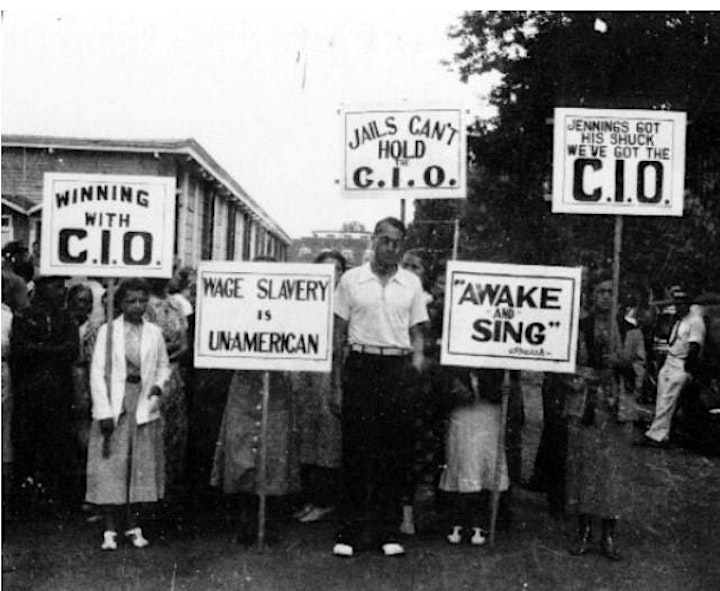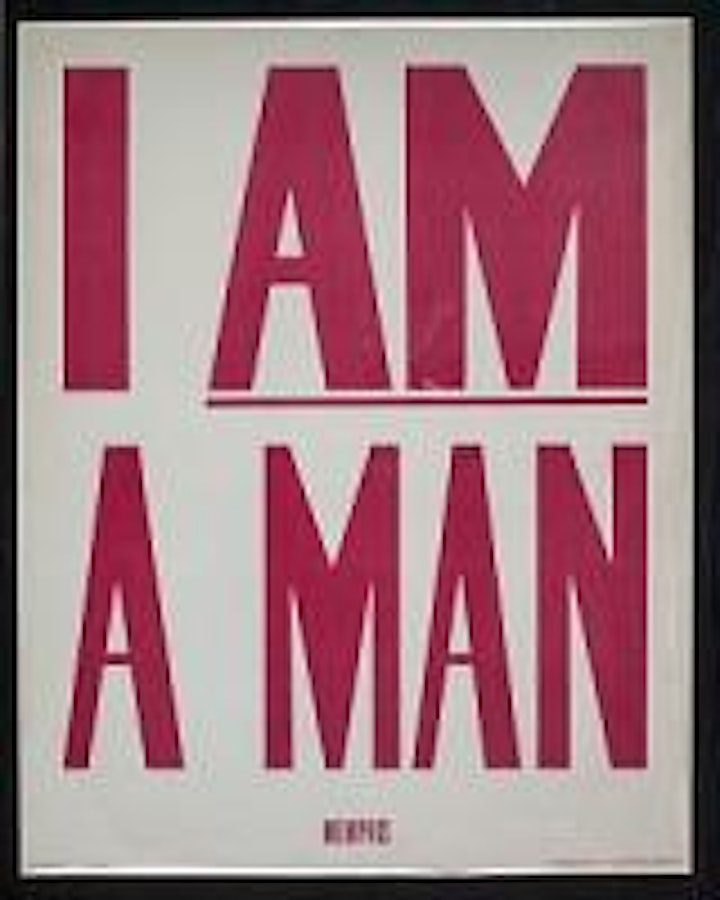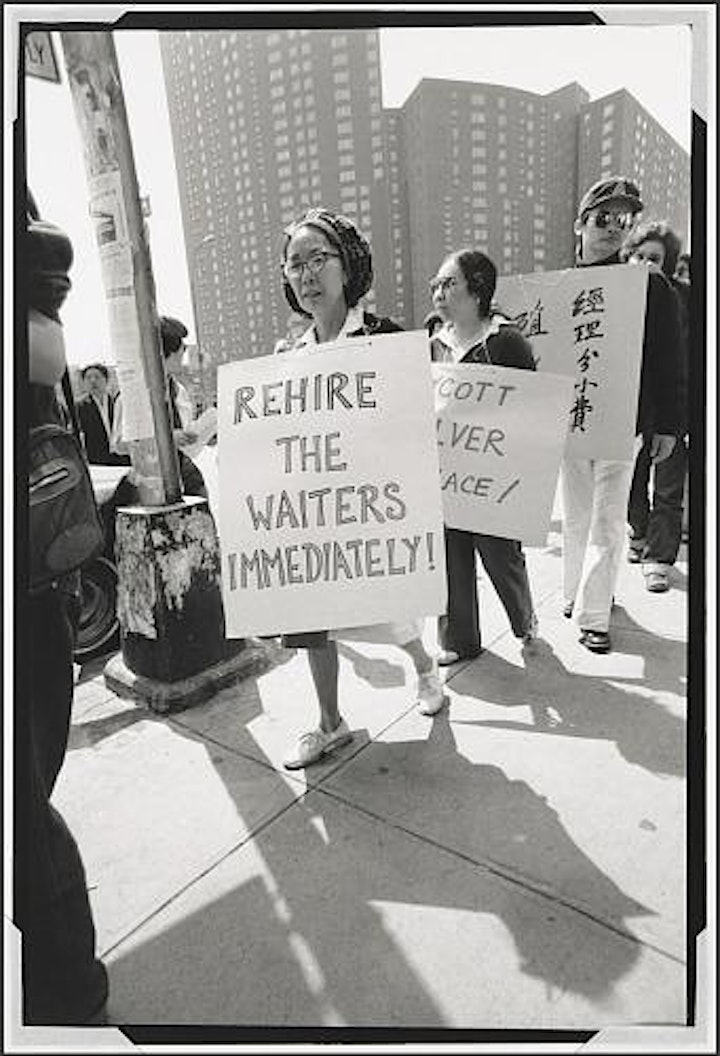 Organizer of There is Power in a Union - A Learning Adventure
The Cincinnati Interfaith Workers Center (CIWC) was established in March 2005 to mobilize, educate, and organize low wage and immigrant workers to achieve positive systemic change. The goal is to provide workers with the tools and support they need to transform their workplaces and communities as a whole.
El Cincinnati Interfaith Workers Center (CIWC) fué establecido en marzo de 2005 para ayudar a movilizar, educar y organizar los trabajadores con bajos salarios y los trabajadores inmigrantes para lograr un cambio sistémico positivo. El objetivo es proporcionar a los trabajadores las herramientas y el apoyo que necesitan para transformar sus lugares de trabajo y comunidades en su conjunto.