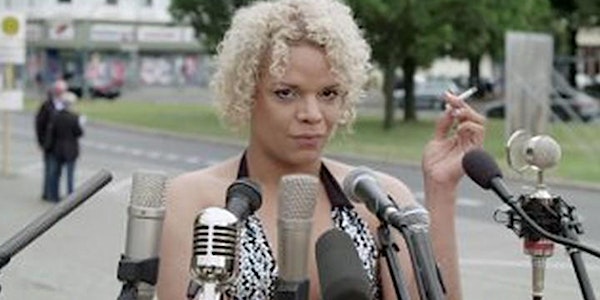 There is No Neutral Space – a film program organized by Pétunia
There is No Neutral Space – a film program organized by Pétunia
When and where
Location
The Third Rail 1237 4th Street Northeast Minneapolis, MN 55413
About this event
Starting on Wednesday, 4 September 2019, at co. (company projects), the film program There is No Neutral Space introduces writers, theoreticians, and artists who have been featured in Pétunia and films that have been reviewed within the journal since 2009.
The film program paves the way to an upcoming symposium –two days of discussions, screenings, lectures and performances– that will take place at co. (company projects) on 27 September and at the Goethe Pop Up Minneapolis Goethe in the Skyways on 28 September 2019.
Coinciding with the conclusion of both Goethe Pop Up Minneapolis Goethe in the Skyways and the dislocation of co. (company projects), the symposium's aim is to invite critical feedback while reflecting on the notions of legacy, of transition, of commitment to the local, as well as of urban space/architectural environment.
The film program will be every Wednesday through September @ 6.30 pm.
The screenings are free of charge.
Schedule:
Wednesdays, 6.30pm
4 September 2019: Strange Days by Kathryn Bigelow
11 September 2019: Full Firearms by Emily Wardill & Palais de Justice, (I choose also black) by Michelle Naismith
18 September 2019: Born in Flames by Lizzie Borden.
25 September 2019: Lady to Fox by Lili Reynaud Dewar, The machine room by Caroline Mesquita; Possessed and Home Sweet Ho(l)me(s) by Alexandra Midal; and Normal Work by Pauline Boudry/Renate Lorenz
With special guest filmmaker, Alexandra Midal. Alexandra Midal will also present and sign her most recent book, published by Sternberg Press/ distributed by MIT Press: Design by Accident. For a state-of-the-art History of Design.
Evening #1 – September 4th
Kathryn Bigelow
Strange Days, 1995, 145 min
Set in the last two days of 1999, the film follows the story of a black marketeer of SQUID discs, recordings that allow a user to experience the recorder's memories and physical sensations, as he attempts to uncover the truth behind the murder of a prostitute.
Blending science fiction with film noir conventions, Strange Days explores themes such as racism, abuse of power, rape, and voyeurism. Although the story was conceived by Cameron around 1986, Bigelow found inspiration after incidents such as the Lorena Bobbitt trial and the 1992 Los Angeles riots that followed the Rodney King verdict. The film was shot entirely in the Greater Los Angeles Area over a period of 77 nights.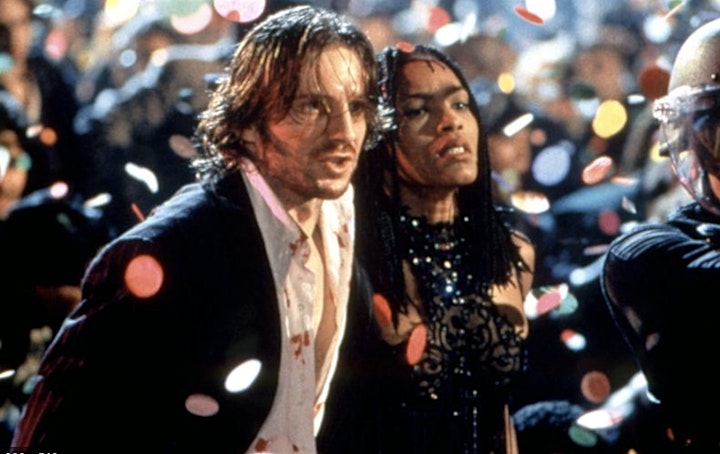 Evening #2 – September 11th
Emily Wardill
Fulll Firearms, 2012, 80 min
Full Firearms is the first feature film by British artist Emily Wardill. Based on the legend of Sarah Winchester, it presents the story of Imelda, the daughter of an arms manufacturer, who is possessed by the idea that she will be haunted by the ghosts of those killed by her father's weapons. She uses her inheritance to build a house intended to accommodate the ghosts and lessen her guilt. Her fantasies are contrasted with the targeted approach of the architect who tries to implement her wishes architecturally, but whose grasp of nothingness becomes increasingly unsettled as the building is occupied by squatters who Imelda believes to be the ghosts she has been expecting and who take up a permanent place in her life. (source: IMBD)
Michele Naismith
Palais de Justice (I choose also black), 2002, 15 min
In 2002, the short film Palais de Justice (I choose also black) staged the staggering walks of an awkward creature, a large anthropomorphic egg cousin of Lewis Caroll's Humpty Dumpty, wandering around the implacable architecture of the courthouse designed in Nantes by Jean Nouvel. Images of power, images of a discourse that is both confident and fragile, the film questions in the hollow the symbols of authority, while theatrical sets and props, half realistic and half-fantastic, set up a reflection on theatrical artifice. (Courtesy of the artist)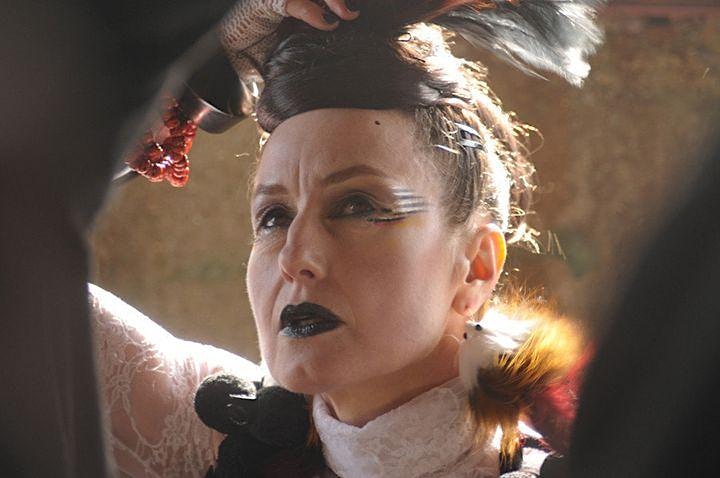 Evening #3 – September 18th
Lizzie Borden
Born in Flames, 1982, 79 min
Born in Flames is a 1983 documentary-style feminist fiction film by Lizzie Borden that explores racism, classism, sexism, and heterosexism in an alternative United States socialist democracy. The title comes from the song "Born in Flames" written by a member of Art & Language, Mayo Thompson of the band Red Krayola. The movie that rocked the foundations of the early Indie film globe, this provocative, thrilling classic is a fantasy of female rebellion set in America ten years after a social democratic cultural revolution. When Adelaide Norris, the black radical founder of the Woman's Army, is mysteriously killed, a diverse coalition of women – across all lines of ace, class, and sexual preference – emerges to blow the System apart.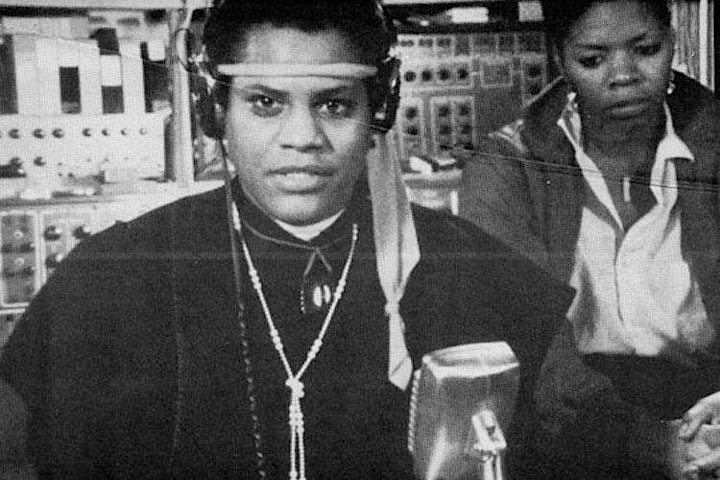 Evening #4 - September 25th
Caroline Mesquita
The machine room, 2018, 12 min 20
The video, displays a room filled with enigmatic devices, including the giant brass hand, Hand 4 reminiscent of an oversized armoured glove of a knight and also depicted in the video as it moves over and among human figure. The artist herself plays a role within this video as she tries to depict herself as a helpless victim of technology. Mesquita embodies a number of surprising personalities and professions as she changes clothing, hairstyles, and accessories, and over and over, they are obliterated by coarse brushstrokes. Mesquita directly echoes the recollection of spaces and events as it captures, baffling scenarios and purposely blurs the line between real operations and realistic mise-en-scènes. (Courtesy of the artist)
Pauline Boudry/ Renate Lorenz
Normal Work, 2007, 13 min
Hannah Cullwick not only cleaned from early in the morning to late in the evening in various households, she also produced a series of remarkable staged photographs, numerous diaries, and letters. These materials present her strength, her muscles, and her big, dirty hands: embodiments of her gender that were obviously directly connected with her working practices and which she was very proud of.
Hannah Cullwick´'s portraits and self-portraits, which show her not only as a domestic servant, but also in "class drag" or "ethnic drag", were part of a sadomasochistic relationship that she had with Arthur Mumby, a man from the bourgeois class. Interestingly, it was the elements of her hard work in the households that provided the material for their shared SM scenes. The work that Cullwick carried out as a domestic servant was later restaged shoulder-to-shoulder with Mumby in their meetings in his home.
The crossings of social positions that she staged in the photographs – which show her as a bourgeois woman, as a young bourgeois man, or as a slave – partly also play a role in Cullwick´s everyday life, for instance when she traveled with Arthur Mumby in "bourgeois drag."
The photographs can be understood as a technology to control these crossings, or to reflect on the great efforts and constant deliberation that were connected to them. The film asks whether the crossings of social hierarchies of class, gender, and "race" that Hannah Cullwick staged and obviously desired have today become generalized into a paradoxical requirement in the field of labor. (Courtesy of the artists)
Alexandra Midal
Home Sweet Ho(l)me(s), 2019, 30 min
In 1896, Henry Howard Holmes, whose real name was Herman Webster Mudgett, the first serial killer in the United States, confessed to the dozens of crimes he had quietly committed in the imposing building he had built according to his secret plans in Chicago, a few miles from the most sophisticated slaughterhouses in the world. Lethal, practical and comfortable, it is equipped with the latest innovations. A cosy, rational and mechanical masterpiece of crime in slipper, Holmes, extreme designer, fits perfectly into the functionalist project of the modern world. Industrial revolution and serial killer? Far from being a coincidence, this merger heralds the emergence of new production methods, of which the assembly line and serial murder are two offshoots. The Holmes case illustrates the turning point that the economic, mechanical and cultural revolution has brought about in the treatment of living beings. (Courtesy of the artist)
Alexandra Midal
Possessed, 2018, 24 min
In the setting of a ghost town that had nearly 10,000 inhabitants during the gold rush, Possessed looks back at the chiasmus between objects considered subjects and slaves as things. But this situation was reversed following the 1851 London Universal Exhibition, and its promise of happiness for all, from which a rebellion in the form of haunted objects arose against the control of standardization. Possessed or possession, to whom do objects obey? (Courtesy of the artist)
Lili Reynaud Dewar
Lady to Fox, 2018, 6 min
The film is based on a novel, Lady Into Fox, by David Garnett. It's a cruel love story and a satire of bourgeois values. A woman is suddenly changed into a fox. Her husband makes desperate efforts to keep their marriage going "as usual" despite the fact his wife is a vixen. He fails. The only way he will be able to reach her is by acting somewhat like an animal himself. (Courtesy of the artist)