Therapist Combines Acupressure and Mindfulness to Help Cancer Patients Improve Response to Healing

Saturday, July 11, 2015 from 10:00 AM to 12:00 PM (PDT)
Event Details
 Now's your chance! Register now for an interactive community event.
DATE: July 11, 2015
Check-In: 9:45 am
Event starts promptly at 10:00 am and ends at 12:00 pm
LOCATION: Alain Pinel Realtors, 900 Main St, Suite 101, Pleasanton, CA
FEE: This event is free of charge
No walk-in's
- Light refreshments will be provided -
Using guided healing imagery, Kathy Lorenz is able to help her clients not only ease their pain during a treatment session, but also learn techniques for using imagery on their own when they need relief.
"I help them find that place where they feel restful, and I guide them in how to get back there on their own," said Lorenz, who is a certified acupressure therapist and craniosacral therapist.
An approved acupressure massage provider for the Sandra J. Wing Healing Therapies
Foundation for the past three years, Lorenz will lead a seminar in July on "Mindfulness for Healing" which will include short exercises to teach participants how to focus internally and pay attention to how they are feeling in the present moment.
Lorenz, who has been a therapist for nearly 18 years, has been practicing at The Healing Journey in Pleasanton for five years. She is a specialist in treating cancer patients who are medically fragile, using a light-touch approach called jin shin, which means compassionate touch.
"I use an approach that supports without over stimulating and directs the work to the areas of particular need. The patterns of acupressure I use have a gentle effect so it doesn't create excesses or deficiencies in the patient's body," Lorenz explained. "A patient's own body's wisdom will use energy in a way that is most effective for pain relief and an improved response to healing."
According to Lorenz, the benefits of the gentle touch acupressure are amplified by guided visual imagery designed to help patients pay attention to what they are experiencing internally in the present moment.
"Mindfulness increases your capacity to observe what is going on in your body," she said. "With a guided internal body scan, you can bring the messages from your body into consciousness and work with them to heal in a powerful way."

Thank you to our sponsors: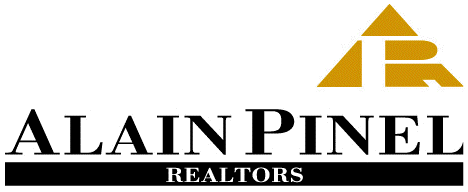 When & Where

Alain Pinel Realtors
900 Main St, Suite 101
Pleasanton, CA 94566


Saturday, July 11, 2015 from 10:00 AM to 12:00 PM (PDT)
Add to my calendar
Organizer
The mission of the Sandra J. Wing Healing Therapies Foundation is to provide cancer patients, during their treatment period, with financial assistance for complementary healing services.