Refund policy
Contact the organizer to request a refund.
Eventbrite's fee is nonrefundable.
The Therapeutic Art of Zine Making workshop will guide you through a few simple methods of creating your own simple Zine.
About this event
Local Project is proud to present our first Teaching Artist in the fundraising series,
Janice Quiles-Reyes
The Therapeutic Art of Zine Making: Zines, or 'zines (pronounced "zeens" as in MagaZines), are self-published and usually written by one person (but may be collaborative!). These are often photocopied or hand-made in limited-edition multiples. These simple, handmade magazines can be about anything – cut-out or drawn images, lists, letters, true stories, poems, fiction, etc. Zines are a great, easy way for people of all ages to share, organize and document their individual interests, thoughts and passions.
This workshop will guide you through a few simple methods of creating your own simple Zine. This Zine could be the start of a collection. From that collection, you can share/mail out & digitally swap/ share with other fellow zinesters.
I will lead you in two zine techniques: Quarter Size: 4 ¼" x 5 ½" & Full Size: 8 ½" x 11". Together, we will make a zine with you giving examples of collage, written word, and binding methods (to name a few).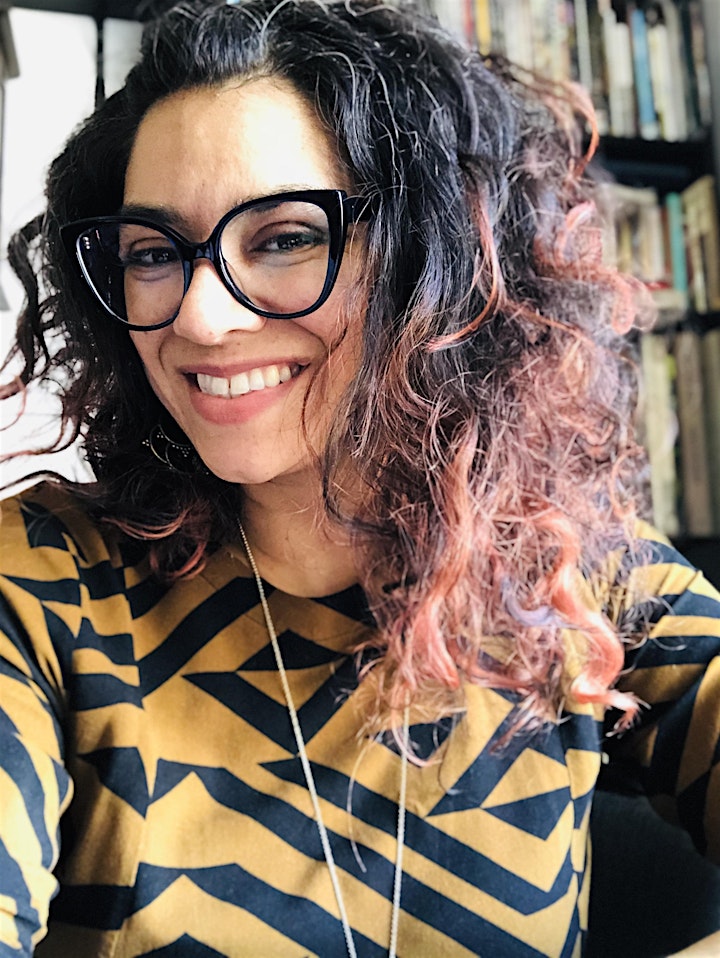 Native New Yorker, Janice Quiles-Reyes' current work focuses on themes of normalizing girls & women's bodies. Highlighted are the topics of body hair, breasts, and menstruation.
She's been generating dialog with women on these subjects and hopes to continue to create a safe space for the exploration of how we share information about our bodies and the messages we inadvertently send to our children. Her life's purpose as an artist, educator, and activist is to transform, heal and support the communities she serves.
She received a B.F.A. in Fine Arts with a minor in Art Therapy from the School of Visual Arts in New York City, AA in Health Sciences as a Licensed Massage Therapist, B.A from LaGuardia Community College's ASL-English Interpretation Program and is currently in process of obtaining her M.A. Ed and initial teaching certification in art education with a focus on art and social justice at New York University.
You can check out her work at http://www.janicequilesreyes.com/