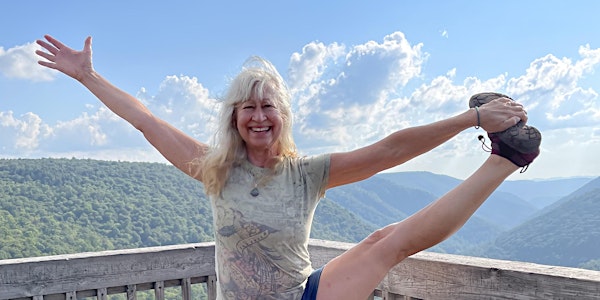 Therapeutic Yoga: Winding Down Late Summer and Autumn Slow Flow
Surrendering burdens that weigh us down and expanding capacities to gather yogic resources will nourish and sustain us into the winter.
Refund Policy
Contact the organizer to request a refund.
Eventbrite's fee is nonrefundable.
About this event
Therapeutic Yoga: Heart-Centered & Alignment-Based
"Winding Down Late Summer & Falling into Autumn Slow Flow"
Twelve-Week Series
September 11 - December 18, 2022 (*no classes 10/9, 10/23, 11/27)
Sundays, 9:15-10:30AM
Everything in Life and the Universe is energy in motion and is in the process of continual growth, surrender, and transformation. Continuously changing seasons illustrate this clearly: explosive growth in spring, lushness of summer, surrender of autumn, and the stillness of winter. Each season has its unique joys and challenges, just as we do, and our yoga practice gives us a platform to explore, discover, and evolve as a part of nature.
"I do not want to get to the end of my life and find that I just lived the length of it. I want to have lived the width of it as well.

" - Diane Ackerman
During this twelve-week Therapeutic Yoga series, our yoga practice of moving shapes (asana), breath awareness (pranayama), and quieting the mind (centering meditation), will prepare us to gather resources and abundance from the harvest and gentle warmth of late-summer as nourishment, practice surrender and letting go into the unknown mysteries of life, and sustain us through diminishing light towards winter's darkness.
All are welcome! Therapeutic Yoga is for both those new to yoga and those wanting a slower paced mindful practice. Whether you have been attending Sunday morning Therapeutic Yoga class for a decade or you are joining for the first time, we form a virtual community of beings growing and changing together.
Therapeutic Yoga is a great class for beginners, students recovering from injuries, illness, stress, and for those wanting a more peaceful practice. Therapeutic Yoga incorporates slower paced movement flows with breath awareness, gentle strength-building, joint lubrication, increasing range of motion, alignment cues that encourage a safe practice, and balancing of the nervous system for a calmer mind-state. Each class draws from a palette of yogic healing arts including gentle, yin, somatics, kriya, restorative, pranayam, yoga nidra, and meditation.
"The body is a portal into deep, soulful healing." Deborah Cohan, MD
What if you miss a class or can't attend any? No problem! A recording of each class will be sent out weekly for you to enjoy at another time. Recordings will be available until the end of the year for your convenience.
Therapeutic Yoga: "Winding Down Late Summer & Falling into Autumn Slow Flow " aspires to
enhance and deepen:
healing the heart of emotions, compassion, and connection
stress-relief in the body from accumulated tension or inflammation due to injury, trauma, or arthritis
calming and clarity of the mind from negative beliefs, excessive judging, an overactive inner critic, depression, anxiety, and stresses of daily living
liberation of our authenticity and true nature
This 12-Week Series (September 11 - December 18, 2022, Sundays, 9:15-10:30 AM) may be informed by some or all of these topics:
Seasonal Intention
Gathering and Abundance
Grounding Strength & Stability
Flowing Waters of Creativity & Emotions
Fires of Perception & Confidence
Compassion, Forgiveness, Love, Loss
Surrender and Letting Go
Communication & Expression
Gratitude
Intuition & Imagination
Connection & Unity
Bringing Light into Darkness
If you have missed the first class or two, you will receive the recordings that you miss after you register.
About me
Professionally:
The Healing Arts are my passion!
Yoga Therapeutics, Mindfulness Meditation, and Mindfulness-Based/Trauma-Informed Psychotherapy
We all want to grow and heal, regain our center when we fall off balance, recalibrate when we veer off course, and remember our True Nature when we're lost in self-doubt, depression, and anxiety, and lose touch with our sense of purpose and meaning. The healing arts offer us maintenance and support for daily living. Hatha Yoga helps us to relax our bodies, open our hearts, and clear our minds.
I have been practicing yoga off and on since my college days and teaching yoga since 2009 when my daughter left for college.
I've been practicing meditation since the '90s and teaching mindfulness meditation since 2011.
I am a clinical psychotherapist and have been in private practice since 1997 and specialize in mindfulness-based and trauma-informed clinical psychotherapy.
Personally:
Mother Nature is my Therapist! I love experiencing the changing seasons and the adventures that each one brings. While yoga and meditation help me stay sane, dancing, biking, kayaking, hiking, and canoeing help my body stay lubricated while enjoying the gifts of Mother Nature. I love traveling and experiencing different cultures!
I became a grandmother twice in June 2021! I'm looking forward to cultivating a relationship with both of my grandchildren, despite the miles and oceans that separate us.
I look forward to meeting and learning more about you!!! I welcome your questions:
mira@wellspringhealingarts.org
For more information visit: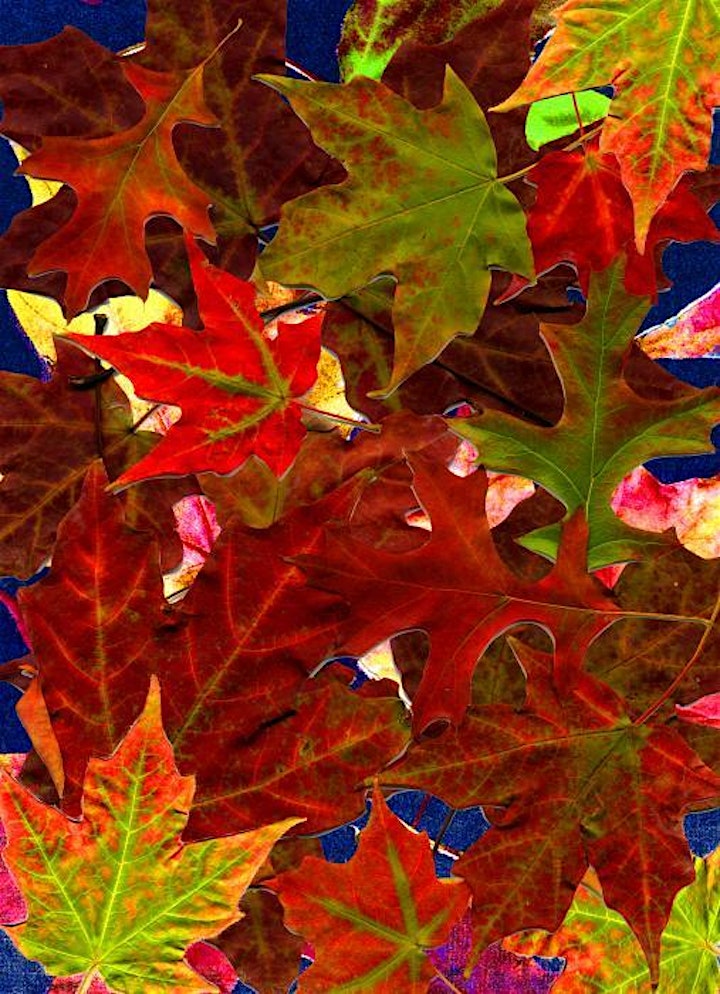 I Asked the Leaf
I asked the leaf whether it was frightened because it was
autumn and the other leaves were falling. The leaf told me,
"No. During the whole spring and summer I was completely
alive. I worked hard to help nourish the tree, and now much
of me is in the tree. I am not limited by this form. I am also
the whole tree, and when I go back to the soil, I will continue
to nourish the tree. So I don't worry at all. As I leave this
branch and float to the ground, I will wave to the tree and tell
her, 'I will see you again very soon.'"
That day there was a wind blowing and, after a while, I saw
the leaf leave the branch and float down to the soil, dancing
joyfully, because as it floated it saw itself already there in the
tree. It was so happy. I bowed my head, knowing that I have
a lot to learn from the leaf.
~Thich Nhat Hanh Peace Is Every Step: The Path of Mindfulness in Everyday Life