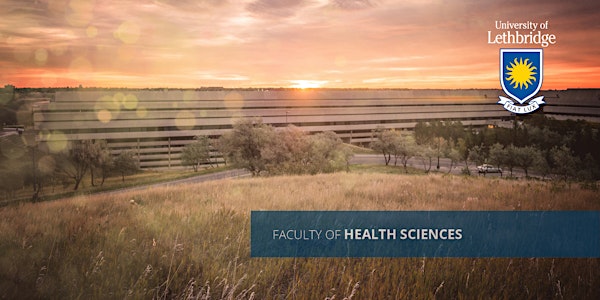 Therapeutic Recreation Orientation (online program)
This online orientation event is for our distance Therapeutic Recreation students - new and returning students are encouraged to attend!
About this event
Welcome to the Therapeutic Recreation program at the University of Lethbridge! For those returning for another term, welcome back! We are excited to start another academic year with you all.
We have scheduled an online orientation event for our distance students in the Therapeutic Recreation program. This orientation is on Monday, August 29th from 3:00 pm – 4:30 pm (MDT). The event is meant for both incoming and returning online students. While attendance at the event is not mandatory, we encourage those who can to join us to meet the therapeutic recreation faculty and staff, to meet each other, to learn about our program and to have an opportunity for Q&A. The event will be on Zoom.
Attendees will be entered to win a U of L Prize Pack!
For returning students, please reflect on your experiences in the first year of the program, any lessons learned, and the things you wished you would have known as you entered the program. There will be time during this orientation for you to share these valuable insights with the incoming students!
New students, please select the NEW STUDENTS ticket
Returning students, please select the RETURNING STUDENTS ticket