Therapeutic Gemstone Energy Medicine Course
About this Event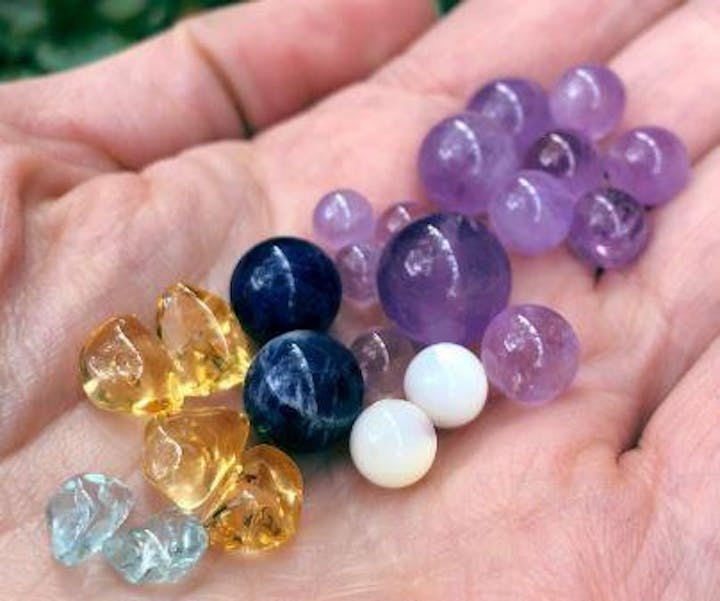 We're excited to work with you at the Therapeutic Gemstone Energy Medicine Course!
What is Gemstone Energy Medicine?
Therapeutic gemstone energy medicine involves using pure quality gemstones with Traditional Chinese Medicine theory to help influence the body, mind, and energy of an individual. When there are energetic blockages it prevents the naturally occurring resonance of our being from properly functioning. This can lead to mental clouding, emotional stress, and even physical ailments. By clearing these energetic blocks and balancing the qi, we can allow our bodies to be in harmony.
About the Course:
In this 4 hour, hands on intensive you will learn the science behind energy medicine and how the gemstones act as tools in transferring and transforming energy. We will go over a variety of different gemstones and their individual healing properties as well as acupuncture meridians and points to use them on for best therapeutic results. There will be an hour + for hands on practice with the gemstones so you can learn how to identify imbalances in peoples energy and feel what it's like to divinely guide energy balancing.
About the instructor:
Dr. Emily Poccia is Naturopathic Doctor and owner of Wildcraft Medicine in La Jolla, CA. She provides natural healing and health optimization to women and their families through education and empowerment because she believes that healing the world starts with healing the individual. Dr. Emily started her Gemstone Energy journey during medical school where she took additional courses learning about the stones and using them in conjunction with Chinese Medicine and acupuncture theory. She has had incredible results personally using gemstones this way and has seen this therapy dramatically enhance her patients' healing process.