Description
An MQ Flick
True Visionaries Pictures presents Therapeia Movie Screening
Love has a funny way of being cruel. Our desires for what we deem "necessary" sometimes contradicts our morals, common sense and the normality of our lives. THERAPEÍA isn't a psychological thriller that will have you guessing until the final credits. It's a joyride of "What ifs'' that are aimed at sparking your intrigue, laughter and heartache as it relates to achieving happiness at any given cost... even your happiness.
Starring: Marquita Goings, "Egypt", Elaine Wadsworth with Shiner Frazier and Mai-Lynn Yim.
Directed and produced by MQ Powell. Written by Oscar Li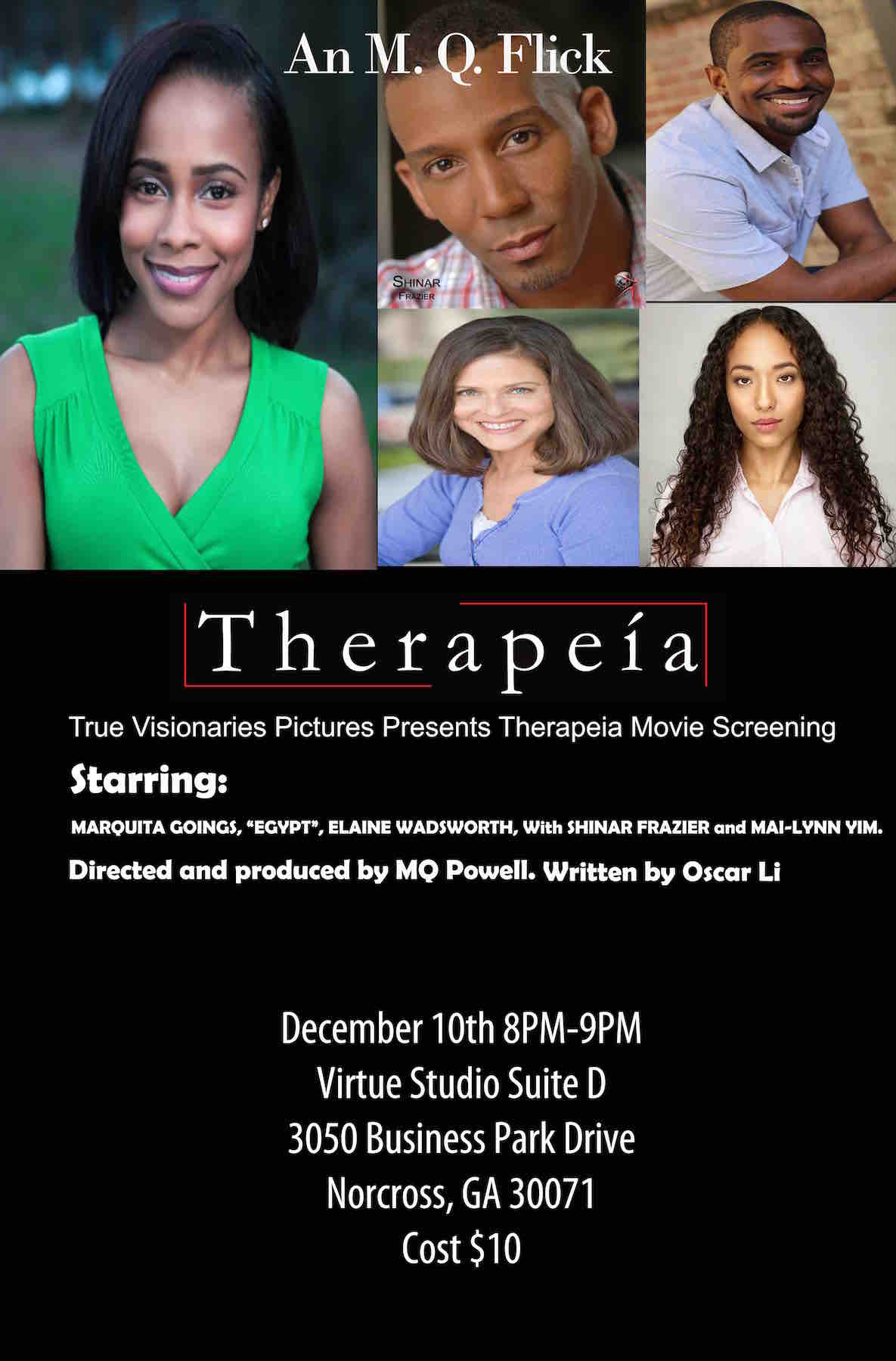 December 10th 8-9pm
Virtue Studios
3050 Business Park Drive, Suite D
Norcross, GA 30071
Cost 10$
FAQs
Tickets are solds at the door.
Children are welcome.
There are no refunds.