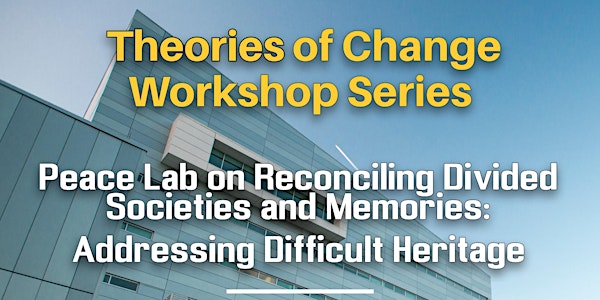 Theories of change Workshop: Addressing Difficult Heritage
Theories of change Workshop: Addressing Difficult Heritage
About this event
This interactive virtual workshop will focus on the role of difficult heritage in the reconciliation of identity-based conflicts, including heritage of Holocaust, war, and colonialism. Participants will hear from distinguished scholars about the ways of addressing difficult heritage, role of museums and memorials in the dynamics of conflict and reconciliation and agonistic remembering. Participants then will work in small groups to produce theories of change for difficult heritage interventions that can facilitate reconciliation.
Guest Experts:
Dr. James E Young, Professor UMass, Amherst
Mr. Libeskind, the Jewish Museum, Berlin, Germany
Dr. Hans Lauge Hansen, Professor, Aarhus University (AU), Denmark.