Theology of The Body - St. Pope John Paul II's Vision.

Saturday, May 11, 2019 from 10:00 AM to 2:00 PM (CDT)
Event Details
Theology of the Body - Monica Ashour, TOBET 
(Theology of the Body Evangelization Team).
Come learn what St. Pope John Paul II taught us regarding the body, humanity, and sexuality at this exciting seminar. Why has the Theology of the Body (TOB) been called a "time bomb"? Why do so many people say TOB changed their lives? How do Catholics navigate a world where mixed messages are sent to us and our children about who weare, especially in light of the recent scandals in the Church.
The seminar will feature Monica Ashour, an exciting speaker. Monica offers compelling, informative, and fun talks to help people learn about the Theology of the Body.
and how to see the human person as made in God's image and likeness. TOB expert, author of 28 books, and national speaker, Monica Ashour from TOBET, will speak at Blessed Sacrament Parish on March 11. Her expertise and humor will unveil the truth so needed in this culture. Parents, catechists, interested adults, seminarians, youth ministers, young adult will be inspired by St. John Paul's TOB. To see some of her books, go to www.tobet.org. Saturday, May 11, 10am-2pm in the Parish Hall (Lunch provided).
SEATING WILL BE LIMITED. Get your free tickets today.
---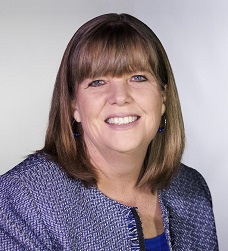 Holding two Masters from the University of Dallas—one in Theological Studies and one in Humanities, Monica Ashour is an author, national speaker, and President for the Theology of the Body Evangelization Team, known as TOBET. Named in 2010 by The Catholic National Register as one of the top six speakers on Saint John Paul's seminal work known as the Theology of the Body, Monica has published over 28 works, including:
ToB for Tots

 for 2-5 yearolds, published by Pauline Books and Media.

ToB for Kids

 for 4-7 yearolds, published by Pauline Books and Media.

18 books from The Body Matters TOB foundational program for Pre-school to 8th grade.

Theology of the Body Marriage Preparation

 book. TOBET's marriage prep program has been lauded by Cardinal Dolan of New York and Archbishop Aquila in Denver. Monica is also published through Ascension Press in the following works:

"Social Networking: How to Plug in without Tuning Out"

The Parent's Guide for The Theology of the Body for Teens: Middle School Edition

She was the consultant for The Theology of the Body for Teens: Middle School Edition
In May 2015, she was a participant for an ad hoc committee for the Pontifical Council for the Family with Archbishop Paglia who advises Pope Francis. In November 2011, Monica presented a talk about how to teach teens TOB at the Theology of the Body International Symposium in Rome. She was also a participant in the International Summit on Lay Leadership with Cardinal Arinze in Rome.
Before becoming a national speaker, Monica served as a campus minister at St. Mary's Catholic Church of Texas A&M University from 1996 to 1999. There she launched the now nationwide Nun Run, in which young women travel around the nation visiting convents. Before and after her stint at St. Mary's, Monica enjoyed 20 years teaching theology and literature in the high school classroom.
Monica was the recipient of Bishop Farrell's 2008 Pro-Life Award for Civic Action and was recently named to the Hall of Fame for her alma mater, Nolan Catholic High School in Ft. Worth.  Monica was awarded by the Catholic Press Association for Honorable Mention—First Time Author of a Book,  Everybody Has Something to Give. She also received the Excellence in Publishing Award for Children's Books for her Every BODY Has a Body: God Made Us to Love.
---
Monica Ashour, MTS, M Hum
Executive Director, Author, National Speaker
When & Where

Blessed Sacrament Catholic Church
12 Southwest 7th Street
Lawton, OK 73501


Saturday, May 11, 2019 from 10:00 AM to 2:00 PM (CDT)
Add to my calendar
Organizer
Blessed Sacrament Church in Lawton is organizing this event.
If you have questions or need help, Please contact them at:
Secretary@LawtonCatholic.com
or call
(580) 355-2054