TheLi.st Power Habits of Awesome Women Conference

Thursday, May 14, 2015 from 9:00 AM to 6:00 PM (EDT)
Event Details
TheLi.st Power Habits Conference
Powered by Bustle & The Knight Prototype Fund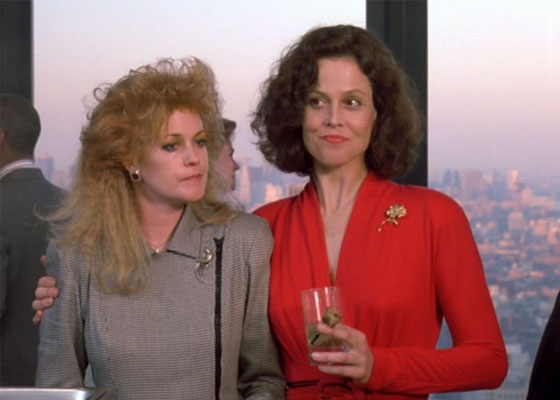 How does she do it? And more importantly how do I do it?
Men have always relied on old boys networks for advice, connections, and mentoring when it comes to getting ahead. As we all know, it's easier to be what you can see.
Inspired by the best-selling collection, TheLi.st presents the inaugural Power Habits conference. We have gathered together an impressive group of women who will share how they got to where they are. It's not always pretty, but it's the truth. Come gain actionable advice and inspiration from doers, makers and trailblazers and swap "I'm not crazy right?" stories with people who will assure you you are not, in fact, crazy. Featuring a power line-up of professional women who are at the front-lines of changing the ratio, the daylong conference will include Jill Abramson, Sally Kohn, Anna Holmes, Paula Froelich, Liz Plank, Kathryn Minshew, Bea Arthur, Amanda Clayman, Ashley Ford, Jane Barratt, Christina Wallace, Rebecca Soffer, Naama Bloom and many others.
We will talk money, power, negotiating, starting from nothing and building a team to take you eveyrwhere, being the boss, how to speak good, how to write good, and how not to burnout, with a few solid breakfast recipes thrown in for good measure.The day will include a morning snack, lunch, and be followed by a cocktail hour.
PROGRAMME
9:00a – Registration/Coffee
9:30a – Intro – Why "Power Habits?"
9:40a – Networking In The Real World - Networking is a skill, and most people don't have it. This panel will discuss what to do...and more importantly, what not to do. Rachel Sklar (Moderator) - Nicole Sanchez, Kate Gardiner, Nisha Chittal, Alison Gelles
10:10a – Talk to People Who Aren't Like You - You can learn a lot from people who are - gasp! - different. Our panelists know that, and will explain why this is a competitive advantage. Elizabeth Plank (Moderator) - Adaora Udoji, Tereza Nemessanyi, Bridget Todd
10:40a – Starting From the Bottom  - How do you build a winning team - and by extension, a winning company - from scratch? The Muse's Kathryn Minshew talks with Bustle's Kate Ward on what it takes to build a so-called overnight success. 
11:10a – Be the Disrupter, Not the Dinosaur - Jill Abramson in Conversation with Anna Holmes Keynote discussion on creation, innovation and reinvention with two media pioneers.
12:00p – LUNCH
1:00p – Money, Money, Money (Getting It/Keeping It) - Do you have money? Do you know what to do with it? Do you have a plan for saving it, growing it, and keeping it? Are these questions making you sweat a little bit? Fear not! Actually talking about money is an essential part of having it. Amanda Clayman and Jane Barratt
1:30p – Women in Power: How to be the Boss - Here's a good habit: Feeling comfortable with your power. And then using it to get things done. Jessica Bennett (Moderator) - Amanda Steinberg, Christina Wallace, Jen Bekman, Jocelyn Leavitt
2:00p – Guerilla Marketing on a Budget (plus Myths, Norms and Best Practices)  - You've made something great - now you've got to get people to know about it. Next you've got to get people to care about it. Elisa Kreisinger (Moderator) - Naama Bloom, Vivian Rosenthal
2:30p – BREAK
2:45p – How To Write Good - Writing- it's not just for writers anymore. In the age of email, Twitter and Facebook writing is the new handshake and emailsign-offs are the new office culture. Everyone is now a journalist and editor and the publication is your public self. Here, learn how to do it right (or at least better). Lea Goldman (moderator) - Jo Piazza, Alex Finkel
3:15p – How to Choose a Partner - Think dating is hard? Try finding the right business partner. Claire Mazur and Erica Cerulo of Of a Kind, and Glynnis MacNicol and Rachel Sklar of TheLi.st discuss what to look for and what to avoid before taking the deep dive into professional 'I Do's.'
3:35p – Show Some Underbelly: The Professional Power of Personal Vulnerability
Everyone glorifies risk-taking in business, but sometimes the biggest risk seems to be admitting you actually have feelings. Sally Kohn explores why it's way riskier not to. 
4:15p – Own Your Narrative: How to Tell Your Story (Your Way)  - Maybe the most powerful power habit out there - defining who you are, where you came from, and where you're going. Ashley C. Ford (Moderator) - Rebecca Soffer, Lacey Schwartz, Rebecca Odes
4:45p – Negotiation- How to Get What You Want (and What You Need) - Negotiation is an art, but also a science. 
5:15p – And After All That…Finding the Off Switch  - Oh, it sounds so easy. Turn off! Chill out! Stand down! But where is that switch, and how do we flip it in our 24/7 game face world? And - what happens when we don't? This panel discusses the very real problem of burnout (and why unplugging is an act of sanity-preserving self-care). Paula Froelich (Moderator) - Glynnis MacNicol, Bea Arthur
5:45p – Close - Making Power A Habit
6:00p – COCKTAIL HOUR - Sponsored by Bustle
Jill Abramson
KEYNOTE
Author/Journalist
Bea Arthur
In Your Corner
Founder & CEO
Jane Barratt
GoldBean
Founder
Jen Bekman
20x200
Founder & CEO
Naama Bloom
Hello Flo
Founder & CEO
Alex Cavoulacos
Daily Muse
Founder
Nisha Chittal
MSNBC
Social/Journalist
Amanda Clayman
Financial Therapist & Writer
Alex Finkel
Bustle
Recruiting
Ashley C. Ford
Literary Hub
Contributing editor
Paula Froelich
Yahoo Travel
Editor-in-Chief
Kate Gardiner
Alison Gelles
Renaissance Weekend
Executive Director
Lea Goldman
Marie Claire Magazine
Features & Special Projects Director
Anna Holmes
Fusion & NY Times Books
Writer/Editor
Sally Kohn
CNN Contributor
Columnist for the Daily Beast
Elisa Kreisinger
Upworthy
Creative Director
Jocelyn Leavitt
Hopscotch
CEO & Co-Founder
Glynnis MacNicol
TheLi.st
Co-Founder & Writer
Kathryn Minshew
The Muse
CEO & Co-Founder
John Neffinger
Co-Author of "Compelling People"
Communications Coach and Strategist
Tereza Nemessanyi
Microsoft
Entrepreneur-In-Residence
Rebecca Odes
Wifey.tv
Co-Founder
Jo Piazza
Managing Editor over Yahoo Travel
Author
Elizabeth Plank
Mic
Senior Editor
Vivian Rosenthal
Snaps
Founder & CEO
Nicole Sanchez
VIXXENN Hair
Founder
Lacey Schwartz
Little White Lie
Writer/Director/Producer
Rachel Sklar
TheLi.st
Co-Founder
Rebecca Soffer
Modern Loss
Founder
Amanda Steinberg
Daily Worth
Founder & CEO
Bridget Todd
MSNBC
News & Social
Adaora Udoji
outLoud inc.
Founder & CEO
Christina Wallace
BridgeUp: STEM at American Museum of Natural History
Founder
Kate Ward
Bustle
Editor-in-Chief
When & Where

Lower Eastside Girls Club
402 East 8th Street
New York, NY 10009


Thursday, May 14, 2015 from 9:00 AM to 6:00 PM (EDT)
Add to my calendar