About this Event
Thee Affections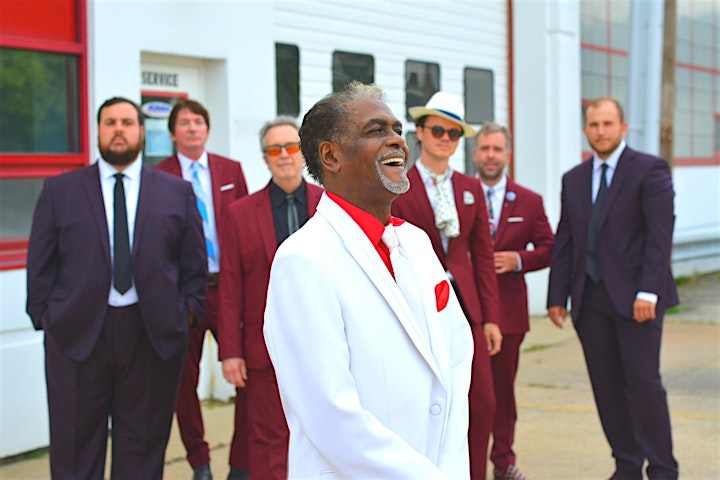 THEE AFFECTIONS is a soul group fronted by soul legend Arthur "Art" Blakey from the Cleveland 1960's R&B vocal group "The Hesitations". Blakey, who began singing on the street corners of Cleveland, was later discovered by Jack Ashford of the infamous Funk Brothers of Motown. After a dramatic rise to success with The Hesitations in the late 1960's and several hit records, tragedy and tough times struck the band and Blakey had to find other ways to support his family of 14 children. Blakey, who has always kept one foot on the stage through the trials and tribulations of life, was approached by members of THEE AFFECTIONS about coming back to the stage to share the spirit of the 1960's soul music that he helped to create, but with the same grit and style from the days of his youth.
Along with THEE AFFECTIONS, Blakey brings his voice to a new audience. Together, they conjure the raw energy and excitement of the gritty soul music that has made him legendary in the Northern Soul dance craze worldwide.
"THEE AFFECTIONS includes current and former members of The Alarm Clocks, The Walking Clampetts, New Salem Witch Hunters, and Wesley Bright & The Hi-Lites".
Performers
Date and Time
Location
Refund Policy