Description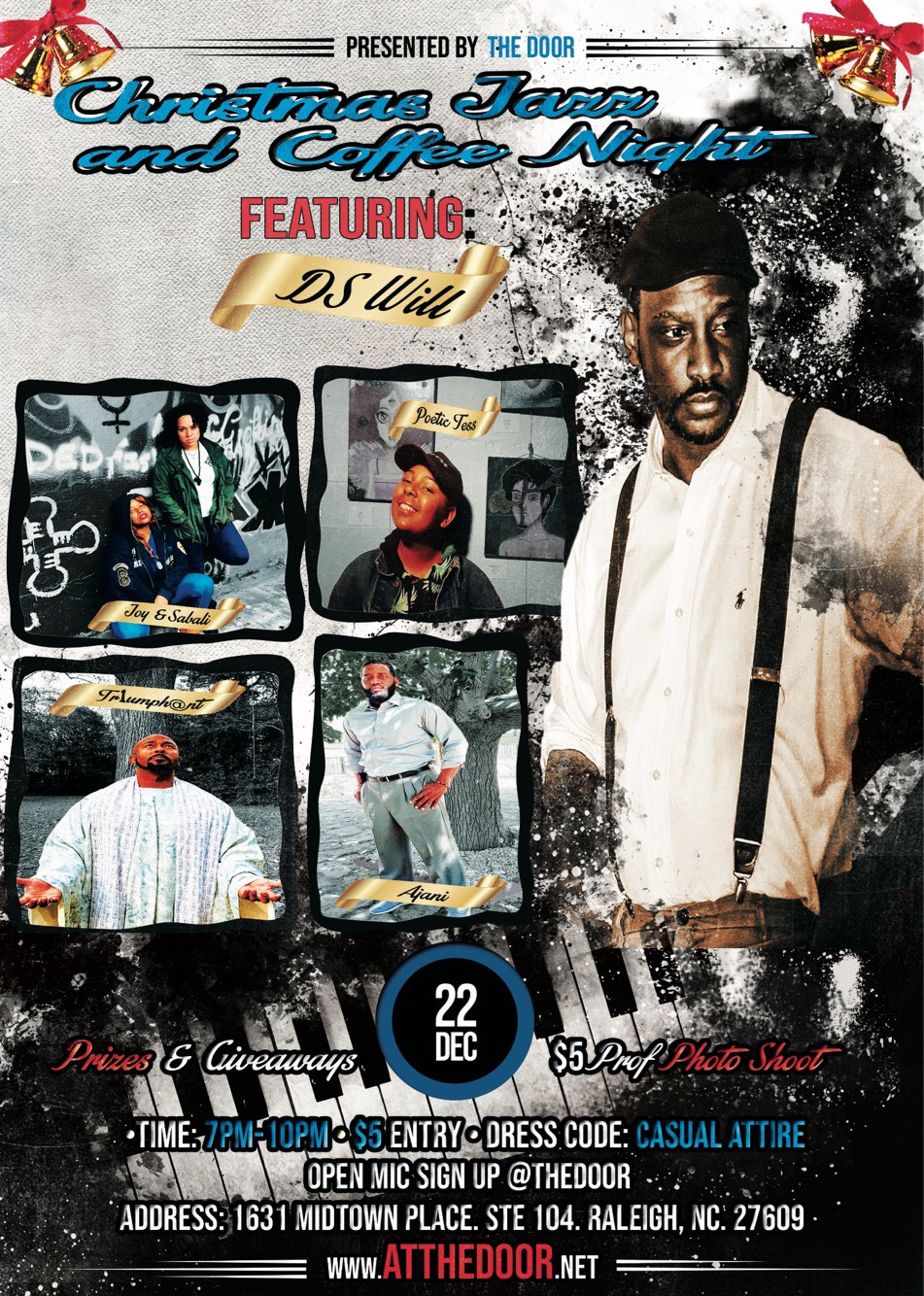 Are you READY for some Jazz, Fun, Laughter, Socialization and Relaxation.
Well you don't have to wait any longer. TheDoor is having a Christmas Jazz and Coffee Night on December 22, 2018 at 7pm. The doors will be open at 6:30 pm. Come prepared to laugh, relax, eat and socialize. This event will be filled with singing, poetry, spoken words, jazz music and of course food. Many artists from various cities will perform. This event is only $5 per person.
This community event was created to make our local community socially aware of its gifted individual's and their talents. Artists will present their talents or gifts through their own uniqueness and creativity.
TheDoor will open at 6:30pm and the show will (start at 7pm and end at 10:00pm) December, 22th, 2018.
Your support will be greatly appreciated. Please come out and join us for a night of excitement.
Hope to see you there.
1) Dress Code: Casual
2) No Profanity
3) No Judging
4) No Alcohol
5) Free: Coffee, Tea and Food
6) Free Drawing and Gifts from Local Businesses:
Yard Boys and Yard Girls LLC
Queens Creative Arrangements
Woods Country Kitchen
Girl Cave Beauty Center
Embodiment by Design
LTRL Radio Show
7) If you would like to take pictures during this event, photo booth wil be available.
IF you have any questions, you can reply directly to this post or call 919 520 4859. Please, ask for Tiffiny
or send an email to: changinglives4ever100@gmail.com or the (website) https://gscott186.wixsite.com/thedoor