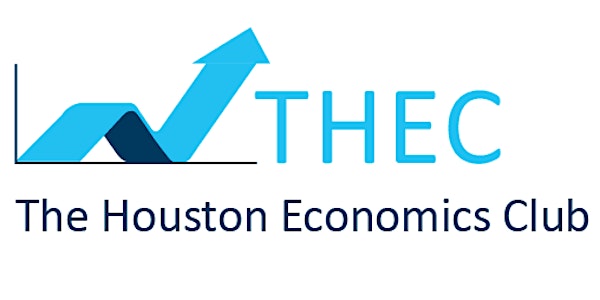 THEC April 18 - Real Estate Trends and Disruption
When and where
Location
Federal Reserve Bank of Dallas, Houston Branch 1801 Allen Parkway Houston, TX 77019
Description
April 18 - Real Estate Trends and Disruption
Please join THEC at the April luncheon to hear the latest trends in Houston's real estate sector and how residential construction is being disrupted. Joining our all-star panel are Lawrence Dean (Metrostudy), David Jarvis (John Burns) and Kenneth Neatherlin (GroundFORCE). We will meet on Thursday, April 18th, at the Federal Reserve Bank of Dallas, Houston Branch at 1801 Allen Parkway from 12 p.m. to 1.30 p.m.
For security purposes, you must register by April 17, 2019 at 11 a.m. and bring a valid photo I.D. for entrance into the Federal Reserve Bank building.
About the Panelists
Lawrence Dean is Metrostudy's Regional Director – Houston. In this role, Lawrence serves as the "face of the data" engaging with Metrostudy's Houston area housing industry members, and helping them to make sense of what the data says and how it impacts their business. Prior to becoming the Houston Regional Director, Lawrence lead a team in Metrostudy's consulting business advising diverse clients, including builders, developers, and investors on specific sites and potential development programs. Prior to joining Metrostudy, Lawrence has held management roles in land acquisition and development for some of the region's largest builders including Ryland, KB Home, and D.R. Horton. In the real estate consulting arena, he was also Vice President of a local boutique consulting firm. Lawrence is a graduate of University of Houston and Texas A&M University. In addition to serving on the Development Committee and Board of Directors of HomeAid Houston, Lawrence serves as Trustee of HomePAC Houston and as a Director on Montgomery County MUD #105. Lawrence and his wife Heather and two young children live in the Meyerland area and are members of St. John the Divine Episcopal Church.
David Jarvis is Senior Vice President at John Burns Real Estate Consulting. He graduated from DePaul University with a B. A. in marketing and holds the Certified Commercial Investment Member (CCIM) designation. In 2000, he was admitted to the Institute of Residential Marketing (IRM) of the National Association of Home Builders. His designation as a Member of the Institute of Residential Marketing (MIRM) is based on a combination of professional education and experience in the real estate industry. David has more than 25 years of real estate and home building experience in a variety of concentrations including analyses of residential and commercial projects, home building, commercial real estate and residential sales. Jarvis is respected for his real-world experience as well as the extensive primary research he brings to the table. Jarvis speaks frequently on the state of the local housing market at industry trade conferences and events.
Kenneth Neatherlin is the founder of GroundFORCE Building Systems, a company that builds modular homes and commercial buildings on wood and concrete slabs and then delivers them on special movers to sites across the state. Kenneth is a graduate from Texas A&M University. [More information coming soon]
About THEC
The Houston Economics Club (THEC) is an association of economists, analysts, researchers, businessmen, businesswomen, entrepreneurs and academics who meet regularly to network, discuss recent business news and listen to prominent experts share their insights on current economic events. THEC is an affiliate chapter of the National Association for Business Economics (NABE).
Every month of our program year—August to June— we invite a prominent speaker to share their insights on current economic events. We meet for a luncheon each month, typically at the Houston Branch of the Federal Reserve Bank of Dallas. Meetings run from 12 p.m. to 1.30 p.m., starting with networking, followed by the speaker's presentation and a brief Q&A.
Sign up or renew your THEC membership here: https://thec1819membership.eventbrite.com/