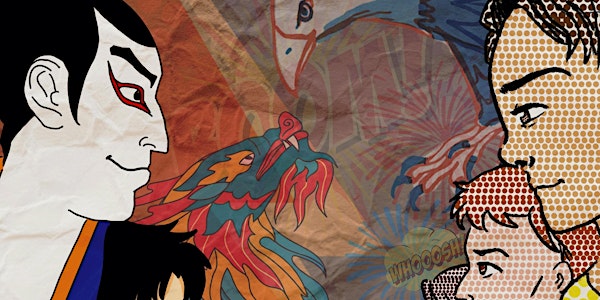 Theatresports 〜ツアターヌポーシ〜 lmprov show in Tokyo and San Francisco
日米同時上演・ツアターヌポーシ:台本のない即興演劇を上演。 Simultaneous live improv show in Japan and the US.
When and where
Location
Stage Werx Theatre 446 Valencia Street San Francisco, CA 94103
Refund Policy
Contact the organizer to request a refund.
Eventbrite's fee is nonrefundable.
About this event
1 hour 30 minutes

Mobile eTicket
About me 主催者より
こんにちは。松島和音です。文部科学省トビタテ12期生として、サンフランシスコでインプロという台本のない即興演劇を学んでいます。この度、一年間の最後の集大成として日米同時中継のスペシャル公演を行います!オンライン配信・ライブ(サンフランシスコ)・ライブ(日本)がお選びいただけます。当日会場やFacebook経由の寄付のご協力も大変助かります。
インプロには台本がないので、文化的な背景を共有してない人からするととても難しく感じることがあります。
例えばnew yearがお題で、日本の新年とアメリカの新年は全く違いますよね。シーンの中にも滅多に日本人っぽい名前は出てきません。私も混乱を避けたくてアメリカ人っぽい名前に行きがちです。ジャンルでも、ウェスタン!シェイクスピア!などもなかなか難しく無力に感じます。もちろん新しいことや今まで馴染みがあまりなかったことを知るのはとても新鮮ですが、どうしても西洋文化によってしまう傾向があると感じています。私は日本で生きてきた歴史がありますから、日本時代劇はわかりますし、歌舞伎っぽさ、能っぽさとかもわかります。英語で韻を踏むのは難しいけど、日本語で俳句はつくれます。先生方がインプロカンフー映画やインプロアラビアンナイト、ブラックカルチャーに基づいたショーなどを監督して上演していたり、直接声をかけてくれて、勇気づけてくれました。
だから、最後にこのショーを開きたいと思っています。日本の文化に基づいたインプロ、東京会場とサンフランシスコ会場の同時中継!日本人として、アジア人文化をもっと劇場に持ち込む、一歩になったらと思います。
English==
Hi! My name is Kazune Matsushima from Japan. I'm learning improv in San Francisco supported by a Japanese government scholarship program. This is a special American-Japanese live simultaneous show as a grand finale of one year study.
Why I want to do is based on my struggles.
I have been learning improv in San Francisco supported by Japanese scholarship and it's hard to play when I don't share cultural context. Let's say, they play a scene of new year. The tradition of new year is totally different depending on country, ethnicity, religion ,etc. though players are mostly western, it must be lovely to see another culture in improv scenes. And it's improv, we can make anything work.
I am too afraid to make them confused. I tend to follow what they are doing and become "American"( stereotypical and no deep)
It's good to know other cultural things but I also want to be brave enough to bring my culture into theatre. I'm not familiar with western cowboy movie and Shakespeare in his original language use compared to Japanese history drama and kabuki theatre. Im not good at rhyming but I can make haiku on the spot.
I myself unconsciously feel inferior to the western culture. Many couches encourage me to bring rich stuff from my country and I saw their speciality like improvised Kung fu movie, Arabian nights, and black culture.
Without further ado, this is my main reason I would like to have this show based on Japanese culture. We will play and broadcast improv show from San Francisco and Tokyo simultaneously! I hope this is a small step to be proudly Asian at theatre.
I would also love you to come/watch/support our challenges:) I would like to appreciate being myself with my friends I met here :)
I would appreciate your donations too. Arigatou gozaimasu!
日時 Dates
🇺🇸2/4(Stu)8:00pm-9:30pm PST
🇯🇵2/5(Sun)1:00pm- 2:00pm JST
🌍Livestream via Facebook (tentative/予定)
🎫 tickets free
We would appreciate your donations too(Zelle/Venmo/Eventbrite/in-person).
東京会場チケットは会場窓口にて販売(1000円)
Members
Kazune Matsushima
Siang Kong
Rez Graham
Rebecca Stockley (MC)
William Hall (Judge)
Paul Killam (Judge)
John Holmes (Light)
Neil Pomerleau (Piano)
Cathie Berte
Myat Noe
Josimar Santafe
Ty McKenzie
Ayumi Kuroki
Koki Hori
Onoda Ryota
Kodai Hasegawa
Minori Setoguchi (Staff)
Nodoka Sakuma (Staff)
Shuhei Okawara (Judge)
Yurie Sonobe (Judge)