Theatre Gigante presents the virtual production of RUMORE DI ACQUE (Noise in the Waters), to benefit Ukrainian refugees.
About this event
Gigante is thrilled to once again present Teatro delle Albe's tour de force...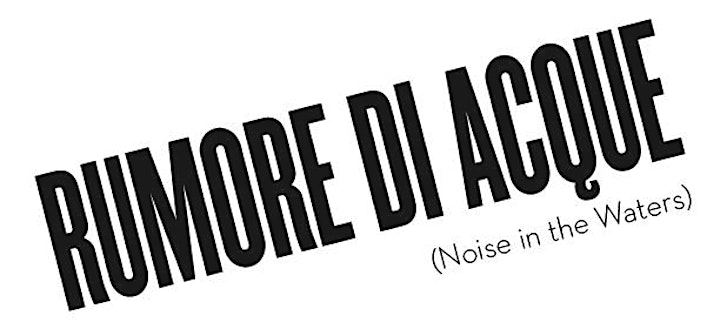 Available online March 16 through April 3
Written and directed by Marco Martinelli
Devised by Marco Martinelli & Ermanna Montanari
Performed by Alessandro Renda
Original music by Fratelli Mancuso
English subtitles by Thomas Simpson
This stunning piece of theatre is a story about the thousands who have taken desperate risks to flee their homeland, and a 'General' who works in isolation on a small volcanic island at the southernmost tip of Italy, overseeing the counting of bodies, assigning numbers, and inventing identities of those who have perished attempting to cross the Mediterranean Sea. The satirical tone, with the added beauty of the earthy and distant music of the Sicilian born Mancuso brothers, and the powerful intensity of Alessandro Renda, is colored with a note that deeply touches the heart. This show will leave you moved, amazed, indignant, and more.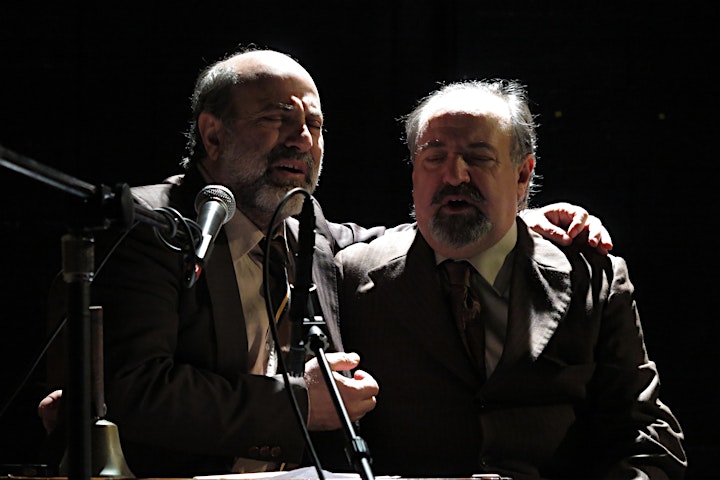 Gigante will donate ALL PROCEEDS from the digital tickets to the United Nations Refugee Agency, for Ukrainian refugees.
Virtual tickets available for a donation of any amount via Eventbrite.
"With teams across Ukraine and in neighboring countries hosting refugees from Ukraine, UNHCR is providing protection and humanitarian assistance, including emergency shelters, repairs for homes damaged by shelling, emergency cash assistance, and protection such as psychological support. Winter relief is also provided for displaced people in need as temperatures plummet, such as high thermal blankets."
Click here for more information from the UNHCR.
Once the show's digital run wraps, Gigante will donate all proceeds to the UNHCR, and send each donor a letter acknowledging their tax-deductible contribution.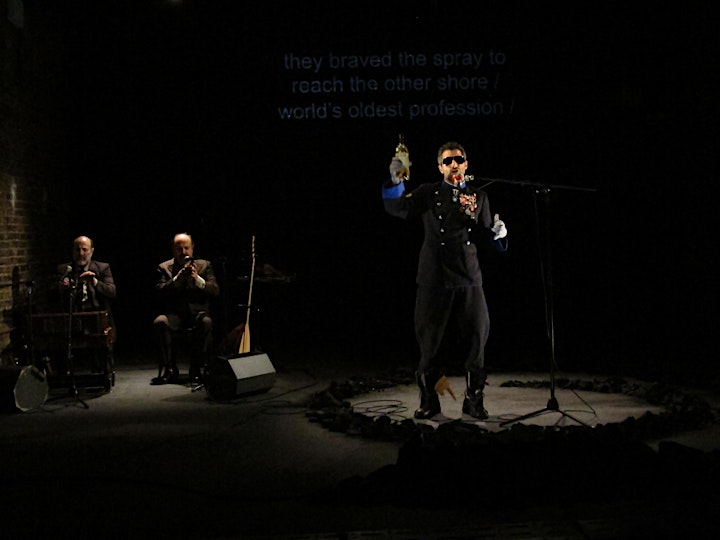 The unprovoked and brutal attack by Russia on the country and people of Ukraine is causing extreme pain, damage, and disruption to millions of innocent citizens, whose only desire is to live at peace in a democratic society, among neighbors and friends. The destruction of their homes, places of work, society, commerce, and of government has triggered another refugee crisis, with ten million people currently displaced, and potentially millions yet to come.
Desiring to address this crisis in a meaningful way, Theatre Gigante is fortunate to be able to offer this beautiful and meaningful online video production--with all proceeds going to the United Nations Refugee Agency, for Ukrainian Refugees.
Celebrated by critics, Rumore di acque protests the indifference of the world to the everyday tragedy of refugees from Africa, who have perished for years in the Strait of Sicily on fruitless sea voyages to escape massacres and starvation in their homelands. The news of this tragedy has been reported in the United States, daily. Sadly, today, we are witnessing a new horrendous crisis in Europe as millions of Ukrainian people are being massacred and displaced by Russia.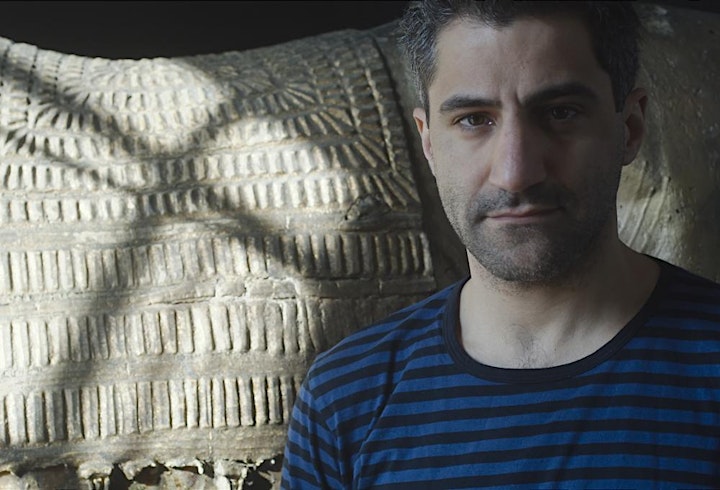 ABOUT ALESSANDRO RENDA (THE GENERAL)
Mr. Renda encountered Teatro delle Albe/Ravenna Teatro at a very early age by way of non-scuola (non-school), the workshops the company has been running since 1991 in all the high schools of Ravenna. In 1998 he was chosen to play one of the twelve palotini in the show I Polacchi, written and directed by Martinelli and inspired by Alfred Jarry's Ubu Rex. The play enjoyed international success from Stockholm to Caen, from Teheran to Belgrade. After I Polacchi he became a fulltime member of Teatro delle Albe and worked in the company's subsequent shows. In 2010 he was featured in Rumore di acque, written and directed by Marco Martinelli. Since 2001 he has been a guide for the non-scuola workshops in Italy and abroad, and he also heads the Teatro delle Albe video section. Alessandro is also a filmmaker and MARE BIANCO (THE WHITE SEA) is his latest documentary.
In 2015, Theatre Gigante presented Marco Martinelli's RUMORE DI ACQUE in Milwaukee in a version that included a cast of three – Alessandro Renda, Thomas Simpson, and internationally acclaimed accordionist Guy Klucevsek, performing his beautiful music that so aptly underscored the depth of the content.
This video production is a slightly different version, with only two elements: the General, portrayed by Alessandro Renda (as in 2015) and the music performed by the Mancuso Brothers, two brothers originating from Sicily, who have spent 33 years not only studying and recovering their musical heritage, but also giving it continuity through their new compositions. In RUMORE DI ACQUE, their music is hauntingly soulful, an element in the Sicilian music tradition."In Sicily, music accompanies every aspect of life. It has always given a rhythm to the daily routine … to that of the peasant or the miner…", says older brother Lorenzo.