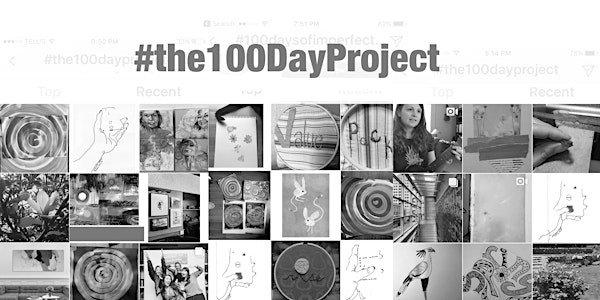 #The100DayProject - Vancouver
When and where
Location
Gastown Vancouver, BC Canada
Description
#The100DayProject is a free, global art project that anyone can participate in.
This meetup is a local gathering to celebrate our projects and the process with the 100Day community.

Everyone is invited, whether you're on day 9 or Day 99!
Space is limited so please RSVP ASAP.
Can't wait to see you! In the meantime, check out our projects on Instagram at #the100dayproject
My name is Deanne - I'm an artist in Vancouver, https://www.instagram.com/piquette/
NOTE: re start time, my building closes at 5:30pm , so didn't want to put 5:30pm as start time:) Thinking of actually starting at 5:15pm to give folks time to get from work.
Will confirm location privately. This will be held in my art studio. Cheers, Deanne