Description
Thank you for supporting us and believing in us. We travel to Atlanta in April and we need your support! Come see us LIVE in concert at Half Time Sports Bar 6340 Hwy 85 Riverdale, GA at 10p on April 21!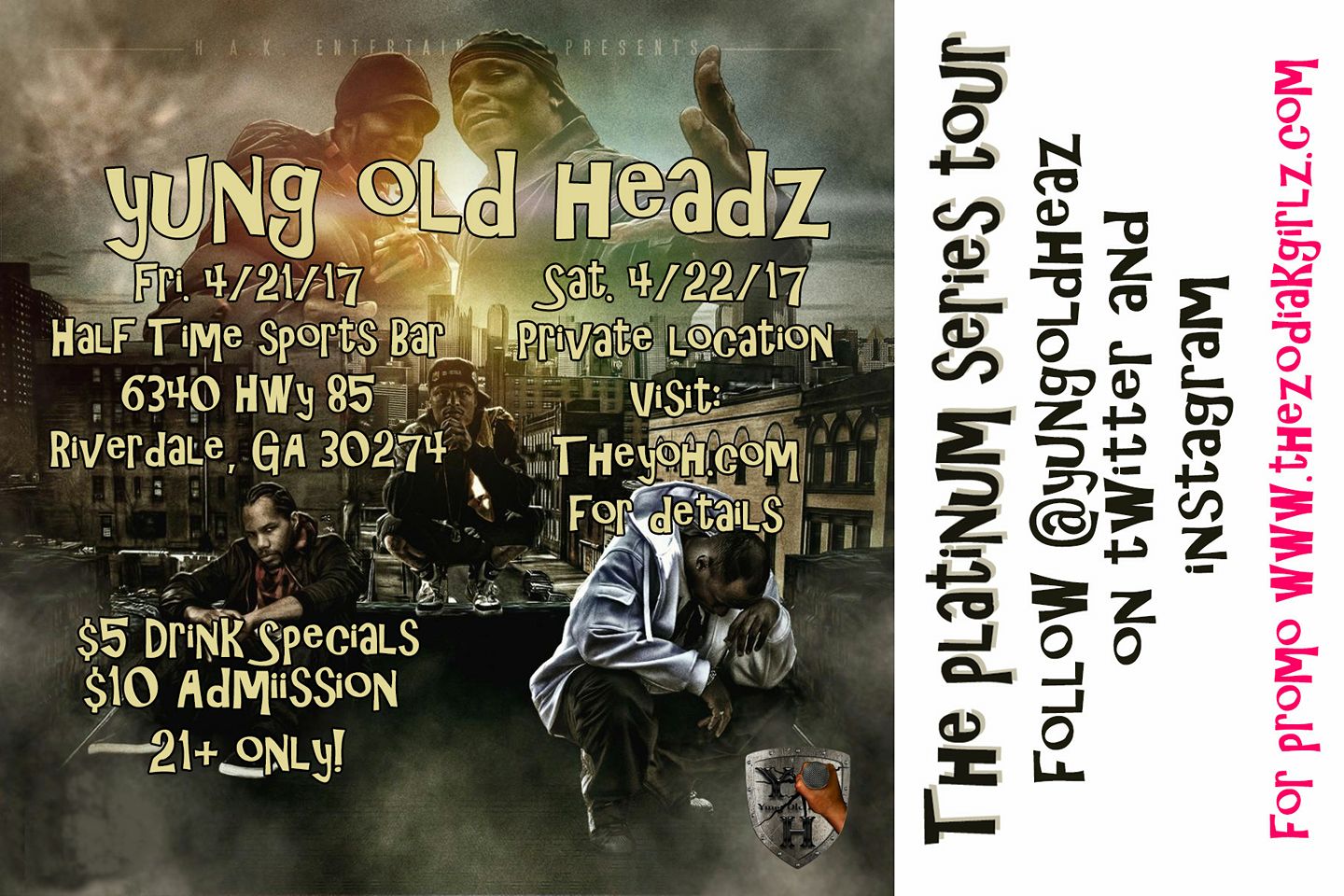 This event is hosted by none other than @CarresseTheModel!

Enjoy the *Rip The Runway Style* Fashion Show sponsored byDivaLyfe.com! 12 models suited up in #DIVALYFE gear stunting up and down the runway!

$10 admission, drink specials, good specials, great performances, and great people!
On The 1's & 2's is DJ Talent! Follow him instagram.com/TalentDJ

Not to mention, every moment of this movie will be captured by KD Da Truth and G.A. Mix! [footage will available for purchase too]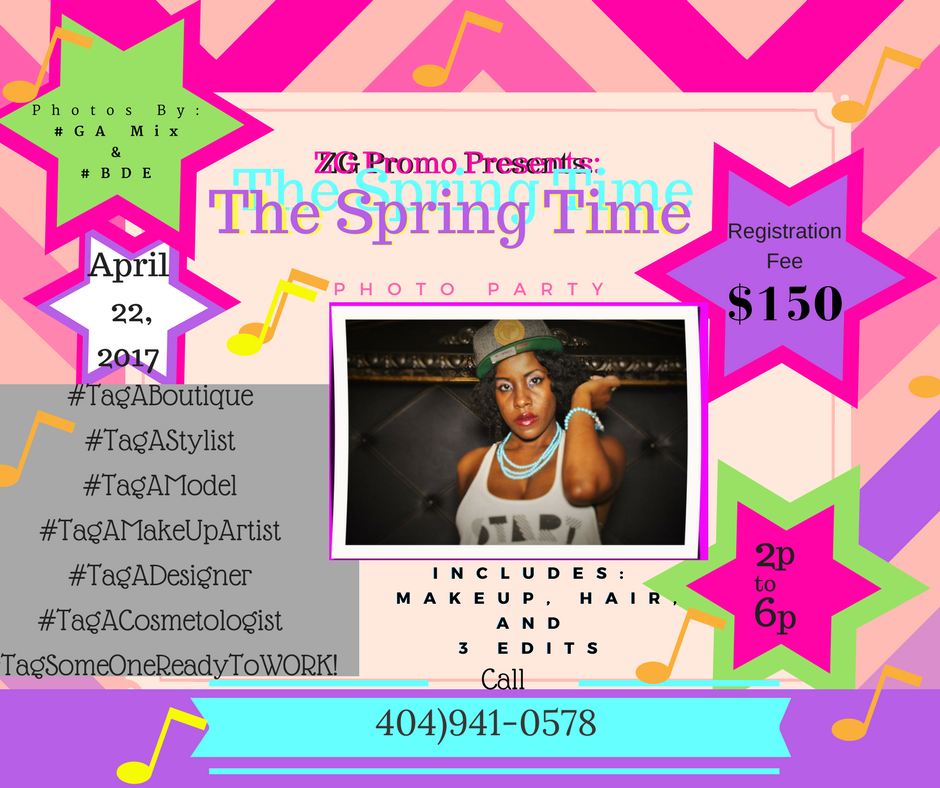 On Saturday April 22 is a full day of PhotoShoots all across Atlanta! Photos exclusively by
Anyone can participate! These images will make great for portfolio pics, websites, greeting cards... Anything you need images for.
Models
Actresses
Couples
Rappers
DJs
Personalities
Anyone!

Men are $100 Women are $150 Couples are $200
(Shoot includes Hair, Make up, and Wardrobe)
--> Sign Up ---> http://bit.ly/2nZZJkL

The PhotoParty will be Followed by a private event! Keep your eyes peeled at www.TheYOH.com for details!

If you are an artist interesting in performing visit our promoters atwww.thezodiakgirlz.com and select a package! Payment is due April 1!