Sales Have Ended
Ticket sales have ended
Thank you for registering for this groundbreaking event!
Sales Have Ended
Ticket sales have ended
Thank you for registering for this groundbreaking event!
Description
Join us to officially put this part of the city on the map as the united, influential community that it is.
Keynote speakers and performances by local organizations and community leaders.

Saturday, September 8th
The Malcolm X & Dr. Betty Shabazz Center
3940 Broadway, New York 10032
When it comes to parenting and families, Uptown has its own flavor.
With the rich, cultural influences, history, businesses and resources, Uptown Manhattan is a playground of its own for the thousands of families that consider it home.
According to the 2006 Administration of Children Services (ACS) Report, Washington Heights and Inwood has the largest concentration of children and youths living in a district within Manhattan. That's not counting the large percentage of households in the different section of Harlem.
Not only is Uptown family-oriented, but full of activities and stories only these streets can tell.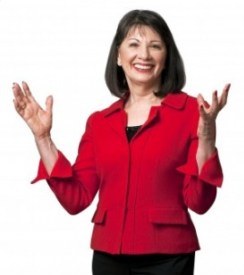 Keynote Announcement: Gloria Feldt, NYTimes Bestselling Author
Gloria Feldt is a nationally renowned activist and author, whose passion for social justice has propelled her life's work. Her new book, No Excuses: 9 Ways Women Can Change How We Think About Power, was published by Seal Press in October 2010. It reveals why women are stuck at 18% of top leadership roles and, through both inspirational stories and practical tools, shows how women can redefine power, lead themselves with intention, and reach parity from the boardroom to the bedroom for good—their own and society's.
Sponsorship opportunities available for local businesses and organizations.
Please visit youngurbanmoms.com for more information.
About "Young Urban Moms, Inc."
Young Urban Moms (YUM) is your one stop, e-spot for information, insight, inspiration, and a real sense of community. Whether you're trying to get your degree, find a more flexible job arrangement so that you can be there for your little ones, deal with BD (Baby Daddy) drama, figure out a budget, wondering what to prepare for dinner tonight, looking for affordable outings, or freaking out over your stretch marks, this site is here to help you through this!
Our goal is to empower you to be the best woman, and in turn, the best YUM that we know you could be.
About "The SPEACH"
The SPEACH (Self Promotion Empowerment Advocacy and Care Haven) is committed to support women dealing with health challenges as well as those looking to prevent it. Our approach to health is simple.We encourage our online community to practice relentless self-care and to utilize existing resources to optimize their health through whole foods cooking, integrative therapies and small but significant lifestyle modifications. There are no quick fixes here. As a matter of fact, we love all things old-fashioned. While we recognize the place for new and cutting edge techniques to health, we embrace a more gentle and sustainable approach to healing… slow-cooked, homemade and natural.
As an organization, The SPEACH is particularly passionate about making quality care accessible to all members of underserved communities by building partnerships with healthcare institutions, integrative practitioners and other organizations looking to bridge the gap with these populations. We offer specialized lectures, workshops and wellness programs. Our aim is to enhance hospital services, end disparities in care, and to educate the general public to take ownership of their health and well-being.