Event Information
Location
Yellowstone Boys and Girls Ranch
1732 South 72nd Street West
Franklin and Merle Robbie Chapel
Billings, MT 59106
Description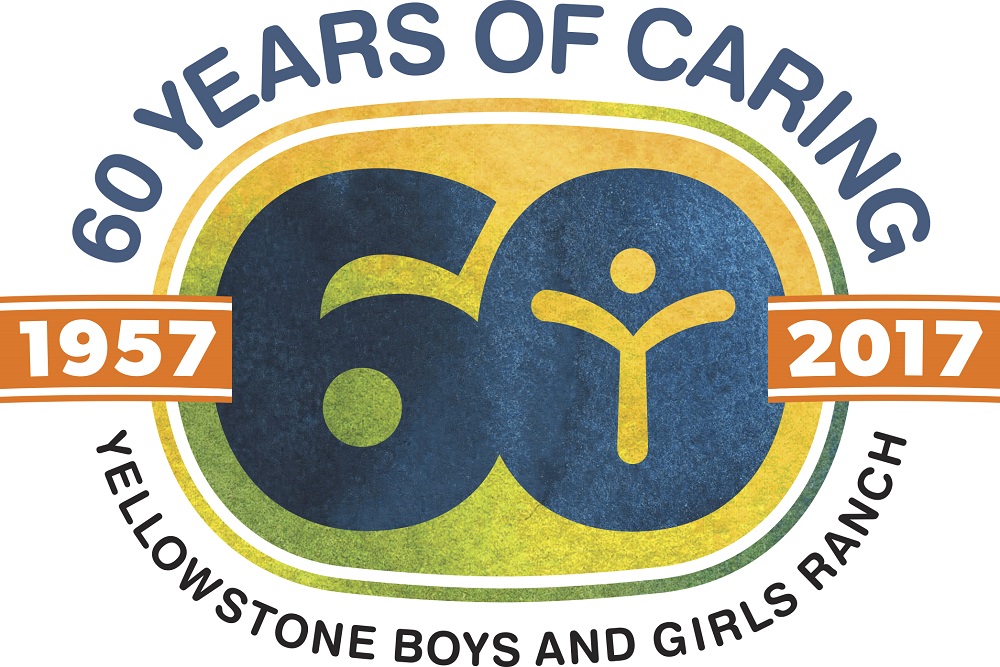 Yellowstone Boys and Girls Ranch is 60 this year!
Join us for a Montana-centered conference for mental health, education, and law enforcement professionals to discuss topics affecting Montana's youth.
$25.00 registration fee includes conference, lunch, and reception
OPI Credits and CEU's Offered
Conference Schedule
Thursday, September 21, 2017
9:00-9:30 – Registration
9:30-9:45 – Welcome – Michael Chavers, CEO Yellowstone Boys and Girls Ranch
Michael Chavers joined YBGR in August of 2016 as the chief executive officer. Born and raised in Idaho, Chavers pursued his education and career in Illinois. Before moving to Montana, he worked at Indian Oaks Academy, Nexus, for 22 years. Most recently, he served as the executive director of the organization. Chavers holds a Master of Arts in Counseling from Olivet Nazarene University and a Bachelor of Arts in Communications from the Moody Bible Institute. He is a fellow at Georgetown University's Center for Juvenile Justice Reform.
9:45-11:00 – Social Media Panel
Moderator – Kim Chouinard, M.Ed. – Executive Director of YBGR Community Based Services. Kim Chouinard joined the Ranch team in 2004. She began as a mental health worker in our residential lodges and later joined our Community Based Services (CBS) team as the Executive Director. Chouinard holds a Bachelor of Science degree in psychology and a master's degree in education from Montana State University Billings. She is a certified school counselor and has been serving in the mental health field since 2002. As the Executive Director of CBS, her areas of oversight include school based services, home support services, therapeutic foster care, case management, supported employment, outpatient therapy, and therapeutic youth mentoring.
Panel Members:
Nancy Thorson, LCSW. Nancy is a Licensed Clinical Social Worker who has worked with children, adolescents, and adults throughout her professional life. She has worked in acute settlings like psychiatric hospitals, jails, and group homes, as well as in community-based prevention settings. Nancy received her undergraduate degree from Pacific Lutheran University, and her Master's in Social Work from the University of Minnesota (the other U of M) in Minneapolis.

Tara Bradford, Senior VP of DeliverFund. Since 2000, Tara has been administratively involved in the nonprofit sector as a Board Member, Executive Director, and Special Events Director. After developing and leading a ministry to support local adoptive/foster families, Tara joined the DeliverFund team in 2015 and serves as the Senior Vice President of Business Administration. Her heart and passion to advocate for the vulnerable and oppressed was moved by the issue of human trafficking in the US and how DeliverFund's methodology brings true change and significant impact against this evil.

Dr. Erin Amato, MD. Erin Amato, MD, a child psychiatrist, has double board certification in general psychiatry and child and adolescent psychiatry by the American Board of Psychiatry and Neurology. Raised in Billings, Dr. Amato attended medical school at the University of Nevada School of Medicine. Upon graduation, she was awarded the Lillian Orchow Prize for Outstanding Student in Psychiatry and was designated as an American Medical Association Foundation Rock Sleyster Scholar. Dr. Amato also has a private practice through Montana Psychiatry. She is involved with regional and national activities for the American Academy of Child and Adolescent Psychiatry, and she is a member of the Clinical Transcranial Magnetic Stimulation Society.

Brent Edgmond, School Counselor at Laurel High School. Brent has worked for Laurel High School since 1987; both as a science teacher and currently as a school counselor. Brent graduated from Montana State University-Bozeman with a Bachelor's Degree in Biology/Chemistry and Broadfield Science Education, and from Eastern Montana College with a Master's Degree in School Counseling, and with post-graduate work from numerous universities. He has also coached youth and high school sports in Laurel for over three decades.

Dan Vierthaler, MA, FBI Agent – Retired, District Supervisor – Montana Federal Courthouse Security. After a 26 year career, in September 2015 Dan retired as a Special Agent of the FBI. At the onset on his career Dan primarily investigated violent crimes, to include the sexual assault of children in Indian Country. Thereafter, Dan was one of three case Agents responsible for the Montana Freemen investigation, a domestic terrorism investigation that received international attention. From 1998 to 2004 Dan was the Senior Supervisory Resident Agent (SSRA) in Billings and supervised all FBI operations throughout eastern Montana. Thereafter, for 11 years, until his retirement in 2015, he coordinated the Internet Crimes Against Children (ICAC) Task Force in Billings. As a member of the ICAC Task Force Dan investigated federal child pornography violations and the online sexual exploitation of children. Many of those investigations were proactive, undercover investigations that were initiated online. Following his retirement, Dan became the District Supervisor for Inter-Con Security Systems, a private security firm that contracts with the U.S. Marshal Service. As the District Supervisor, Dan oversees the security of all federal courthouses in Montana.
11:00-11:15 – Break

11:15-12:30 – Substance Use and Chemical Dependency
Moderator – Susan Frew, LCPC, LMFT – Clinical Director at YBGR Community Based Services. Susan joined YBGR in June 2010. She began as a therapist in our residential program and later joined our Community Based Services (CBS), serving as a therapist, Clinical Supervisor and now serves in the role as Clinical Director. Frew holds a Bachelor of Science in Human Development from Mercyhurst University and a Master of Science in Marriage & Family Therapy from Virginia Polytechnic Institute & State University. She is licensed as a Professional Counselor and Marriage & Family Therapist in Montana, and she is a Clinical Fellow of the American Association for Marriage & Family Therapy.
Panel Members:

Georgia Cady. I was born and raised in rural Montana. College took me out of state to Creighton University in Omaha, Nebraska. I then spent some time living and exploring other states before returning to Montana. I have one son who is 24 years old. Never ending support and encouragement from my family has allowed me to maintain my undying belief that all people can make change and to keep my positive regard for the human condition. I am currently the Director of the Domestic Victims of Human Trafficking Program and Drop-In-Center at Tumbleweed located in Billings, Montana. I have worked for 20 plus years serving youth in different capacities. I worked as a Transitional Counselor and instructor at Dull Knife Memorial College in Lame Deer, Montana in the beginning of my career. Ten years of my career was spent as a Child Protective worker in rural Montana. I have worked in residential treatment settings and also a Licensed Addictions Counselor for youth. I am a member of the Global Learning Collaborative addressing principals of practice for people who have been human trafficked. I was recently appointed to the Governor Steve Bullock's Child Abuse and Neglect Review Commission. Youth are my passion. Rural Montana poses many challenges for service access to youth and families. My work is often times "out of the box" as a result of Montana's rural demographics. Many different hats are worn by rural service providers which has kept my jobs interesting and engaging. I have had the privilege over the course of my career to work with many passionate and wonderful people either as co-workers or community partners. Over the years I have learned that compassion, empathy, and accountability are not always easy to pull off with grace. I am a true believe in it takes a village.

Dr. Earl Sutherland, PhD. Dr. Sutherland completed his doctorate in School/Clinical Child Psychology from the University of Virginia and his M.S. in Clinical Psychopharmacology from Alliant International University. He recently completed his 43rd year as a psychologist. He is the Chief of Clinical Operations for the Big Horn Valley Health Center and his career has encompassed work in public schools, community health centers, private practice, general and psychiatric hospitals, as well as the Indian Health Service. He is especially grateful for the opportunity to serve Native American people in Montana. His current interests include integrated care, psychopharmacology and the assessment and treatment of children.

Maurita Johnson, Director of Child and Family Services. Maurita Johnson began her appointment as the Child and Family Services Division Administrator in November 2016 after retiring from the Oregon Department of Human Services. Prior to moving to Montana, during her 30 year career, Maurita held many roles within the Oregon Department of Human Services; from Caseworker, Supervisor, Child Welfare Program Manager; Assistant Administrator; to Deputy Director of Child Welfare Programs. Maurita has a BS in Sociology and a BS in Human Services from the University of Oregon and a Masters in Social Work from Eastern Washington University. Maurita is a 4th generation Montanan. She was reminded numerous times this winter, by her father, that 23 below zero was why he moved her as an infant, from Montana to Oregon to raise her.
12:30-1:30 – Lunch
1:30-2:45 – Suicide Awareness Panel
Moderator- Dr. Taylor Mayer, PhD, LCPC – Executive Director of Psychiatric Residential Operations at YBGR. Dr. Taylor Mayer first joined YBGR in December 1993 as a Mental Health Worker after he completed his undergraduate degree In Psychology at the University of Montana. He obtained his graduate degree in Rehabilitation Counseling at Montana State University – Billings in 1994 and continued as a therapist at YBGR. Mayer completed a Ph.D. in Clinical Psychology in 2005 from Walden University and, in 2011, transferred to YBGR's Community Based Services to the role of Regional Area Clinical Supervisor. After leaving YBGR in December 2014, he returned in the role of Executive Director of Psychiatric Residential Operations in 2017. He is licensed as a Professional Counselor in Montana and Wyoming, and he is a Diplomate of the American Psychotherapy Association.
Panel Members
Dr. Chandra Perez, Psychologist Yellowstone Boys and Girls Ranch. Chandra Perez, PsyD, LCPC, Licensed Psychologist is a clinical psychologist at Yellowstone Boys and Girls Ranch (YBGR). Dr. Perez is a Licensed Clinical Psychologist and Licensed Clinical Professional Counselor in Montana. She completed her Bachelor's and Master's degrees in psychology at Montana State University-Billings and her Doctoral degree in clinical psychology at the Arizona School of Professional Psychology. Dr. Perez began her career as an online worker at YBGR and returned as a Clinical Program Manager after completion of her doctorate. She completed her internship and residency at Colorado West Regional Mental Health Center in Grand Junction, Colorado. Dr. Perez completed rotations in community mental health, the crisis center, inpatient psychiatric hospitalization, substance disorders, and psychological assessment. Her passion has been working with children, adolescents, and families. She was the director of an alternative school mental health unit through Colorado West Mental Health Center prior to returning to YBGR. Dr. Perez has supervised in-training practitioners, provided therapy services, provided psychological assessment services, and served as the clinical director at YBGR. Her theoretical approach is Cognitive Behavior Therapy with an underpinning in Person-Centered therapy. Dr. Perez has trained with the Beck Institute and is currently seeking certification in Cognitive Behavior Therapy.

Claire Oakley, PhD, MHA. Dr. Clair Oakley is the Program Director of Population Health at RiverStone Health, serving since 2013. Previous to that she was a Professor of Biology at Rocky Mountain College and Skidmore College across a 28 year career. Dr. Oakley earned a PhD in Zoophysiology with a sub-expertise in exercise physiology from Washington State University in Pullman, WA after a bachelor of Arts from Ithaca College in Ithaca NY, and then a Masters in Health Administration from MSU-B in 2002. As the program director at RiverStone Health, prevention activities are central; prevention efforts include suicide, tobacco use, and chronic disease. She has served on the School Health Advisory Committee, is a former board member of Big Brothers Big Sisters, the Billings YWCA, Yellowstone AIDS Project, and the Deaconess Research Institute. Her interests include the intersection of prevention education and community health.

Debi Meling, Step In Awareness. Debi Meling graduated with a BS Engineering from Montana State University in Bozeman. After moving around for several years, she and her husband, Todd, moved back to Montana in 2000 and had two kids, Sam and Lucy. Sam was a talented, smart, funny, handsome, athletic, big hearted kid who had lots of friends and loved hanging out with his family. He also struggled with depression and took his own life on November 17, 2015 when he was 13 years old. After Sam's death, an organization named Step In was formed by friends and shortly thereafter, the Meling family became involved. Step In is working to raise awareness about mental illness and how to find the right help in an effort to improve and save lives in our community. There is so much help available for mental illness but when you are faced with it for the first time, it is hard to know where to look. Step In is trying to bring the information to the people who need it.

Jamie Rettig, MA, LAC- Program Director of Counseling and Transitional Living Programs at Tumbleweed Runaway Program Jamie Rettig joined the Tumbleweed team in 2015. Rettig holds a Bachelor of Art degree in Counseling Psychology and a Master's degree in Counseling Psychology. Born and raised in Montana, Jamie moved to San Diego, California for college and lived there for several years. She began her career in the mental health field in 2000 working with youth and families as a front line staff in a residential based program for youth ages 6-18 and transitioned through several roles of case management, counseling and program management over the course of 12 years. Since moving back to Montana in 2012, Jamie worked in the school systems as a drug and alcohol counselor before moving to work for Tumbleweed. She is passionate about youth and believes that each one deserves the opportunity to have someone believe in them and support their growth.
2:45-3:00 – Break
3:00-4:15 – Funding for Mental Health
Moderator – Jani McCall. Jani McCall has 39 years of experience in health and human services including18 years in executive management. She has a BA from the University of Montana and a MS from Montana State University Billings. She was the Executive Director of Youth Dynamics for 9 years and Montana Community Partners for 1 ½ years. Her business, Consulting With Communities, Inc. includes government relations, association management and grant writing, with a focus on health and human services and local government. Clients have included Billings Clinic, City of Billings, Montana Children's Initiative Provider Association and Montana Association of Community Disability Services. She continues to work with Yellowstone Boys & Girls Ranch and the Yellowstone Youth Crisis Network. Jani served on the Billings City Council for 8 years, terming out in December 2015. She served as president of the Montana League of Cities and Towns Board of Directors in 2014 and 2015. Jani recently served on the Governor's Protect MT Kids Commission and termed out as member of the boards of directors of the Big Sky Economic Development Authority and Corporation. She currently serves on the Rimrock Foundation Board and the MT State Health & Life Insurance Guaranty Association Board. Jani is a graduate of Leadership Montana 2008, received the "Distinguished Alumni" award from MSUB in 2006 and the "Billings YWCA Salute to Women" award in 2004 and will be one of twenty "Exceptional Women in Yellowstone County" who will be honored in late September 2017.
Panel Members
Sheila Hogan, Director of DPHHS. Sheila was appointed by Governor Steve Bullock to serve as the Director of the Montana Department of Administration. She is the co-chair of the Governor's Equal Pay for Equal Work Taskforce. Previously, she served as the Executive Director of Career Training Institute in Helena for 20 years. She has a bachelor's degree in business and public policy from Montana Tech-University of Montana. Sheila has held numerous leadership roles in workforce and economic development organizations throughout Montana.

In 2016, Sheila received an award from the Montana Nonprofit Association for her support of non-profit organizations for many years and was awarded a Service Award from Helena Industries, Inc. for her service to persons with disabilities. In 2014, Sheila received the state Interagency Committee for Change by Women's Excellence in Leadership Award for the State Government and in 2009, she received the same award for her work in the private sector. She was invited and attended the White House Summit on Working Families in 2014. Sheila has also received the YWCA Women of Distinction award and the federal Small Business Administration's Women of Distinction Award.

Sheila is married to Jim Edwards. Collectively, they have four children, two grandchildren, and a Labrador named Led Zeppelin.

Representative Kelly McCarthy (D). Kelly is a Demoncrative member of the Montana House of Representatives, representing District 49. McCarthy earned his B.S. in Professional Aeronautics from Embry-Riddle Aeronautical University in 1999, and his MBA in Global Business from the University of Texas-Dallas in 2006. His professional experience includes working for First Interstate Bank, and in the U.S. intelligence community from August 1989 to April 2008 while in the Air Force and later with Raytheon.

Scott Malloy, SPO of MHCF. Scott has spent his career in behavioral health working in variety of direct care, management, and administrative roles. As Senior Program Officer for the Montana Healthcare Foundation (MHCF), Scott provides leadership for MHCF's programs, grantmaking, initiatives, and capacity building.

Prior to assuming duties as Senior Program Officer with the MHCF, Scott worked as the Director of a program assertive community treatment (PACT) in Phoenix, Arizona, the Director of Western Montana Mental Health in Butte Montana, and most recently as the Executive Director for the Gallatin Mental Health Center in Bozeman and Livingston, Montana.

Scott has developed and overseen a variety of programs including: jail diversion, crisis intervention training (CIT), crisis stabilization and response, peer-run drop-in centers; school based mental health programs, supported housing, supported employment, and programs of assertive community treatment (PACT). Scott has special interest in collaborative and integrated approaches that are community driven and client centered.

Scott was raised in Miles City, Montana and received his bachelor's degree from Rocky Mountain College and his master's degree in social work from Arizona State University. Scott is licensed as a Clinical Social Worker and currently serves as a board member of the Human Resource Development Council in Bozeman.

Representative John Knokey (R).

Jon Knokey is a Republican member of the Montana House of Representatives, representing Bozeman. He was first elected in 2016. A graduate from Montana State University where he played quarterback for the Bobcats, Jon also holds a Masters in Business Administration from Dartmouth and a Masters in Public Administration from Harvard. Jon helped build a start-up software firm in Bozeman and now works in corporate strategy and global business development for John Deere. An admirer or Theodore Roosevelt, he wrote a book on the 26th President. Jon is married to Meghan and they have three kids: Avary (6), Quinn (4) and Jack (1).



4:15-5:00 – Key Note Speaker – Dr. Eric Arzubi. Eric Arzubi, MD is a child and adolescent psychiatrist, who completed his general psychiatry and child/adolescent psychiatry training at the Yale University School of Medicine. Dr. Arzubi is Chair of the Billings Clinic Department of Psychiatry and is President of the Big Sky Regional Council of Child and Adolescent Psychiatry. Dr. Arzubi considers himself an advocate first and a physician second. As a result, he is driven to introduce innovative approaches to expand access to high quality mental health services for all Montanans. Since arriving in August 2013, he led the design of Billings' first school-based health center, he led the launch of Project ECHO Billings Clinic, and he is working on opening Montana's first psychiatry training program.
With the worst suicide rate in the U.S., Montana is at the epicenter of our nation's mental health crisis. Dr. Arzubi sees this statistic as an opportunity to energize stakeholders across our state and build a best-in-nation system of mental health care.

5:00-6:30 – Reception – McFarlane Plaza, Yellowstone Boys and Girls Ranch

Date and Time
Location
Yellowstone Boys and Girls Ranch
1732 South 72nd Street West
Franklin and Merle Robbie Chapel
Billings, MT 59106
Refund Policy