About this Event
For almost a decade, Central Texas has had some of the lowest graduation rates in the state, while also being home to some of the best universities and non-profits serving our students. So, why aren't they graduating?
Beneath the news stories and common refrains, there has been a substantive shift in who the typical college student is and the barriers they face. Paul Tough's research and student interviews reveal many of the unspoken obstacles students now face - and he also illuminates reasons for hope.
Locally, one beacon is the Austin College Access Network (ACAN), a network of over a dozen non-profits and universities, who have begun a regional push to ensure our students graduate at the highest rates in the state.
Join us for a conversation with Paul Tough exploring his new book, The Years That Matter Most: How College Makes or Breaks Us, and follow the twisting paths of first-generation college students within institutions that too often stand in their way. Higher education is supposed to be a meritocracy, but Tough repeatedly found that opportunity is most available to those who already have a leg up.
"Gorgeously reported. Vividly written. Utterly lucid. Paul Tough jumps skillfully between deeply engaging personal narratives and the bigger truths of higher education. The way he tells the stories of these students, it's impossible not to care about them and get angry on their behalf."
—Ira Glass, host, This American Life
Our Conversation
As a community, we're ready to stand alongside our students and chart a new path to graduation and meaningful employment. You'll be the first to hear ACAN's new strategic plan - we hope you join us!
Buy a $5 ticket to join the conversation,
Buy a book in advance (at BookPeople or any local bookstore) and bring it with you for Paul to sign after the event, or
Buy a $25 ticket, which gets you entrance plus a book (at an $8 discount!) for Paul to sign after the event.
Agenda:
We're excited for you to join us to hear the latest insights on how college is becoming more difficult for students who would benefit most from a degree and exciting plans within our region to reverse this trend. Here's what we'll cover:
6:00. Welcome & Thanks
6:05. Introducing ACAN's New Strategic Plan
6:20. Paul Tough Keynote
6:50. An Interview featuring Dr. Pierce Burnette, President of Huston-Tillotson, an ACC student supported by ACAN partners, and Paul Tough, Author of The Years that Matter Most.
7:25. Special Announcement and Closing
7:30. Book Signing in the foyer.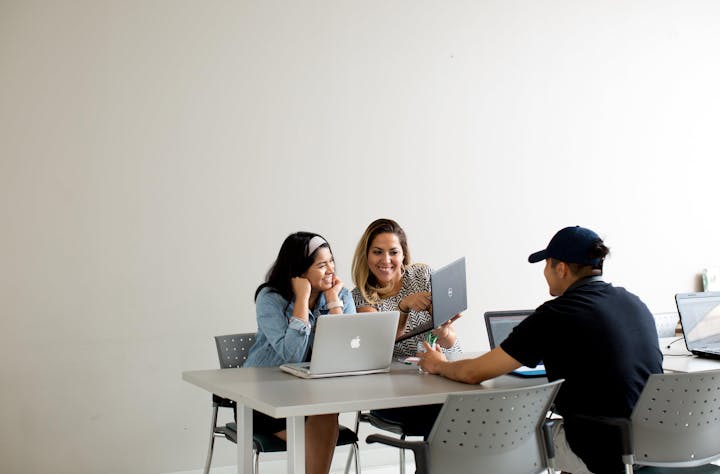 About Paul Tough
Paul Tough is the author of three previous books, including How Children Succeed: Grit, Curiosity, and the Hidden Power of Character, which has been translated into 27 languages and spent more than a year on the NYT best-seller lists. He's a contributing writer to the New York Times Magazine and his journalism has appeared in the New Yorker, The Atlantic, GQ, and Esquire; on the public-radio program This American Life; and on the op-ed page of the New York Times. He lives with his wife and two sons in Austin, TX and Montauk, NY.
If you want the new book, swing by BookPeople or buy one online.
About Austin College Access Network (ACAN)
The Austin College Access Network's vision is that all students in Central Texas will have equitable access and support to achieve a post-secondary credential. ACAN leverages collective expertise to remove systemic barriers to post-secondary credentials so every student can reach their highest potential.
Members include: Austin Community College, Austin Partners in Education, Breakthrough Central Texas, Capital IDEA, College Forward, Concordia, Con Mi Madre, E3 Alliance, Foundation Communities: College Hub, Hispanic Scholarship Consortium, KIPP Through College, PelotonU and Texas State
About The KLE Foundation
The KLE Foundation supports expanding publicly-funded, autonomous and open-enrollment Pre-K to 12th high-quality pathways that strive to: (1) support low-income scholars to get to and through college successfully, (2) integrate computational thinking and computer science into the school day, or (3) provide blended or personalized learning environments to promote individual scholar pacing.
We're grateful to the KLE Foundation for sponsoring this event.