The Years of Forgetting: A Book reading & Panel Discussion
Sofia Abdullah will be reading excerpts from her memoir, which she has written under a pen name. A panel discussion and Q&A follows.
About this event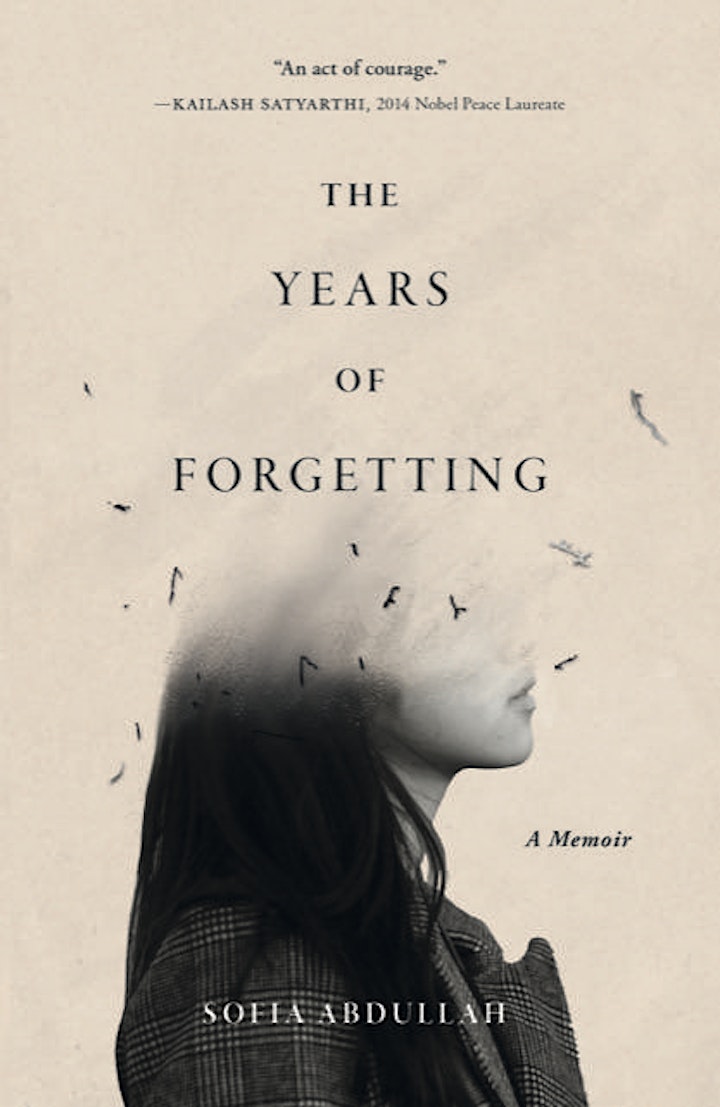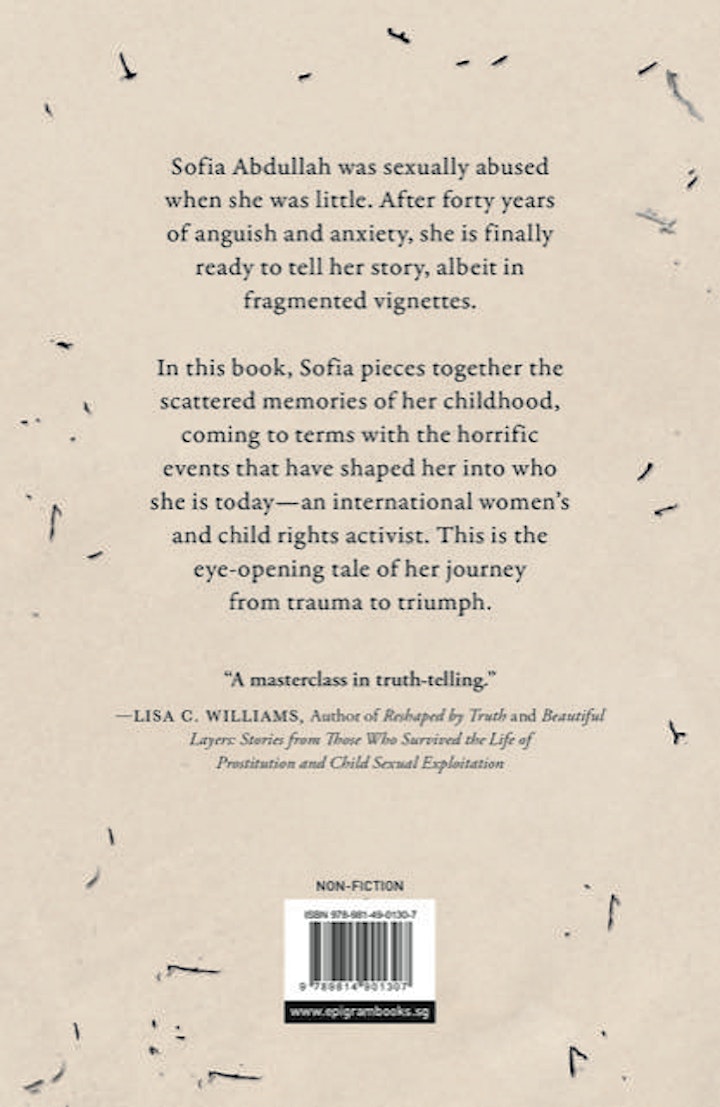 Sofia Abdullah has penned a memoir, chronicling the sexual abuse she suffered at the hands of her grandfather as a child. She used a pseudonym to protect her family's privacy. She will be reading excerpts from her book at this event organised jointly with ECPAT International and the Organization for Security and Co-operation in Europe (OSCE).
If you are keen to learn more about how to prevent child sexual abuse and how to support a loved one on his/her healing journey, please join us!
The programme is as follows (timings in Singapore time):
9pm: Introductions
9.05pm: Welcome address by Dr. Dorothea Czarnecki, Deputy Executive Director, ECPAT International
9.10pm: Book reading by author Ms Sofia Abdullah
9.20pm: Panel discussion with author, Dr. Czarnecki and Ms Tatiana Kotlyarenko, Advisor on Anti-Trafficking Issues at OSCE/ODIHR
9.35pm: Q&A
10.00pm: End of programme.
The book is available at: https://epigrambookshop.sg/products/the-years-of-forgetting. E-books are available at: https://farisbooks.com/book/832/The-Years-of-Forgetting.
Organiser of The Years of Forgetting: A Book reading & Panel Discussion
YAKIN (Youth, Adult survivors & Kin In Need) is a not-for-profit which helps child victims and adult survivors of child sexual abuse. Our website is www.yakin.org.
Our Executive Director, Eirliani Abdul Rahman, co-founded YAKIN with Assoc Prof Daniel Fung, Chairman, Medical Board of the Singapore Institute of Mental Health. Our book on true accounts by survivors of child sexual abuse "Survivors: Breaking the Silence on Child Sexual Abuse" was published by Marshall Cavendish in 2017. It is now in its third print run. 
Eirliani edited Nobel Peace Prize laureate Kailash Satyarthi's book Will for Children, a collection of essays on child labour, published in 2016. She also contributed a case study to the medical textbook Essentials of Global Health, co-edited by Babulal Sethia, Past President and Global Health Lead of the Royal Society of Medicine, published by Elsevier in London in 2018. The book won first prize under the Public Health category in the 2019 British Medical Association book awards.
Eirliani sits on Twitter's Trust & Safety Council and is a Fellow of the London-based Royal Society for the Encouragement of Arts, Manufactures and Commerce. A graduate of the London School of Economics and Warwick University, Eirliani was a recipient of the British Council Pathfinder and University of Warwick Singapore scholarships.