Description
# # # # # # # # # # # # # # # A T T E N T I O N # # # # # # # # # # # # # # #
ALL SEATS ARE NOW SOLD OUT!
We are sorry to inform you that there are no longer seats available for this event. Due to the number of inquiries made after the tickets sold out, we would like to open up more seats but are unable to do so. The venue can only hold a maximum of 50 seats.
We will notify everyone if any tickets are released back to us, otherwise be on the lookout for our next TOT Hawaii event in spring.
# # # # # # # # # # # # # # # A T T E N T I O N # # # # # # # # # # # # # # #
Join us at Henry Louis (near 99 Ranch) for the first ever
Theology on Tap event in Hawaii!
* * * * * * * * * * * * * * * * * * 21 and over ONLY * * * * * * * * * * * * * * * * * *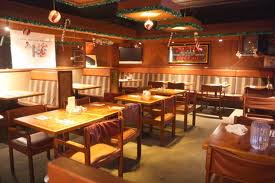 We are proud to present this popular young adult event to the islands and hope that you can help us make it a success. For anyone who not sure about what Theology on Tap is... it's a place where young adults can gather in a comfortable and casual place and really 'talk story' about their faith and journeys in life. Lead by a guest speaker and engaged in small group discussions, young adults are able to share a glass and share their stories.
Tickets are going for $10 each which gets you a Henry Louis buffet dinner with select re-fillable soft drinks. This does include Henry Louis famous ribs, which are absolutely massive. They will also have a fully stocked bar available as well for you to purchase drinks at and karaoke to follow the presentation and discussion.
---
St. Paul tells St. Timothy in his second letter to him that "All scripture, inspired of God, is profitable to teach, to reprove, to correct, to instruct in justice: That the man of God may be perfect, furnished to every good work." (2 Timothy 3:16-17) During this wonderful 'Year of Faith' let's discuss how to effectively read, understand, and use the Word of God in our personal faith lives, as well as in catechetical and evangelistic contexts.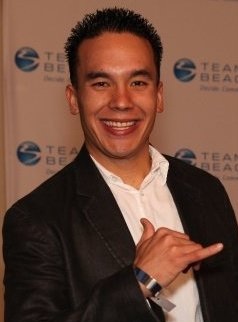 "Aloha! My name is Dallas Carter. I am a husband, father of 3, small business owner, Catholic Apologist, and a facilitator in theology for the Diocese of Honolulu Office of Religious Education. I have my degree in Theology from Franciscan University in Steubenville and my Master's from Chaminade University in Honolulu. My mission is to provide lectures, bible studies, and reflections on Catholicism which are 100% faithful to the perennial Teaching and Tradition of the Church."