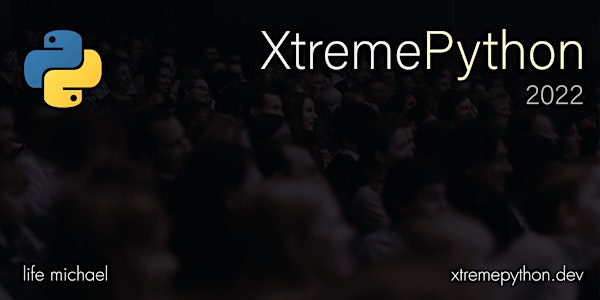 The XtremePython Online Conference 2022
XtremePython is an online conference that focuses on the Python programming language! You can find more info at https://xtremepython.dev.
Refund Policy
Contact the organizer to request a refund.
About this event
The XtremePython online conference is organized by developers for developers! It includes multiple small sessions (30min each). The timetable was carefully planned in order to allow developers from all over the world to take part. The focus of this conference is the Python programming language (especially advanced and new topics). This conference is not for software developers that don't have background in Python programming. More information at https://xtremepython.dev.
Buying the Premium Ticket will also provide access to the moodle based online learning platform we developed for this conference.