The X-Race: Global Adventure Race For Change (August 1st, 2015)

Saturday, August 1, 2015 from 3:00 PM to 6:00 PM (EDT)
Event Details
The X-Race is a global adventure race for change, designed for fun seekers of all ages and skill levels! Teams from around the world will all be competing against each other at exactly the same time!  Travel by any means available throughout your community to complete wild challenges that will test your physical strength, mental skill, and ability to have fun.
Submit your pictures and video along the way to our Race HQ via the X-Race mobile app and get each challenge verified in real-time! Socialize with teams from around the world within the app before and after the race and make some new friends or friendly rivals.
Each X-Race will focus on a global issue to "X-Out".  This inaugural event on August 1st will race to X-Out Childhood Cancer by partnering with St Jude Childrens Research Hospital and Alex's Lemonade Stand. Your registration will help fund a large donation to these two charities. Together we can impact the world while having fun, getting fit, and experiencing our communities in a unique way!
Top teams will win cash prizes, swag from numerous sponsors such as KIND Bar, and your team picture featured on the race website! 
FYI...

* 2 to 10 racers allowed on a team. If you have a group with more than 10 racers contact our team for a group discount.
* There is no age limit for racers. Any racers under the age of 18 need to be on a team with a responsible adult age 18 or older. Anyone who you expect to be an active participant in the race challenges should be officially registered. Any none registered persons accompanying your team during the race is done at your own discretion. 
* Please be aware that registration closes 48 hours before the start of the race. This enables racers to get properly briefed on the race format and familiar with the mobile app before the start of the race. Be sure you and all of your teammates are completely registered before registration closes.
* The X-Race is a high-tech race, and teams will be required to submit pictures and/or video via the race mobile app on race day.  Make sure someone on your team has an Apple or Android device with these capabilties before registering. 

For more info about the race and answers to Frequently Asked Questions check out www.TheX-Race.com
To register for the race please follow these steps: 
1. If no one on your team has registered yet click "Create A Team", or if someone has already registered or created your team click "Join A Team" and search for your team name. 
2. The registration options will then pull up. Select the number of racers you'd like to register from the list of registration types (Standard Entry or Super Hero Entry) then click the green Order Now button.  
3. You will then be taken to a page to fill in racer details and complete the registration process.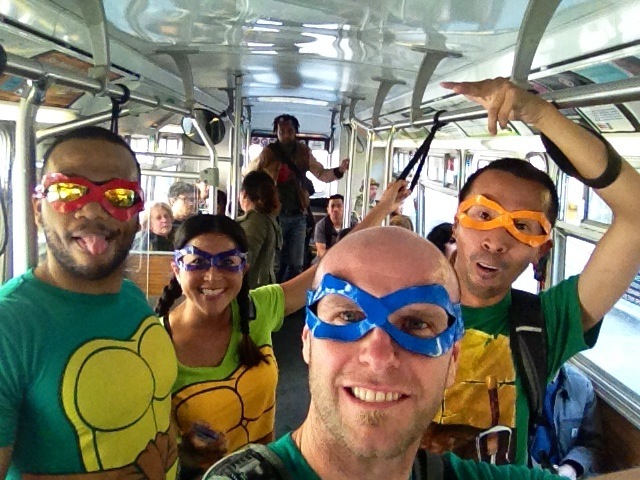 Pricing (register early since space may be limited)
Standard Entry
$20/person
* Includes race entry, a donation to the designated race charities, and a chance to win money/prizes. 
Super Hero Entry
$30/person
* Includes race entry, custom race decal, additional donation to the designated race charities, a secret race clue the week of the race, and a chance to win money/prizes. 
When & Where

United States

Your Location


Saturday, August 1, 2015 from 3:00 PM to 6:00 PM (EDT)
Add to my calendar
Organizer
Xperience Adventures Specializes In Unique Experiences For The Adventurous Soul.