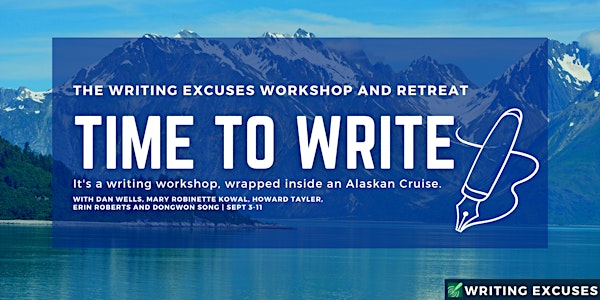 The Writing Excuses Writing Workshop and Retreat 2023
The 2023 Writing Excuses Writing Workshop and Retreat is Sept. 3rd -11th on Royal Caribbean's Quantum of the Seas sailing to Alaska
Date and time
September 3 · 4pm - September 11 · 10:30am PDT
Location
2001 W Garfield St 2001 West Garfield Street Seattle, WA 98119
Refund Policy
Contact the organizer to request a refund.
About this event
7 days 18 hours

Mobile eTicket
The 2023 Writing Excuses Workshop and Retreat will be held from September 3rd through September 11th on Royal Caribbean's Quantum of the Seas.
It's a cruise ship. On the ocean. In Alaska. And it comes with great food, fun shipboard activities, adventurous excursions, and writerly minds to keep you company.
This year's cruise will be hosted by Mary Robinette Kowal, Dan Wells, Howard Tayler, DongWon Song, Erin Roberts, and guest instructors Mahtab Narsimhan and Fonda Lee.
The base price covers a eight-day event, including seminars, writing exercises, small group breakout sessions, and writing time, one night at a hotel, a seven-day Alaskan cruise with meals and lodging(double or single occupancy depending on ticket selection), and round trip bus transfer from hotel to ship & ship to SEA airport. The conference begins on land on the evening of the 3rd at our hotel in Seattle WA, before transferring to the cruise ship and continuing for a week at sea.
Relaxation, learning, and writing . . . the perfect combination!
Health Considerations: WXR requires all attendees and families to be fully vaccinated. Any potential waivers would be considered on a case-by-case basis.
ITINERARY
This voyage sails out of Seattle and will visit Icy Strait Point, Skagway, Endicott Arm, Dawes Glacier, Juneau, and Victoria.
September 3rd - Seattle: Evening orientation at hotel & additional programming to be announced
September 4th - Seattle: Boarding & Departure
September 5th - At Sea
September 6th - Icy Strait Point, Alaska
September 7th - Skagway, Alaska
September 8th - Morning: Endicott Arm & Dawes Glacier Afternoon: Juneau, Alaska
September 9th - At Sea
September 10th - Victoria, British Columbia
September 11th - Seattle
SEMINARS
Each seminar is designed for writers who are interested in leveling up their skill set. They often include writing exercises and always offer Q&A time with the instructor.
Topics will be finalized closer to the event, but previous WXR seminars have included:
Why Story Structure?
The Nesting Tension Model
Hands-on Story Lab
The Agent's Guide
Characterization through Dialogue
Diagnosing Story Problems
Description, Language, and Writing Inclusive Fiction
Fine-tuning the Funny: a Toolbox for Writing Humor
How to Start Strong: The Principles and Practice of a Great Beginning
Structuring Life to Support Creativity
FAMILY SEMINARS
Because balancing family and fiction is often difficult, we may include optional classes and/or social events specifically for family members of writers.
BEYOND SEMINARS
Participants will also be able to sign up for a limited number of breakout sessions or one-on-one sessions with individual instructors. There is no additional charge for these, but because of the size of the event, we may not be able to accommodate everyone with their first choice.
These breakout sessions include:
Critique groups: Members will submit novel or short story excerpts up to 3000 words for critique by the group as well as one of the instructors. (Please note that this means you are committing to critique the stories of the other group members.)
Unlocking Sessions: These small group sessions are places to brainstorm with a group about your writing project or process. Unlocking sessions in the past have included discussions on everything from how to make time to write to the intricacies of a specific magic system.
Lightning Readings: Writers will gain experience doing public readings by sharing a few minutes of their work with the WXR group.
"Office Hours": Each morning, select instructors are available for individual drop-in sessions to cover those questions that come up mid-cruise.
INSTRUCTORS
Our instructors bring a range of genres and experiences to the seminars and will also participate in critique sessions, unlocking sessions, office hours, and social time with the participants.
In addition to these instructors, there will be multiple career pros on the WXR team sharing their expertise outside of the official seminars. They will be announced as we get closer to our sail date.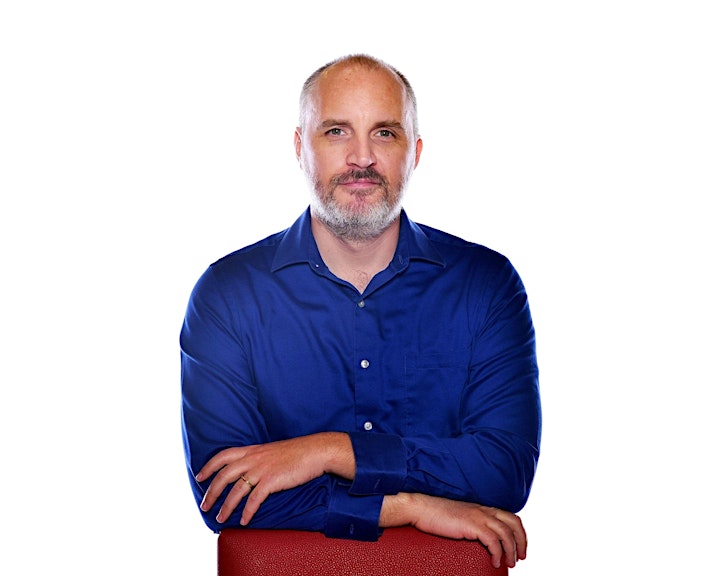 New York Times bestselling author Dan Wells is best known for his horror series I Am Not a Serial Killer, of which the first book is now an award-winning movie. His most recent work is The Zero Chronicles, an audible-only best-selling middle grade science fiction series. His other novels include The Hollow City, Extreme Makeover, and two science-fiction series: Partials and Mirador. He co-hosts the Hugo-winning podcast Writing Excuses, which has expanded to include its own writing conference, WXR. He has written for television and the stage, writes short fiction and game fiction, edited the anthology Altered Perceptions, and is a professional gamemaster for online RPGs. He has recently joined Dragonsteel Entertainment as Vice-President of Narrative, co-writing with Brandon Sanderson and guiding the future of the Cosmere. Dan lives in northern Utah with his wife, 6 children, and more than 450 board games. Visit his website here.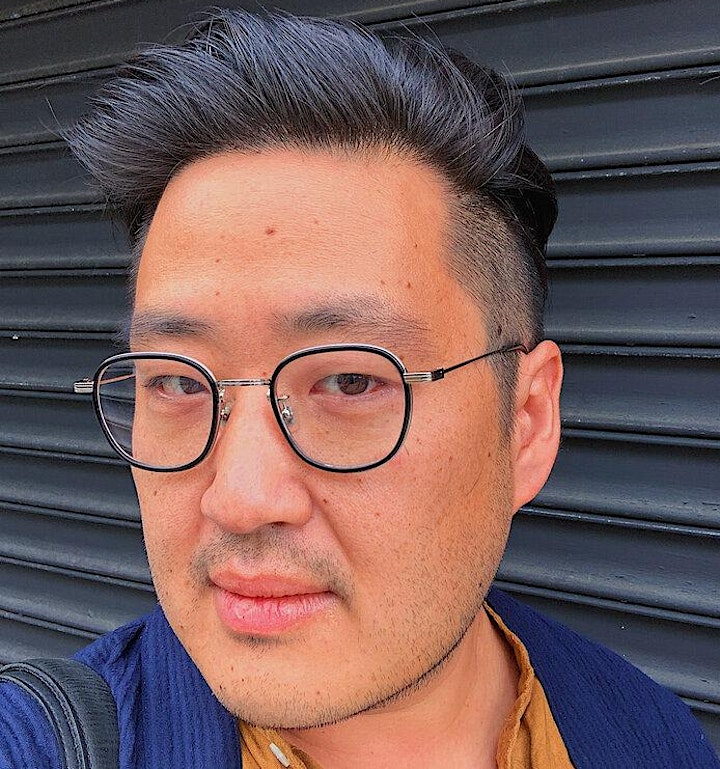 DongWon Song is an agent at Howard Morhaim Literary Agency representing science fiction and fantasy for adults, young adult, and middle grade readers as well as select non-fiction. They were formerly an editor at Orbit, a product manager for an ebook startup, and taught at institutions including Portland State University and New York University. DongWon is Korean-American, trans, and nonbinary and uses they/them pronouns. Visit their website here.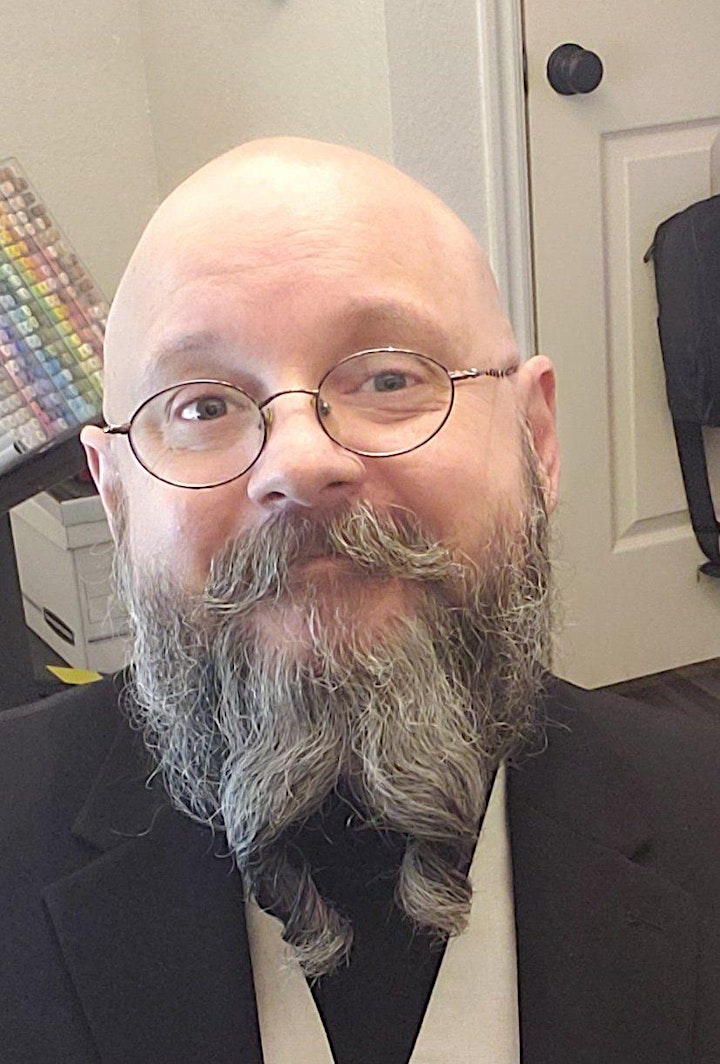 Howard Tayler is the writer and illustrator behind Schlock Mercenary, the Hugo-nominated science fiction comic strip. He also co-hosts the Hugo and Parsec award-winning "Writing Excuses" podcast, a weekly 'cast for genre-fiction writers, with Mary Robinette Kowal, Dan Wells, Erin Roberts, and DongWon Song. He also collaborated with Mary Robinette, Dan Wells, and Brandon Sanderson to create the Shadows Beneath anthology.
Howard has written tie-in fiction for Privateer Press, and horror for the Space Eldritch anthologies as well as the Planet Mercenary RPG. Planet Mercenary is set in the universe of the Schlock Mercenary comic. You can find the comic online at schlockmercenary.com His current projects include X-treme Dungeon Mastery Second Edition and the Shafters Shifters series of novellas. Visit his website here.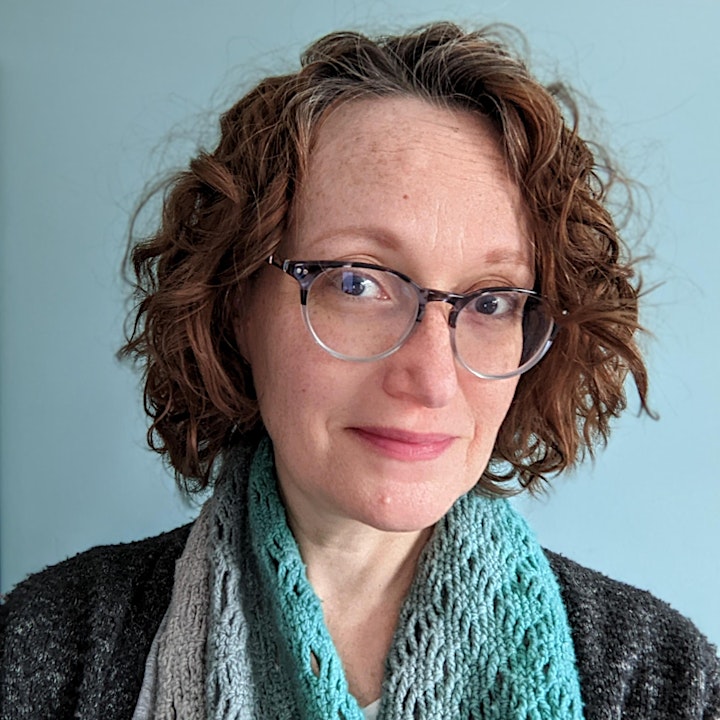 Mary Robinette Kowal is the author of The Spare Man, The Lady Astronaut series, The Glamourist Histories series, Ghost Talkers, Molly on the Moon, and numerous short stories. She's a member of the award-winning podcast Writing Excuses and has received the Astounding Award for Best New Writer, four Hugo awards, the RT Reviews award for Best Fantasy Novel, the Nebula, and Locus awards. Her stories have appeared in Strange Horizons, Asimov's, several Year's Best anthologies and her collections Word Puppets and Scenting the Dark and Other Stories.
Calculating Stars is one of only eighteen novels to win the Hugo, Nebula and Locus awards in a single year. As a professional puppeteer and voice actor (SAG/AFTRA), Mary Robinette has performed for LazyTown (CBS), the Center for Puppetry Arts, Jim Henson Pictures, and founded Other Hand Productions. Her designs have garnered two UNIMA-USA Citations of Excellence, the highest award an American puppeteer can achieve. As an audiobook narrator, she records fiction for authors such as Seanan McGuire, Cory Doctorow and John Scalzi.
Mary Robinette lives in Nashville with her husband Rob and over a dozen manual typewriters.
Visit her website here.
Erin Roberts is a speculative fiction writer who tells stories across formats. Her short fiction has appeared or is forthcoming in publications including Asimov's Science Fiction, Clarkesworld, Sunday Morning Transport, and The Dark, and has been selected for three Year's Best collections; she has published interactive fiction in Strange Horizons and Sub-Q Magazine; and her game writing appears in D&D adventure books Dragonlance: Shadow of the Dragon Queen and Journeys Through The Radiant Citadel (D&D), Hunter: The Reckoning Fifth Edition, Paizo books including Pathfinder: Lost Omens Travel Guide and Starfinder Interstellar Species, and Zombies, Run! Erin is a graduate of the Odyssey Writers Workshop, earned an MFA from the Stonecoast program at the University of Southern Maine, and is currently a Provost's Early Career Fellow at The University of Texas at Austin.
Visit her website here.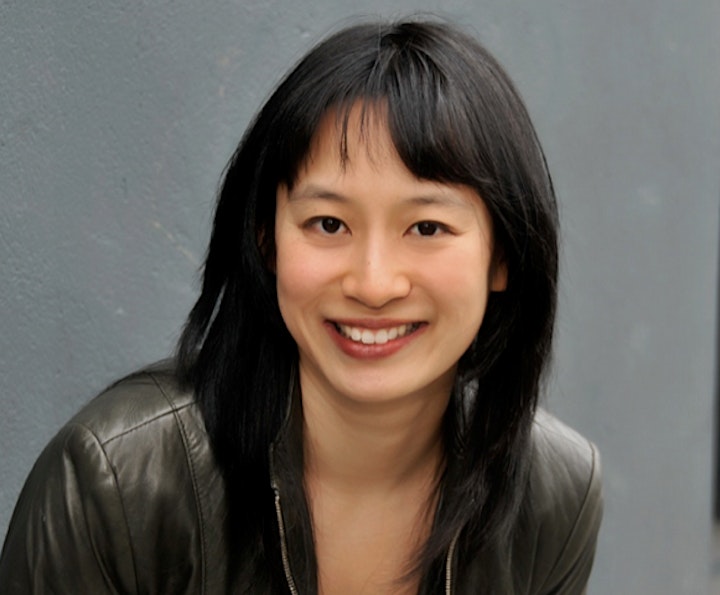 Fonda Lee is the author of the epic fantasy Green Bone Saga, beginning with Jade City, continuing in Jade War, and concluding in Jade Legacy. She is also the author of the science fiction novels Zeroboxer, Exo and Cross Fire, and two novellas, the Green Bone Saga prequel The Jade Setter of Janloon, and the upcoming Untethered Sky.
Fonda is a winner of the World Fantasy Award, the Locus Award, and a four-time winner of the Aurora Award (Canada's national science fiction and fantasy award), as well as a multiple finalist for the Hugo Award, the Nebula Award, and the Oregon Book Award. Her novels have garnered multiple starred reviews and appeared on Best of Year lists from NPR, Barnes & Noble, Syfy Wire, and others. Jade City has been translated in a dozen languages, named to TIME Magazine's Top 100 Fantasy Books of All Time, and optioned for television development.
She has also written acclaimed short fiction and been an instructor at writing workshops including Viable Paradise and Clarion West. Fonda is a former corporate strategist and black belt martial artist who loves action movies and Eggs Benedict. Born and raised in Canada, she currently resides in the Pacific Northwest.
Visit her website here.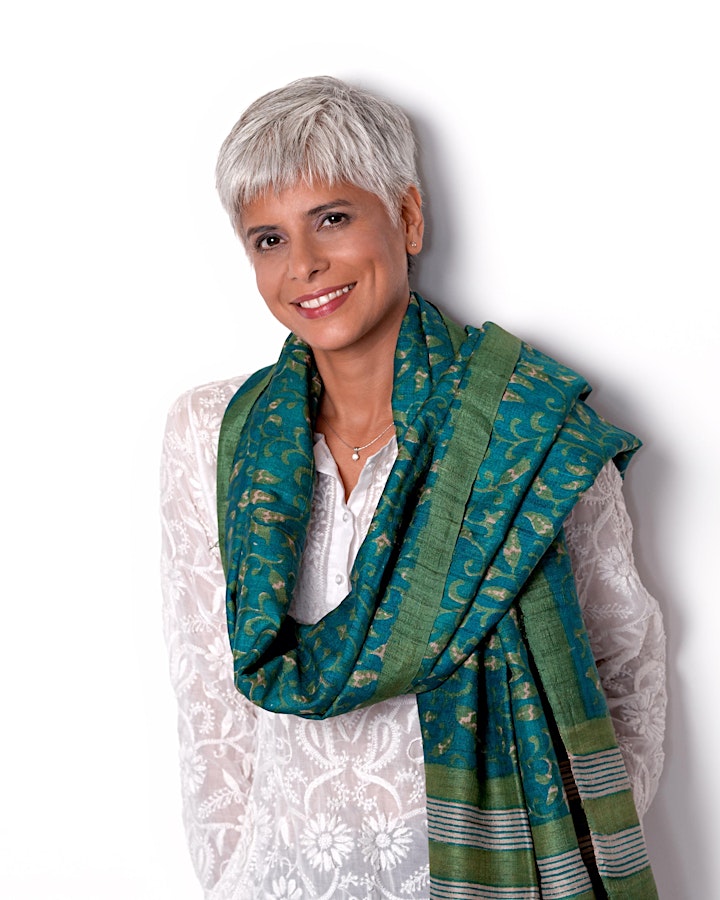 Mahtab Narsimhan: Mahtab's name, in Persian, means moonlight. She has had four careers in her lifetime. Writing is her fifth and favourite. She has worked in the hotel, credit card, and recruitment industries.
While training to be a general manager of a hotel, she made beds, cleaned bathrooms, and served meals at restaurants. Once, during kitchen training, she peeled and chopped a twenty kilogram (44 lbs) bag of onions in a day, and cried throughout!
When she first started as a recruiter in the IT industry, Mahtab thought SOAP was the stuff for washing up, and ORACLE was the kind lady from the Matrix movies who handed out freshly-baked cookies along with dire prophecies. She's come a long way since then and now helps her husband run a successful IT business.
Mahtab Narsimhan is an award-winning author of numerous books in the fantasy, horror, mystery, and contemporary genres that have received critical acclaim. Many of her books have been shortlisted for prestigious awards in Canada, and The Third Eye won the Silver Birch Fiction Award in 2009. She is inspired by the desire to make sense of the world through stories and is deeply committed to representing diversity in her books. Please visit www.mahtabnarsimhan.com for more information and connect with her via Twitter @MahtabNarsimhan
Visit her website here.
ATTENDANCE REQUIREMENTS
All Writing Excuses seminar attendees must be 18 years of age or older. Children from the ages of 12 to 17 may attend if accompanied by a parent or legal guardian.
Children aged 11 and under are welcome aboard ship, but cannot attend the Writing Excuses seminars. Child care and age-appropriate curriculum is available through Royal Caribbean's Adventure Ocean® youth program.
All attendees, attendee guests, and accompanied minors must have a valid passport and be fully vaccinated. Getting onto the ship? You need a passport, and you may need to bring proof of vaccination.
COVID POLICY
Writing Excuses will require proof of vaccination for all attendees and staff. In addition, we will require all attendees and staff to take a Covid antigen test with a negative result within 1 day of boarding the ship; we do not need to see your test result, but you will be required to confirm that you have taken the antigen test, that it was not expired, and that your result was negative. Furthermore, we are requiring masking in the conference room and may require masking in other spaces.
Writing Excuses acknowledges that we cannot negate all risks associated with in-person group events. However, these are the steps we will take to mitigate that risk
We will require proof of full vaccination status for all attendees and staff. We are aligning our definition of "fully vaccinated" with the CDC's definition at [https://www.cdc.gov/coronavirus/2019-ncov/vaccines/faq.html]
We will require all attendees and staff to take a Covid antigen test on September 2nd or 3rd and receive a negative result.
Royal Caribbean may require proof of vaccination status to board the ship. We do not need to see your vaccination card or negative Covid test result, but you will be required to confirm that you are fully vaccinated, and that you took the antigen test on September 2nd or 3rd, that the test was not expired, and that your result was negative.
We will require our attendees and staff to wear KN94, KN95, or equivalent masks in the conference rooms of the hotel and cruise ship at all times (unless actively instructing at the front of the class, for accessibility purposes), and we will continue to be "mask-positive" in all our communications.
We will provide KN95 masks to all attendees at no charge.
We may require masking in additional spaces.
We will make hand sanitizer and antimicrobial wipes available to attendees.
We will provide a clear plan of action for anyone who begins showing symptoms, or who tests positive.
All classes will be recorded, and will be made available to those who fall ill, as well as to those who are healthy. Accessibility practices like these are good for everyone!
We will continue to develop our plans based on current conditions, CDC guidelines, and Royal Caribbean requirements.
People who have questions or concerns are invited to reach out to contact@writingexcusesretreat.com for further information.
TICKET TYPES & FAMILY RATES
Please read through the following ticket options carefully so you can make sure you are selecting the option in checkout that will give you the best experience on the cruise!
WRITER: If you wish to attend the seminars, workshops, and breakout sessions, then you must select a ticket with the writer tag on it.
FAMILY: There's plenty to do on the cruise ship besides attending seminars. Significant others, friends, or family members of any age may join us on the cruise at a discounted rate. During checkout, you can look for the tickets with the end label of "Family" to select this ticket option. Family attendees may not attend Writer seminars. Make sure that you and your family member purchase the same type of room ticket.
Interior Virtual Stateroom: An interior cabin with a virtual window showing what the ship is passing on the outside.
Oceanview Stateroom: An exterior cabin with a porthole to look outside the ship.*
Balcony Stateroom: An exterior cabin with a balcony facing the outside of the ship.
Pictures of each room type are at the end of the event page.
The lodging is available for double occupancy or single occupancy. If you choose double occupancy, the price is per person in the room and you will have a roommate of your choice or one assigned to you. If you choose single occupancy, you will have your own room (if a family member is attending then you should choose a double occupancy ticket as you will be sharing a room with your family member).
Each ticket comes with one internet package. This means you can connect one device to the internet at a time (you can switch between devices).
*Oceanview cabins are located on Deck 3 of the ship. This is the same deck as the casino, which allows smoking. While the cabins themselves are smoke-free, this may be a consideration to individuals with smell sensitivities, allergies, or asthma.
HOTEL & BUS
HOTEL: Included in your base ticket is one night at the hotel in Seattle, WA for the night before the Cruise (on September 3rd). We will be doing orientation on the evening of the third, plus extra programming.
BUS TRANSFER: Also included is a roundtrip transfer round trip transfer from the hotel to the ship dock and back to airport (SEA).
ADDITIONAL HOTEL NIGHT ADD-ON
For those of you who wish to spend both Saturday and Sunday night in Seattle (we are hosting a land-based excursion on Sunday), there will be an option to buy an additional night stay at the hotel for the night of September 2nd. This will also include breakfast for Sunday morning and WiFi at the hotel.
The hotel is available for double occupancy or single occupancy. If you choose double occupancy, the price is per person in the room and you will have a roommate of your choice or one assigned to you. If you choose single occupancy, you will have your own room. If you are buying for two people at once then you must purchase two double-occupancy hotel add-ons.
LAND BASED EXCURSION ADD-ON
Join us for a Seattle-based excursion on September 3rd to Seattle's iconic Space Needle and the neighboring MoPOP (Museum of Pop Culture), with permanent exhibits on science-fiction, fantasy, and horror.
Your excursion ticket includes a Space Needle ticket, a MoPOP ticket, and bus transfers from and to the above hotel.
If you are attending this excursion, we highly recommend you arrive on September 2nd.
(to attend this excursion you must be an attendee on the cruise)
HARASSMENT POLICY
Writing Excuses is dedicated to providing a harassment-free conference experience for everyone, regardless of gender, gender identity and expression, sexual orientation, disability, physical appearance, body size, race, age or religion. We do not tolerate harassment of conference participants in any form. Conference participants violating these rules may be sanctioned or expelled from the conference without a refund at the discretion of the conference organizers.
Harassment includes offensive verbal comments related to gender, gender identity and expression, sexual orientation, disability, physical appearance, body size, race, age, religion, sexual images in public spaces, deliberate intimidation, stalking, following, harassing photography or recording, sustained disruption of talks or other events, inappropriate physical contact, and unwelcome sexual attention. Participants asked to stop any harassing behavior are expected to comply immediately.
Instructors, staff, volunteers, and family members are also subject to the anti-harassment policy.
If a participant engages in harassing behavior, the conference organizers may take any action they deem appropriate, including warning the offender or expulsion from the conference with no refund. If you are being harassed, notice that someone else is being harassed, or have any other concerns, please contact any member of conference staff immediately.
Conference staff will be happy to help participants contact ship security, provide escorts, or otherwise assist those experiencing harassment to feel safe for the duration of the conference. We value your attendance.
We expect participants to follow these rules at all conference venues and conference-related social events.
ACCESSIBILITY
The access policy of Writing Excuses follows the Social Model of Disability. This regards barriers to the full participation of disabled people as the fault of society (and more immediately we as the organizers), not the 'fault' of the person with a disability. We further reject any negative value placed on a person because of their disability, or indeed on their disability. Disability isn't good or bad, it just is. Please respect our disabled members by engaging in neither negative stereotyping (eg 'If I was you I'd kill myself' or 'I'd rather be dead than in a wheelchair) nor pity ("I'll pray for you to be cured') - many disabled people do not want to be cured and regard their disability as a fundamental part of their identity.
Additionally, please note that person-first language ("person with disability") is not the universally preferred form of address for disabled people. Many prefer the Social Model and 'disabled person'. Please treat the appropriate form of address for disabled people as you would treat preferred pronoun usage, by asking for their preferred form of address and using it.
We picked Royal Caribbean because their ships are designed to accommodate all of our guests, including people with mobility, hearing, and visual disabilities. When you fill out the registration form, please let the WX staff know about any accommodations you require as there is limited availability on board ship.
REFUND POLICY
Note: Refunds do not include Eventbrite fees. Refund dates are based on Royal Caribbean payment deadlines.
Until May 30th - 100% refund
May 31st to June 14th - 75% refund
June 15th to June 28th - 50% refund
June 29th to July 28th - 25% refund
After July 28th - no refund
Have more questions? Our FAQ will be up shortly. Until then, you can also message us at contact@writingexcusesretreat.com.
SCHOLARSHIPS
This year, as always, we are offering scholarships: two for Bear Lake and four for the Alaskan cruise. Half of the scholarships for each event will be awarded to those in financial need, and half will be awarded to writers of color. Both categories have introduced us to some incredible writers in the past, and we can't wait to see who we get to meet this year.
Information, entry rules, and the link to the application are available on the Writing Excuses website HERE.
Virtual Interior Stateroom-Stateroom Features
All staterooms and suites come complete with private bathroom, vanity area, hair-dryer, closed-circuit TV, radio and phone.
High-definition screen that spans nearly floor to ceiling, providing real-time views of the ocean and destinations. Bedroom area with two twin beds that convert to Royal King, sitting area with sofa, and full bathroom. Stateroom: 166 sq. ft.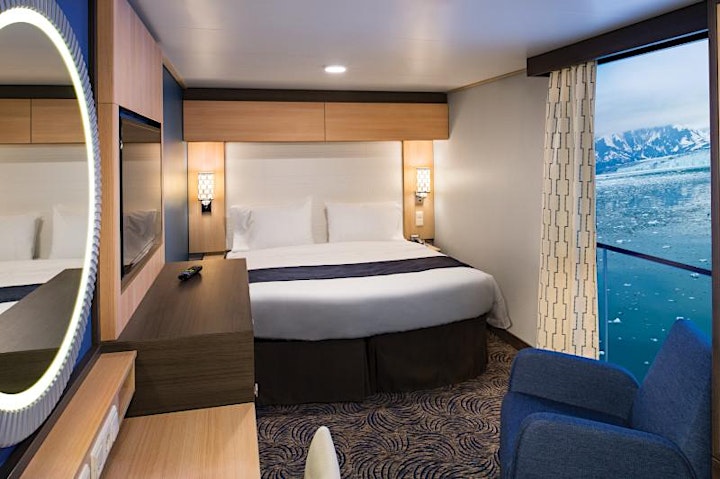 Ocean View - Stateroom Features
All staterooms and suites come complete with private bathroom, vanity area, hair-dryer, closed-circuit TV, radio and phone.
Two twin beds that convert to Royal King, sitting area with sofa, and full bathroom. Stateroom: 182 sq. ft.
PLEASE NOTE: Oceanview staterooms are located on Deck 3. This is on the same deck as the casino, which allows smoking. Cabins are smoke-free, but if you have sensitivities or allergies to tobacco, this may be a consideration when you are selecting your ticket type.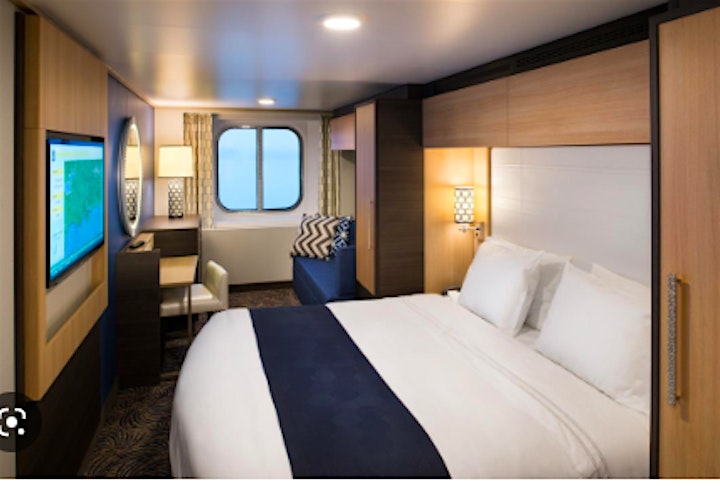 Balcony - Stateroom Features
All staterooms and suites come complete with private bathroom, vanity area, hair-dryer, closed-circuit TV, radio and phone.
Two twin beds that convert to Royal King, sitting area with sofa, full bathroom and private balcony. Stateroom: 198 sq. ft. Balcony: 55 sq. ft.