The Writing Excuses Masterclass and Retreat 2021
The 2021 Writing Excuses Masterclass and Retreat on Sep 19-27th on Royal Caribbean's Independence of the Seas
When and where
Location
Independence of the Seas Houston Marriott South 9100 Gulf Fwy Houston, TX 77017
Refund Policy
Contact the organizer to request a refund.
About this event
***Edit June 16: We are all sold out at the moment, but often have people drop out. Please use the "Contact Organizer" button at the bottom to ask to be put on the waiting list, or email writingexcusesevents@gmail.com!***
The 2021 Writing Excuses Masterclass and Retreat will be held from September 19 through September 27th on Royal Caribbean's Independence of the Seas cruise ship.
The masterclass will be a smaller event than our typical cruises, and the beginning of a new event structure for 2022: multiple smaller events, each with a deep focus on a particular aspect of the writing craft. This new format has been in the works for a while, and this year, as the US begins its recovery from the pandemic, seems like the perfect opportunity to start. For those who prefer our large-group experiences, don't worry--we will be having a large cruise in fall 2022. Stay tuned for more!
This September, we're thrilled to have Dan Wells leading a masterclass focused on plot and structure. He'll teach a class on each non-port day, with each class building on the previous ones in a curriculum far more detailed and advanced than we've ever been able to offer before. Mary Robinette Kowal and DongWon Song will host breakout sessions, office hours, and other group social events.
In keeping with the masterclass format, the cruise will be capped at 42 total students. While the WXR cruise experience will include classes, breakouts, office hours, dinners, game nights, and socializing, there will be no pre-cruise hotel programming and no family-specific programming. We're also asking that all students and their guests be fully vaccinated. We're excited to bring together a smaller group a la the earliest years of the Writing Excuses Retreats and kick off this new format aboard a ship that many of us know and love.
The base price for WXR 2021 covers the eight-day cruise, including all classes, writing exercises, small-group breakout sessions, one-on-one office hours, and writing time. This includes double-occupancy lodging and meals aboard ship and a cruise to three different Caribbean destinations. While we will not have pre-conference programming, an optional hotel stay is available for those who would like to arrive the evening before the cruise and transfer to the cruise with the WXR group.
Sea, Ship, and Writing... what more do you want?
ITINERARY
September 18 - Houston, Texas - Optional pre-cruise hotel night
September 19 - Galveston, TX - Arrival to the ship, boarding, masterclass, and writing time
September 20 - At Sea - Masterclass and writing time
September 21 - Cozumel, Mexico
September 22 - Puerto Costa Maya, Mexico
September 23 - Roatan, Honduras
September 24 - Belize City, Belize
September 25 - At Sea - Masterclass, lightning readings, and writing time
September 26 - At Sea - Masterclass, writing time, and farewell party
September 27 - Return to port in Galveston and depart
CLASSES & ACTIVITIES
The Masterclass: Dan Wells' masterclass on plot & structure will include 5 teaching sessions that include lecture, writing exercises, and time for Q&A. Dan will also be available throughout the cruise for one-on-one office hours and at dinner for more informal conversation and connection.
Breakout Sessions: Participants will be able to sign up for a limited number of breakout sessions, critique groups, or one-on-one discussions with our support instructors Mary Robinette Kowal and DongWon Song. There is no additional charge for these, but we may not be able to accommodate everyone with their first choice. The breakout sessions typically include:
6-member critique groups: Members will submit novel or short-story excerpts up to 3000 words for critique by the group as well as one of the instructors. (Please note that this means you are committing to critique the stories of the other group members.)
Unlocking sessions: These small group sessions are places to brainstorm with a group about your writing project or process. Unlocking sessions in the past have included discussion on everything from how to make time to write to the intricacies of a specific magic system.
"Office Hours": Each morning, instructors are available for individual drop-in sessions to cover those questions that come up mid-cruise. This is excellent for some one on one time with the instructors!
Family Programming: No specific family programming will be offered during the 2021 Masterclass cruise, but family members are welcome to join the group and are invited to all social activities outside of the lectures and breakout sessions.
INSTRUCTORS
Our instructors cover a range of genres and experiences. In addition to lectures, each instructor will also participate in critique sessions, office hours, and social time with the participants.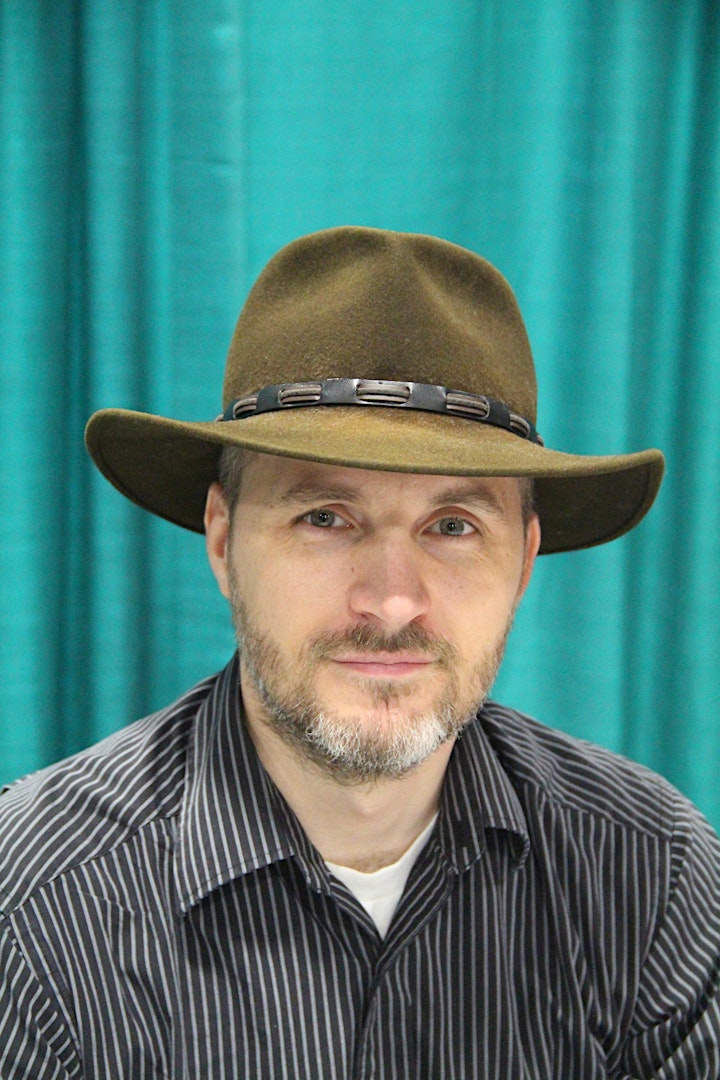 Dan Wells is the New York Times bestselling author of the post-apocalyptic teen series PARTIALS, the middle grade ZERO CHRONICLES, the supernatural thriller series I AM NOT A SERIAL KILLER, and more. He cohosts the Hugo-winning podcast Writing Excuses, and edited the anthology ALTERED PERCEPTIONS to raise awareness of mental illness. Dan lives in Utah with his wife, 6 children, and more than 450 boardgames.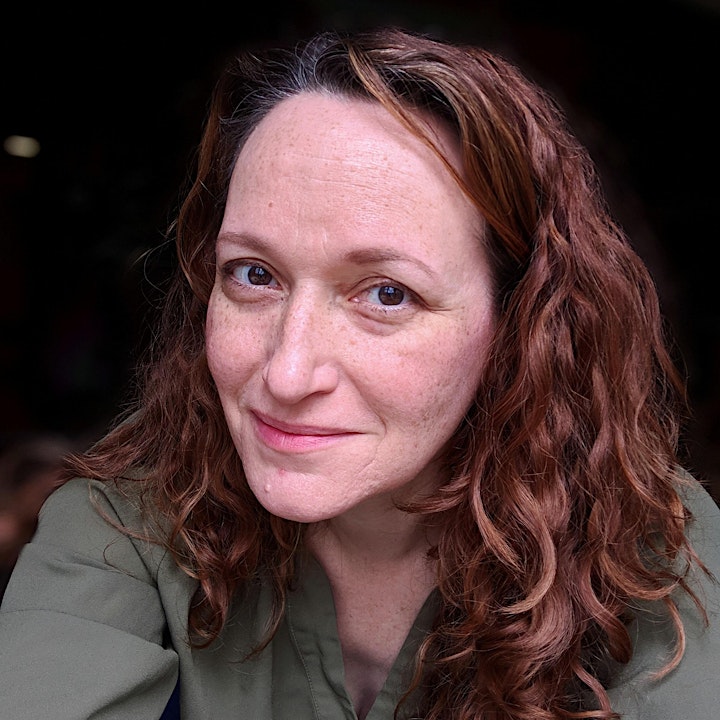 Mary Robinette Kowal is the author of The Glamourist Histories series, Ghost Talkers, and the Lady Astronaut series. She's the President of SFWA, part of the award-winning podcast Writing Excuses and has received the Astounding Award for Best New Writer, four Hugo awards, the Nebula and Locus awards. Her stories appear in Asimov's, Uncanny, and several Year's Best anthologies. Mary Robinette, a professional puppeteer, also performs as a voice actor (SAG/AFTRA), recording fiction for authors including Seanan McGuire, Cory Doctorow, and John Scalzi. She lives in Nashville with her husband Rob and over a dozen manual typewriters.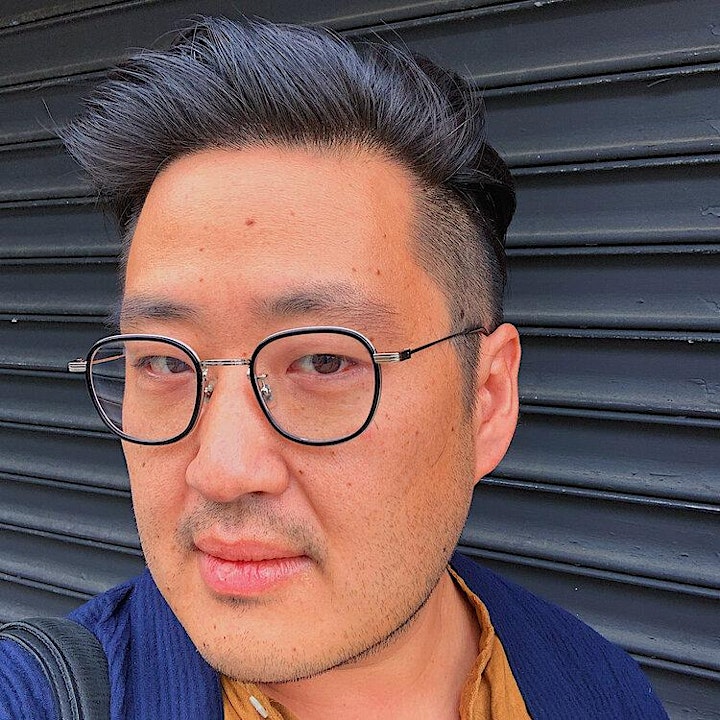 DongWon Song is an agent at Howard Morhaim Literary Agency representing science fiction and fantasy for adults, young adult, and middle grade readers as well as select non-fiction. They were formerly an editor at Orbit, a product manager for an ebook startup, and has taught at institutions including Portland State University and New York University.
HARASSMENT POLICY
Writing Excuses is dedicated to providing a harassment-free conference experience for everyone, regardless of gender, gender identity and expression, sexual orientation, disability, physical appearance, body size, race, age or religion. We do not tolerate harassment of conference participants in any form. Conference participants violating these rules may be sanctioned or expelled from the conference without a refund at the discretion of the conference organizers.
Harassment includes offensive verbal comments related to gender, gender identity and expression, sexual orientation, disability, physical appearance, body size, race, age, religion, sexual images in public spaces, deliberate intimidation, stalking, following, harassing photography or recording, sustained disruption of talks or other events, inappropriate physical contact, and unwelcome sexual attention. Participants asked to stop any harassing behavior are expected to comply immediately.
Instructors, staff, volunteers, and family members are also subject to the anti-harassment policy.
If a participant engages in harassing behavior, the conference organizers may take any action they deem appropriate, including warning the offender or expulsion from the conference with no refund. If you are being harassed, notice that someone else is being harassed, or have any other concerns, please contact any member of conference staff immediately.
Conference staff will be happy to help participants contact ship security, provide escorts, or otherwise assist those experiencing harassment to feel safe for the duration of the conference. We value your attendance.
We expect participants to follow these rules at all conference venues and conference-related social vents.
ATTENDANCE REQUIREMENTS
All Writing Excuses seminar attendees must be 18 years of age or older. Children from the ages of 12 to 17 may attend if accompanied by a parent or legal guardian. All participants must be vaccinated - at this time, this limits participation to people age 12 and over.
All attendees, attendee guests, and accompanied minors must also have a valid passport. Getting onto the ship? You need a passport!
All participants in WXR 2021 must be fully vaccinated at the time they arrive on the ship, with their final vaccination shot having been completed by Sep 5, two weeks before embarkation.
FAMILY RATES
There are plenty of things to do on the cruise ship besides attending the Writing Excuses Masterclass and Retreat. If you'd like to bring a significant other or family member above 11 years old, there are discounted tickets available. And if the family member is between the ages of 12 and 17, and has an interest in writing, they can pay that reduced price and still attend the seminars with you. If you want to bring more than three family members, we'll put you in touch with Lisa Harding, our cruise manager, who can help you with pricing and any other arrangements.
A quick note: If you are registering for yourself and a non-writer family member, that is two separate tickets. Your ticket should be the normal cost, and your family member should get the matching "Family Rate" berth.
ACCESSIBILITY
The access policy of Writing Excuses follows the Social Model of Disability. This regards barriers to the full participation of disabled people as the fault of society (and more immediately we as the organizers), not the 'fault' of the person with a disability. We further reject any negative value placed on a person because of their disability, or indeed on their disability. Disability isn't good or bad, it just is. Please respect our disabled members by engaging in neither negative stereotyping (eg 'If I was you I'd kill myself' or 'I'd rather be dead than in a wheelchair) nor false pity ("I'll pray for you to be cured') - many disabled people do not want to be cured and regard their disability is a fundamental part of their identity.
Additionally, please note that person-first language ("person with disability") is not the universally preferred form of address for disabled people. Many prefer the Social Model and 'disabled person'. Please treat the appropriate form of address for disabled people as you would treat preferred pronoun usage, by asking for their preferred form of address and using it.
We picked Royal Caribbean because their ships are designed to accommodate all of our guests, including people with mobility, hearing, and visual disabilities. Read more about the accommodations that are available on Royal Caribbean. In addition, when you fill out the registration form, please let the WX staff know about any accommodations you require.
REFUND POLICY
Full refund until June 22nd (we are waving our usual refund fee because of Covid-19)
50% refund until July 7th
25% refund until July 21th
No refunds after August 20th
Instructors subject to change
FAQ
Q: What does "double-occupancy" mean?
A: It means that the price is for half of a room. You'll have a roommate. This can be a friend that you arrange to room with ahead of time, it can be a family member, or it can be another Writing Excuses attendee. If you don't have a roommate, we will have an opportunity to match together before the cruise.
Q: Can I get a private room?
A: Yes, choose the appropriate Add-on at checkout.
Q. What if I don't have a passport yet?
A. All guests must have a valid passport to cruise. If you do not have one yet but are ordering one, you may put "Passport on order" in the passport field. By doing so, you acknowledge that it is your responsibility to acquire a passport before cruising and that you cannot board the ship without one. Writing Excuses is in no way responsible if your passport does not arrive before cruise time.
Q. What if I'm not vaccinated yet?
A. All participants in WXR 2021 must be fully vaccinated at the time they arrive on the ship, with their final vaccination shot having been completed two weeks prior to embarkation. If you book the cruise in the hopes of being vaccinated and then are not, standard refund and cancellation dates apply. If the final refund date has passed, you will not be able to be refunded.
Q. What will the cruise be like this year? What kind of requirements will the ship have for on-board COVID-related safety?
A. While final COVID regulations for Royal Caribbean have not yet been released, the current guidance from the CDC for cruise ships is that vaccinated passengers can go without masks in their cabins and in outdoor areas (including outdoor dining) throughout the ship - we expect that vaccinated passengers will be able to do additional activities onboard the ship without a mask by the time of sailing in line with the recently updated CDC guidance. As full protocols become available, we will send them to all registered guests.
Royal Caribbean has been doing a lot of work to help everyone be as safe as possible - you can read more about the safety and health protocols at the Healthy Sail Center here.
Q. What does the optional hotel include?
A. When you include the hotel add-on in your ticket purchase, we'll include you in our hotel block at the Houston Marriott for the night of Sep 18th. This will include a double-occupancy room (you'll have a roommate), breakfast the next morning, and the transfer from the hotel to the ship.
Q. Which airport should I fly into?
A. If you opt for the optional pre-cruise hotel night, Houston Hobby Airport is the closest to our hotel, while George Bush Intercontinental Airport (IAH) is a 30-40 min cab ride away. Please keep that in mind as you book your flights.
There are Add-ons available for transfer to the ship from the airport, but your flight must come in by noon Central on Sep 19 2021, and depart Houston no earlier than 1pm on Sep 27th.
Q. When I'm booking my flight, when should I arrive and depart?
A: All flights should arrive in Houston by Noon Central on Sep 19, 2021, and depart Houston no earlier than 1pm on Sep 27th. Once you have your flight information, please send it to Lisa Harding, our cruise director: Lisa@seaconferences.com
Q: Can young children attend?
A: WXR's policy is for attendees to be vaccinated. Since children aged 11 and younger cannot currently be vaccinated for COVID-19, they will not be able to attend this year's Masterclass and Retreat. We apologize for the inconvenience.
Q: What level of writing expertise should I have attained prior to attending?
A: "Level of expertise" is far less important than your desire to improve. While this is a masterclass, the lectures are structured to be accessible and useful for new writers with a passion for learning, and to be challenging and rewarding for seasoned professionals looking for refinement, or additional perspectives.
Q. Will you have a scholarship again this year?
A. Yes and no - we are thrilled to welcome our scholarship winners from our canceled 2020 cruise with us in 2021. We will offer new scholarships for our cruise in 2022 - look for further announcements and details in the months to come.
Q: How big is the ship?
A: The Independence of the Seas holds over 4000 guests, of which we'll be a small percentage. The Writing Excuses Retreat has its own dedicated spaces, ours alone 24 hours a day, for classes, writing time, impromptu discussions, or other activities (like, say, games with Dan). We'll also have our own area of the dining room, and the guests will rotate tables each night to sit with different instructors. While the ship is large, it will be similar to being at a convention in a very nice hotel. You'll know your people, you'll know where to find them, and you'll have places to hide from all the scary non-writer people.
Q: How big is the event?
A: This year, we are capping students at 42. As mentioned above, the instructors will be hosting different attendees at dinner each night and participating in other activities in order to make ourselves accessible to each and every one of the attendees.
Q. Are there any additional fees?
A: The price of your cruise includes:
The Writing Excuses workshops and seminars (For workshop attendees. Instructor availability subject to change)
WiFi
Ship accommodations
Ocean transportation
Gratuities
Most meals onboard (To be clear, it is possible to have all of your meals in venues that are covered.)
Some beverages onboard
Most entertainment onboard
The following services are not included in the cruise price:
Dining in Specialty Restaurants such as Portofino
Dining in Johnny Rockets (Where applicable)
Spa and Salon services
Golf Simulator
Gambling (Including Bingo)
Art Auction
Any purchases made in the gift shops onboard
Shore excursions
Photographs
Video Arcade
Medical Services
Transfers (Unless guest has purchased an air/sea package)
Laundry and Dry Cleaning Services
Ship to Shore Telephone calls
Alcoholic Beverages
Non-Alcoholic Beverages (excluding water, lemonade and iced tea)