The Writer Unboxed Un-Conference
When and where
Location
Hawthorne Hotel 18 Washington Square W Salem, MA 01970
Description
The Writer Unboxed Un-Conference is unique.
Part symposium. Part networking affair. Part workshop. Part retreat.
Unlike other conferences, our hybrid event will not focus on the business of writing; there will be zero (zip, nada) sessions on finding agents or writing query letters or building platform. Instead, our focus will be exclusively on the things WU'ers crave most:
drilled-down, interactive conversations on craft topics led by trusted WU contributors, including craft gurus Donald Maass and Lisa Cron, and bestselling authors Brunonia Barry and Meg Rosoff

mind-stretching sessions to help you understand yourself better as a writer

time to interact with peers and group leaders in and outside of sessions, because everyone knows that the best part of a conference happens when the conversation begins

time to write
In other words, we're going to lean on our strengths, the qualities that have made Writer Unboxed such a strong site and community. We're going to empower you. But this time, we're going to empower you in person—or as Porter Anderson would say, "IRL."
Tell me more.
Our sessions will be centered around the theme "Rock, Paper, Scissors."
SCISSORS sessions are all about the craft, with topics that go a level deeper than the norm. For example, you might join a session entitled "developing the roots of your story by tapping into your personal history."
ROCK sessions are focused on developing a writer's inner strength. For example, you may join a session on "wringing the most out of critique while preserving your self-esteem." Or you may join a "book therapy" session, where you and other writers will discuss trouble spots in your stories—or even your process—and offer one another suggestions and support.
PAPER sessions provide you with time to write. Some of these sessions may involve quiet group writing in the mornings ("morning coffee"), while others provide writing prompts and group sharing. Evenings may find you in the WU green room for story sharing ("bedtime stories")—a great experience for those who want practice with public speaking or simply to gauge the ability of their story to keep an audience awake.
Why now?
We've talked about putting together a live event for a few years, but the holler-cry of the community has grown deafening, in the very best of ways. It's time. And it's going to be a blast.
When and where?

The Writer Unboxed Un-Conference will kick off on Monday, November 3rd in Salem, Massachusetts, and span the week, culminating in a full-day workshop by Donald Maass on Friday, November 7th, and a cocktail party hosted by the Salem Literary Festival. Sessions will take place in The House of the Seven Gables Visitors Center, the Hawthorne Hotel's Library and Ballroom, and--for those who want to write--space in one of the oldest membership libraries in the country, The Salem Athenaeum.
What follows is a rough look at the schedule.
Monday: check-in between noon and 5 p.m. (EST), followed by an orientation dinner in the ballroom at the Hawthorne Hotel at ~6 p.m. Don't worry about showing up early and having nothing to do. We'll plan some ice-breaker activities for the afternoon, or if you'd rather you can always plug in and start writing.

Tuesday-Thursday:
"Rock, Paper, Scissors" sessions; just like the game, you can choose what you'd like to focus on throughout your day

one-on-one meet-ups and small-group lunches between mentors and attendees
We highly encourage attendees to stay through Saturday and register for the Salem Literary Festival's fiction event, filled with panels on both the craft and business of fiction, and intended for both writers and readers. Though tickets are not yet available for the Salem Literary Festival, discounts will be offered to WU event attendees.
Extras
Registration will include a tour through The House of the Seven Gables, built in 1667 and inspiration for Nathaniel Hawthorne's novel of the same name. The tour will also include a look at Hawthorne's birth home.
Intimate and Affordable
As this is our first time out of this particular gate, and because we want to preserve a certain intimacy with this event, we're capping attendance at ~100 attendees. If this event is a success, we'll consider doing it again and possibly doing it bigger. Early support, though, will mean a lot. That's why we're attaching an early-bird price tag we think is pretty sweet:
$499
Early registration ends on June 30th, after which costs will increase to $599/registrant for any remaining spots.
Registration will close once we've reached 100 registered attendees.
FAQs
What are my transport/parking options getting to the event?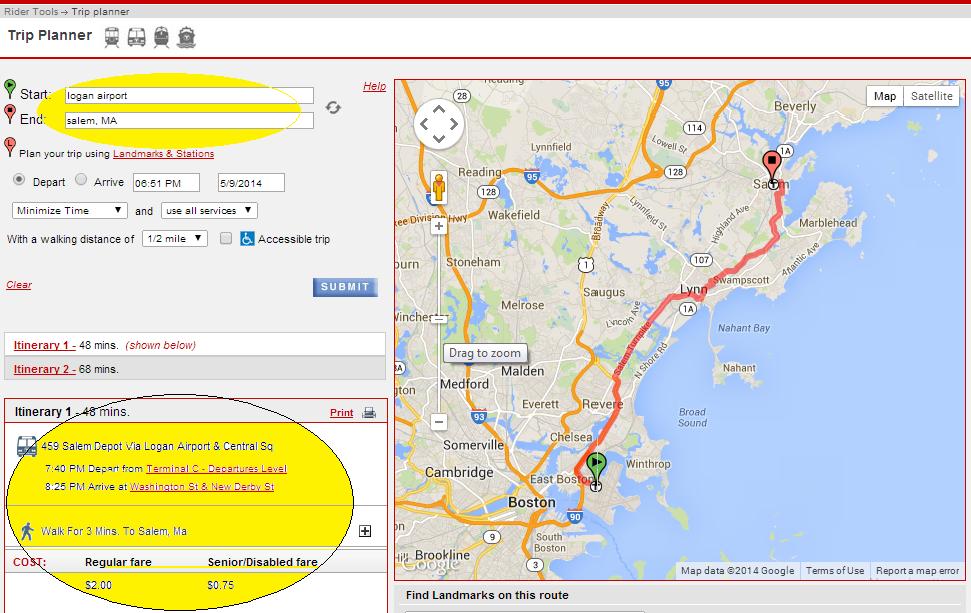 Transportation arrangements are outside the scope of this event, however we're happy to provide you with information.
For those flying into Logan Airport (BOS), there are several tried-and-true options for traveling to the hotel, including use of the Massachusetts Bay Transportation Authority and round-trip driving service to Salem.
There will be free parking at the Hawthorne Hotel for those traveling by car. Driving instructions from the airport (and other locations) are available on the hotel's website.
Another option may be to find others to travel and split fees with in the WU Un-Conference Facebook group, which you'll have access to upon registration.
Where should I stay?
While it isn't mandatory, we highly recommend that you stay at The Hawthorne Hotel, where much of the event will take place and where we have a block of rooms reserved. Discounted rates will apply for event-goers, with single rooms offered at $149/night and doubles at $169/night.
The Hawthorne Hotel includes complimentary Internet access via Wi-Fi for all guests.
Room-block code and additional information will be made available to you following registration.

One final note: That aforementioned Un-Conference Facebook group could be a good place for you to find a roommate, to help alleviate costs.
Are meals included in the event?
Two meals are included: the opening night dinner (Monday), which will have a cash bar, and lunch on Friday, during Donald Maass's workshop. Morning coffee service will also be made available to attendees.
Related tidbit: It's Restaurant Week in Salem, and we will be distributing discount tickets to help keep your costs low.
What's the dress code?
This isn't the conference that will require you to pack high heels or shoe polish. We want you to be comfortable! We're also going to ask you to walk a bit, as some of our sessions are in the Hawthorne Hotel and others are at The House of the Seven Gables Visitor's Center, which is about a ten minute walk from the hotel. Pack sneakers.
Possible exceptions to the yoga-pants-or-jeans-and-T-shirt rule: (1) We'll have dinner in the ballroom of the Hawthorne Hotel on Monday night, and (2) we'll be guests at a cocktail party hosted by the Salem Literary Festival on Friday. (3) If you'll be staying for the Salem Literary Festival on Saturday, pack accordingly.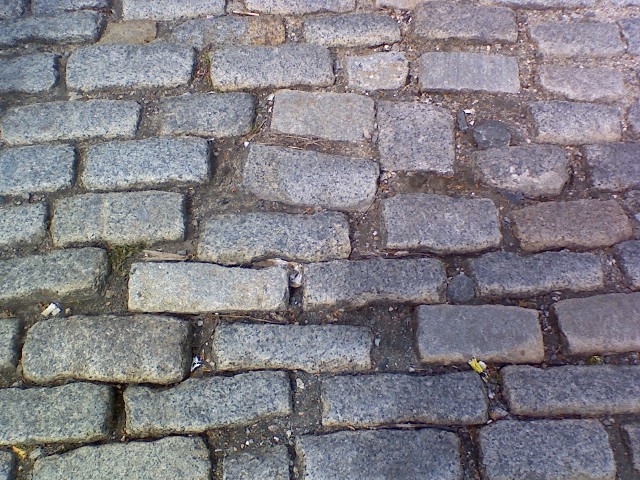 What should I bring to the event?
your laptop if you plan to write, and an extension cord just in case

your manuscript for work sessions and/or if you'd like to share excerpts with others

layers of clothing, in case of rain or cold, or even a warm snap; early November can be mercurial in the northeast

sneakers, for walking the cobbled streets of historic Salem

photo ID
Do I have to bring my printed ticket?
No, but bring photo ID. If you're gifting your ticket to someone else, please inform us ahead of time or your recipient will be turned away at the door.
Why are there fees associated with this event?
Eventbrite charges 2.5% of the price of the event + 99 cents per registration processed. They charge an additional 3% to process credit cards. We simply opted to pass along these fees rather than increase the cost of registration to reflect absorption of those fees. All of the details are available here on Eventbrite.
Is there a deposit?
Yes. Registration commits you to a nonrefundable deposit of $149 that will be applied toward your total fees.
Is there a refund policy?
Yes. Because we have contracts with the hotel regarding our catering needs, our refund policy closely follows theirs to us.
Following is the refund policy for those registering under the Early Bird price of $499. Please note that refunds do not include Eventbrite or credit card fees incurred at registration.
If you cancel on or before August 5th (91 days prior to the event), you will be refunded all but the $149 deposit, for a total refund of $350.

If you cancel from August 5th-September 3rd (61-90 days prior to the event), you will be refunded 50% of the total, equal to $249.50.

If you cancel from September 4th-October 3rd, you will be refunded 25% of the total, equal to $124.75

Cancellations after October 4th, within 30 days of the event, are not eligible for a refund.
For those registering under the Late Bird price of $599, the refund policy will be as follows. Again, refunds do not include Eventbrite of credit card fees incurred at registration.
If you cancel from August 5th-September 3rd (61-90 days prior to the event), you will be refunded 50% of the total, equal to $299.50.

If you cancel from September 4th-October 3rd, you will be refunded 25% of the total, equal to $149.75

Cancellations after October 4th, within 30 days of the event, are not eligible for a refund.
Where can I contact the organizer with any questions?
You can email our dedicated email account at writerunboxedunconference@gmail.com. Additionally, registrants will be invited to join a Facebook group for attendees, where you can discuss the event with others.

We hope you're able to join us for WU's first live event, the Un-Conference.

Until we see you, write on!