You're invited to the next Film Fatales social mixer!
About this event
Members of Film Fatales and alumni of The Writers Lab are invited to a private networking mixer for directors and writers of all marginalized genders.
Eager to meet creative collaborators? Excited to share details about your latest passion project? Missing the company of like-minded artists? We will begin with a group getting to know you exercise facilitated by Leah Meyerhoff, founder of Film Fatales, and Elizabeth Kaiden, co-founder of The Writers Lab before dividing up into smaller discussion circles for meaningful conversations based on a series of guided prompts. Co-hosted by Catherine Craig (Suspended Belief), Christine Hoang (Fly Girl)), Nichole Abshire (Imposter Impersonator) and Film Fatales members Saila Kariat (The Valley) and Julia Camara (In Transit).
We invite all participants to fill out this SKILL SHARE FORM in advance to build deeper connections. Responses will be shared during the mixer.
This private event for members of Film Fatales and TWL alumni will be a fully interactive session. Capacity is limited. The registration link will be shared the day of the event. See you soon!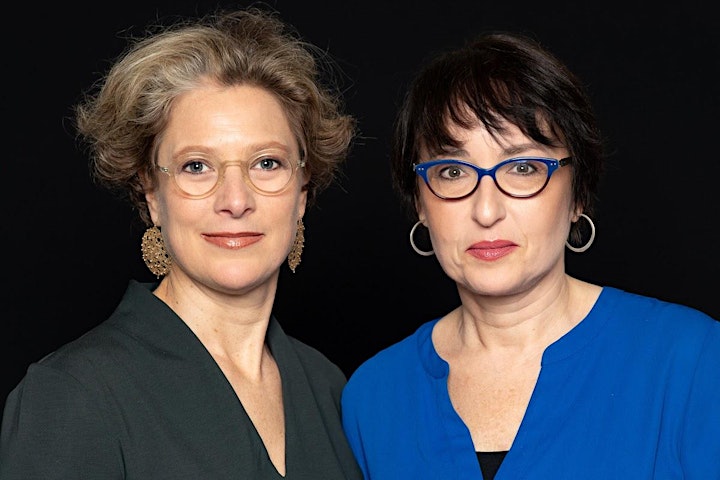 Elizabeth Kaiden is co-founder of The Writers Lab for women over 40 and a founding partner of Women in the Script Trade (WIST), both in partnership with Nitza Wilon. WIST does development work with exceptional women screenwriters individually, and ran script development labs for the Athena Film Festival in New York and Los Angeles. Elizabeth previously served as Head of Development for Tangerine Entertainment, an independent production company that produces films directed by women, and has mentored at Stowe Story Labs and for Screen Australia. A graduate of Princeton University and the Yale School of Drama, she has worked in theater administration, education and production and as a theater and film critic. Elizabeth lives in New York with her family.
Nitza Wilon co-founded The Writers Lab and is a founding partner of Women in the Script Trade (WIST), both with Elizabeth Kaiden. WIST produces TWL with NYWIFT, led script development labs in NY and LA for the Athena Film Festival, and provides individual support for exceptional women screenwriters. Prior to committing to script development for women, Nitza was an actor, journalist, and magazine and book editor. She earned her BA from the Annenberg School of Communications at UPenn. In addition to her work advocating for women in film, Nitza is a writer and voice actor. She lives in New York City with her family.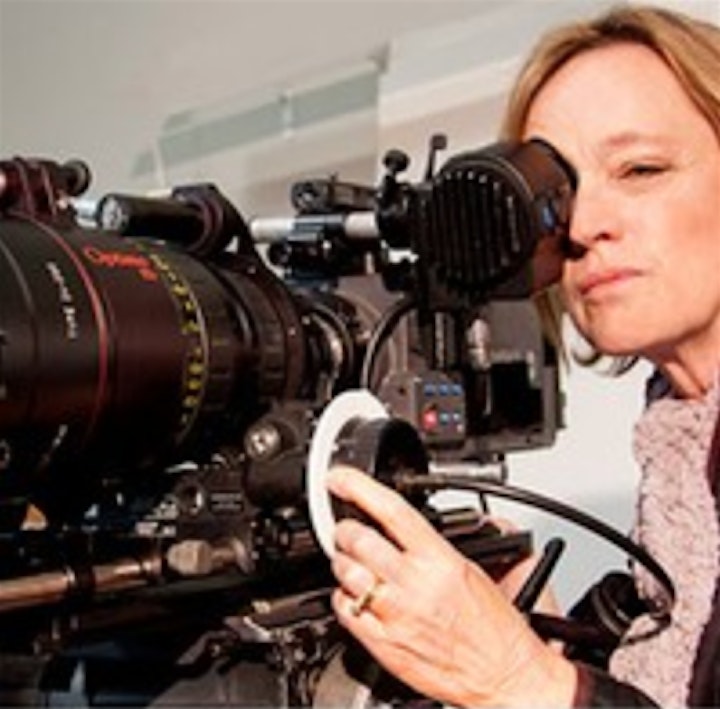 The first FX camerawoman hired by George Lucas's Industrial Light and Magic, Catherine Craig founded her own award-winning union and guild affiliated film company. Hired by Francis Ford Coppola as Archivist and Director of Domestic and World Wide Distribution, she established the archive, distribution, and preservation of his films by working closely with Universal, Sony, The Academy, Canal+, and Skywalker Sound. Catherine returned to ILM and used her skills as a fine artist to become one of the leading digital artists in the industry with credits on over 30 major motion pictures, including Pirates of the Caribbean; At World's End, Pirates of the Caribbean; Dead Man's Chest, Transformers, Harry Potter and the Goblet of Fire, The Lost World: Jurassic Park and The Mummy. Catherine studied directing at American Conservatory Theater, and script analysis with Jean Shelton (mentor of Judith Weston). She graduated from California College of the Arts. Catherine resides in the SF Bay Area and is married to film-maker Peter Daulton. Her production company OddFX is in development for her film, Suspended Belief.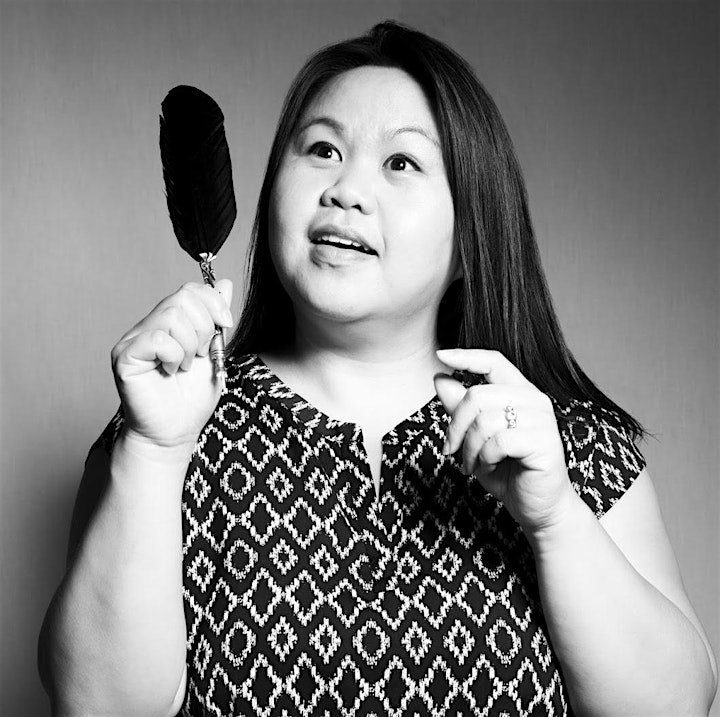 Christine Hoang is a Vietnamese American screenwriter and playwright born and raised in New Orleans, Louisiana and currently based in Austin, Texas. Her stories are centered on funny, messy, and complicated BIPOC characters in the American South. After her daughter turned five, she discovered playwriting. In December 2015, she wrote, produced, directed, and acted in her first play, People of Color Christmas: The White Elephant in the Room . Now, she has a portfolio of plays and screenplays that have received high acclaim. Her screenplay Fly Girl was a winner of The Writers Lab in 2020, and it is now in development with two female-forward production companies. She was chosen for the 2021 Kennedy Center Playwriting Intensive to further develop her New Orleans musical Romeo and Katarina, which was featured on PBS American Portrait. Her play A Girl Named Sue won the Austin Critics Table Award for Best New Play. In addition to writing, producing, and performing, Christine is also a mom, wife, and a full-time contracts and procurement attorney for the Teacher Retirement System of Texas.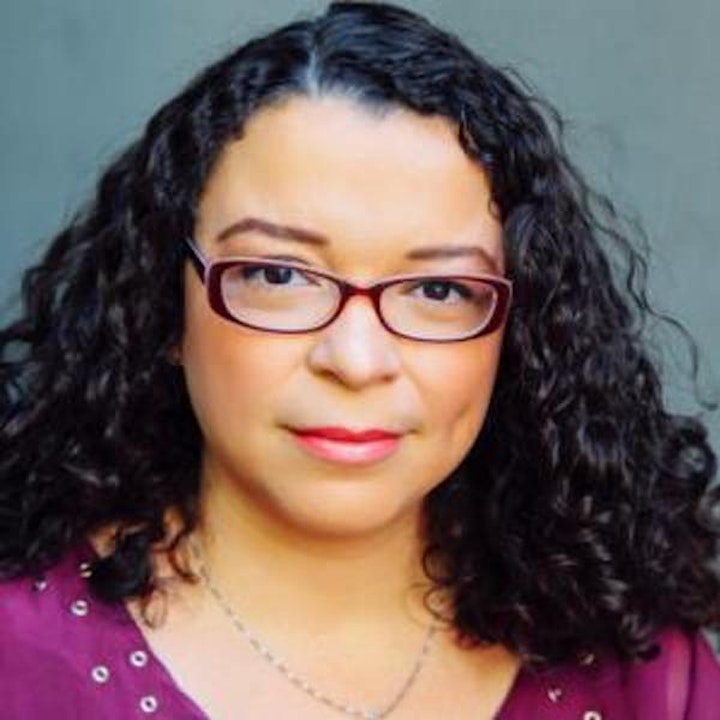 Julia Camara is a Brazilian writer/filmmaker. Born and raised in Sao Paulo, Brazil, she freelanced for years as a Portuguese translator for film and television subtitling. She has written and directed several award-winning short films including House Cleaning, Best Comedy Short at the New York International Independent Film Festival, and How to Get a Date, Best Short Short at the Broad Humor Film Festival. She wrote the sci-fi feature Area Q (starring Isaiah Washington), the road movie Open Road (starring Andy Garcia, Juliette Lewis and Camilla Belle), and the award-winning sci-fi found footage feature Occupants (starring Star Trek: Voyager's Robert Picardo). Occupants has screened at over 100 film festivals around the world and has won over 90 awards including "Best Sci-fi Feature" at Shriekfest Film Festival, "Best Screenplay" at Idyllwild International Festival of Cinema, Best Female Screenwriter at Glendale International Film Festival and a Telly Award for Writing. Julia's feature directorial debut is the experimental feature drama In Transit. The film won Best Experimental Film three times; at the Glendale International Film Festival, at the Top Indie Awards Film Festival and at the Culver City Film Festival. In Transit is currently available on Amazon Video.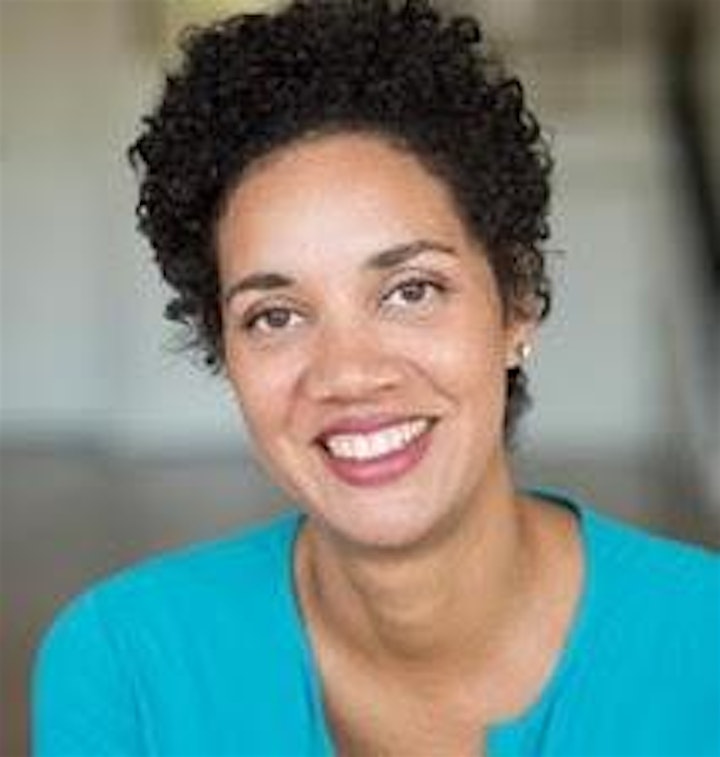 Nichole Abshire is fascinated by paradoxes and intersections and those are the thematic underpinnings of her work. She writes female-driven stories that explore identity development often through the lens of family dynamics. Nichole Abshire was a 2018 Academy Nicholl quarter-finalist and Austin Film Festival semi-finalist for her feature, Imposter Impersonator. She was a recipient of the New York Stage and Film Filmmakers Workshop and was selected for The Writers Lab supported by Oprah Winfrey, Meryl Streep, and Nicole Kidman.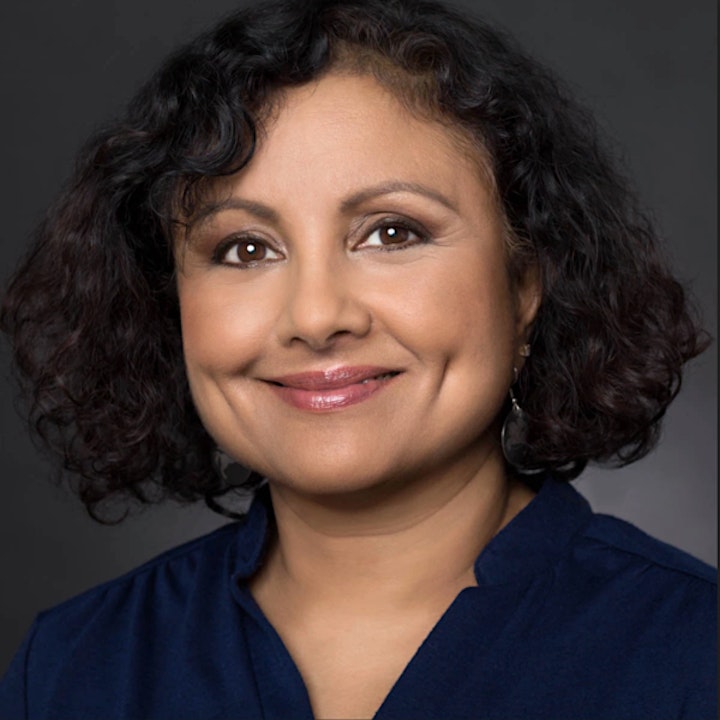 Saila Kariat is a filmmaker and entrepreneur with a lifelong interest in cinema and a diverse background. She is passionate about the art of film and its potential to influence people. After obtaining her Ph.D. in electrical engineering, Saila worked as a research staff member and a product engineering manager at IBM, and in a leading-edge start-up company as director of marketing. Becoming the mother of two girls prompted her to discontinue working for corporations and start a residential construction company. She pursued her education in film in parallel, obtaining a degree from San Jose State University. She wrote the screenplay for The Valley, her feature directorial debut, which tells the story of a successful entrepreneur in Silicon Valley who seeks answers after the suicide of his daughter. The Valley was in over twenty film festivals and won best feature film in five festivals. Saila has completed a three other feature screenplays, Gods and Demons, a drama about an idealistic doctor in South Africa who becomes involved with a nihilistic traveler who ends up in her clinic, Love in the Time of Corona, a romantic comedy about an unlikely pair who are forced to shelter in place during Corona and I Was Never Awake, a drama about a middle aged woman who is forced to confront her loneliness and alcoholism when her daughter goes away to college. Saila splits her time between the Los Altos, where her husband works and San Francisco.
Upon arrival at this private networking mixer you will be placed in a waiting room until the event begins. Plan to log in a few minutes early to check your tech to make sure you don't miss anything. Please mute your audio and adjust the lighting in your space so other participants can see your face.
We are committed to creating a safe space where filmmakers can gather and support one another. Please conduct yourself as if you were at an in-person professional networking event. Be respectful to other participants. Do not screenshot, record, or take notes without consent. Avoid assuming people's needs, gender identities, and/or backgrounds. Creating an inclusive space requires acknowledging existing power dynamics. If you are from a dominant or privileged identity please practice making space, through listening, unseating yourself, and passing the mic. If you are from a historically marginalized group, please practice taking up space, sharing your ideas, and raising your voice.
Please contact us with any questions. Thanks for joining us!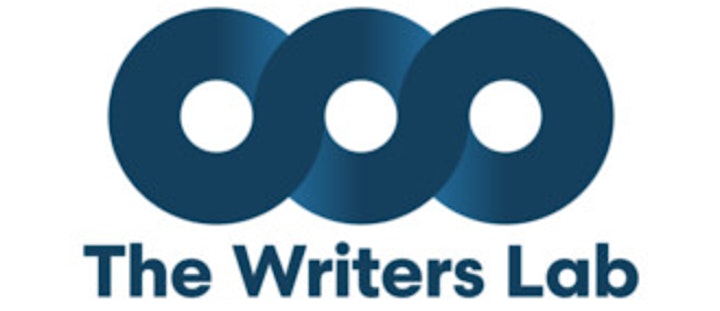 The Writers Lab is the only program in the world devoted exclusively to script development for women-identifying writers over 40. Our programs nurture the voices of women in their prime whose stories have not been told. At our labs, writers work intensively on their features and pilots with the support of established film professionals.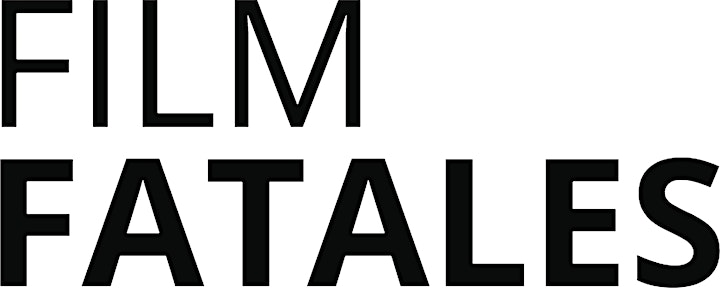 Film Fatales is a non profit arts organization which advocates for parity in the film industry and supports an inclusive community of over a thousand feature film and television directors of all marginalized genders. We raise the visibility of marginalized directors and expand the talent pool for decision makers looking to work with underrepresented voices.
FREQUENTLY ASKED QUESTIONS:
Who is participating?
This private mixer for Directors and Writers is for current members of Film Fatales and alumni of The Writers Lab
Will this be recorded?
This session will not be recorded to create a safer space for active participation.
Will I need to turn my camera on?
Yes, everyone is invited to be on screen for the breakout sessions.
Is the mixer kid friendly?
Yes, we strive to create a safe safe for parents in all capacities.
When will I receive the link to join?
You will receive the registration link to join the Zoom call the day of the event. Thanks!
Film Fatales organizes panel discussions, educational workshops and networking mixers focused on amplifying underrepresented voices in the film industry. Capacity is limited. Your participation constitutes your consent to being photographed during the event and to Film Fatales sharing those photos with the world. You will also receive email updates from Film Fatales and can unsubscribe at any time. Please contact us if you require an accessible accommodation.
Organizer of The Write Stuff
Film Fatales is a 501(c)3 non profit which advocates for parity in the film industry and supports an inclusive community of over a thousand women and non-binary feature film and television directors nationwide.  Film Fatales raises the visibility of marginalized directors and increases the talent pool for industry organizations, programmers and production companies looking to work with more underrepresented voices. By expanding the landscape of storytelling, Film Fatales continues to bring exciting new films to the screen.