The World's Most Effective Business Transformation Training for Business Ow...
Sales Have Ended
Registrations are closed
Sorry, sales for this event is completed. We however have another Academy starting soon. Send and email to alexbaba@actioncoach to be notified of the time for the next event. Thank you.
Event Information
Location
Rutyono Serviced Offices
SPDC 1, Ground Floor, Kandi Close, Off Aminu Kano Crescent
Adjacent to Hotel De Horizon, Near EMAB Plaza
Wuse II, Abuja 234
Nigeria
Sales Have Ended
Registrations are closed
Sorry, sales for this event is completed. We however have another Academy starting soon. Send and email to alexbaba@actioncoach to be notified of the time for the next event. Thank you.
Description
The World's Most Effective Business
Transformation Course for Business Owners Serious About Increasing Their Profits by 50% - 250% Within the Next 12 Months
Starting Dates: Sept. 13th, 2017

Are you a business owner frustrated with the performance of your business but don't yet know how to make that change or take that next step?
Are you are just starting out and want to succeed massively in 2017 despite the economic outlook?
Do you currently make over N3-10m in annual turnover and have at least 1 employee in your business?
Can you afford to make a small investment in Time and Money to grow your business profitably
Then this is the most important and exciting message you could ever read.
The truth is... regardless of recession, "the economy", or even the stiffest, biggest, most cut throat competition... virtually any business can actually thrive not only survive in any area or location, if they understand and implement the world's most effective and proven strategies in Marketing, Sales, Finance, Operations and Team.
This a bold claim, but it's one we stand behind 100% - in fact, as you'll see in a moment, I am not only going to share with you everything you need to know to make this happen, but I'm also going to guarantee it. Before I get into that... let me first tell you whom this message is NOT for. It's NOT for you if you're seeking overnight success and riches with no work. Many courses promise you that, but none of them deliver, because it's not possible. It's NOT for you if you're ambiguous about business success. Here's what I mean by 'ambiguous'; the reason that 90% of businesses struggle is that their owners dabble in the subject of business success. They think they want to be successful but they don't have that determined focus required to take things to the next level. This programme is about 'MASTERY'. Dabblers should not apply.
"Alex is exceptional in his field, giving excellent advice on coaching to really add value to your business. If you would like more free time with more profit then you need to talk to Alex, he can give you the quality of life that all business owners are striving towards but a lot will never fully achieve. His personal qualities extend through his business, caring, passionate, and professional to the highest level
and I would not hesitate to recommend him to my biggest and best client."
- Mitaire Igugu, Fashion Designer
It's NOT for you unless you're serious about increasing your profits by 50% - 250%. The mass of business owners will be perfectly content if 2017 is the same or slightly better than last year. This programme is not for the mass of business owners. It's for high achievers. Every minute we spend together will be focused on giving you the 50% to 250% profit increases that we've helped hundreds of business owners like you achieve (see their comments throughout this message) Exactly how long it takes depends on many things, but don't be surprised if, by this time next year, you have dramatically exceeded my somewhat conservative predictions. We know from experience - when it happens, it happens fast.
If you're still with me then it tells me you're serious about enjoying extraordinary success in your business - in which case, I strongly urge you to read the rest of this message very, very carefully and then take action at the end.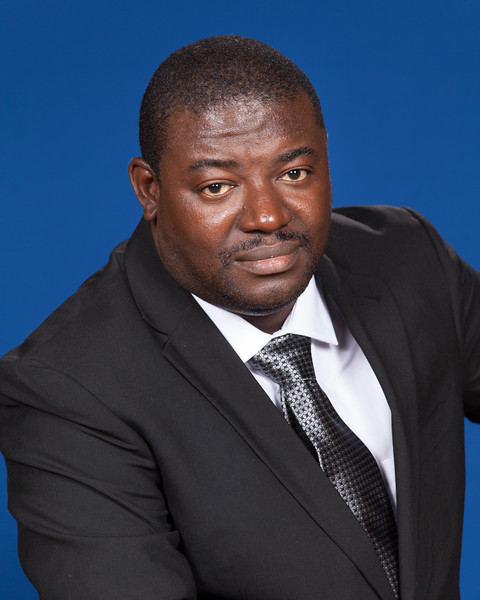 Alex Baba
ActionCOACH Business Coach
What is ACTIONCLUB
The ActionCOACH Nigeria Business Academy, also called ActionCLUB is a business education programme that encompasses seven 3 hour sessions run every two weeks that lead you through the key components of running a business and 3 quarterly sessions for developing quarterly (90 day) growth plans
During each 3 1/2 hour workshop we will cover everything you need to know on that particular subject, complete with examples and step by step instructions for you to implement and profit from in your business.
The full participation to the end of this programme will enable you to master building a company for high growth including Time Management, Team Building, Marketing, Internet Marketing, Sales and Entrepreneurial Success. Your competitors won't know what hit them.
Each company can have two places as part of their membership as we recognize that for many companies there are several key decision makers who have responsibility for driving the business forward.
Here is just some of what you will cover on the programme:
Session 1: Goal Setting … Vision and Time Mastery
If you don't know where you're going how are you going to get there?
You will set your goals, your company's vision and mission statement and Culture …

You'll learn how to build a great business from the foundations up.

Learn how to use time to your advantage by setting the right priorities, focusing on outcomes and running your schedule instead of letting your schedule run you
Practice. A review of the 100 Questions Business Needs Questionnaire, Creating your Vision, Mission and Culture in writing based on the examples given, Starting Testing and Measuring, and any 1-to-1 tasks you were set.
Session 2: Generating Cashflow & Financial Mastery… Leverage, Marketing and Building A Marketing Campaign … Profit Mastery
This session will focus on the importance of marketing and how you can bets use it to achieve your business goals. You will also learn about the power of leverage and how to understand your numbers even when you are not an accountant (Understanding financial statements and how to spot business challenges through the numbers.) and learning what financial measurements and reports are important to your business with some tools including
Daily accounting records

Budget Template

Breakeven Calculator

Developing a financial dashboard through focus on KPIs for the business.

How to raise investment and finance to enable the company to achieve growth ambitions.
Practice. You will critique or start 25 strategies from the 5 Ways Chart and test and measure the results you achieve.
Session 3: Streetwise and Online Marketing Basics … Unique Selling Proposition and Guarantees …
This session will teach you how to identify what is unique about your business and to turn it into an incredibly powerful sales tool.
What is a USP and why should every business have one?

The elements of a successful USP and guarantee.

The 7 Steps to creating a powerful USP

Learn why social media matters by expanding your exposure via on-line relationships and how you can effectively integrate social media into your business
Practice. Complete the USP and Guarantee questionnaire, define your ideal customer, create a Member's Kit, and consider ways to create the WOW factor.
Session 4: Sales made Simple … Sales Mastery… Sales for Growth
Defining a sales process that maximizes conversion from leads into prospects and prospects into clients. The development of powerful scripts, features and benefits, overcoming objections and closing more sales in a highly professional manner. You'll learn about communication and buying styles so you can sell each customer in the right way for them.
Practice. Practice this session focuses on The Question Funnel. You will also develop a purpose statement for your sales team and you will draw up telephone standards for them. You will also review DISC and VAK workbooks.
Session 5: Team and Leadership Mastery …Keys to Building a Winning Team and being the Leader of your Ship …
This session will teach you how to build the dream tea you have always wanted. It will also teach you how to become a great leader.
Learn how to engage others in your vision and goals by becoming a great leader and exhibiting the characteristics that inspires others.

Creating rhythm in the business through great communication and a powerful culture. Appraisals, target setting, creating the rules of the game and defining the culture of the company.

You will learn how to work on your business rather than in it, how to delegate and how to reward. employ strategies and tactics to increase how much your customer buys and spends.
Practice. Schedule and run a team meeting with WIFLE, and complete your referrals list for your Graduation and Leverage Night.
Session 6: Systems, Team Culture and Performance Mastery …
This session will teach you how to use systems in your business to produce massive results. You will also learn about:
How to work ON your business, not IN it.

Leverage through people, systems, marketing and finance.

Key Performance Indicators.

How To manuals.

Positional Contracts.

Learn how to identify and improve the critical key performance indicators for your business and hold others accountable for achieving them

Developing the entrepreneurial mindset. The traits of an entrepreneur/growth company, learning the challenges that all business owners go through in growing their organizations.
Practice. Complete an organizational chart for your company and a model positional contract. List all routine tasks and keep a time log.
Session 7: 90-day Planning and Leverage Night
We will inspire and assist you to build a step-by-step practical, relevant and tailor-made Action plan for the next 90 days, aimed at driving more profit into your business. This final session (which will be hosted for 3 more quarters) will bring all of the strategies and tactics together in a fun-filled and useful way. Have some fun and apply the Business Mastery principles by putting into practice everything you've learned about business so far.
Action strategies to increase your sales and profits right away

Clear business goals and targets for the next 90 days

Detailed action plan of how to achieve your goals

Vision, focus and enthusiasm for the next 90 days

New skills and tools to enable you to achieve more in less time

Contacts with a group of like-minded business owners

Your introduction to Leverage.

Discuss the results you want to achieve.

Feedback
Practice. Your Action Plan for one quarter
Some other topics which will be covered include:
Planning

Direct marketing

Social media

Systemization

Advertising

Strategic alliances

Advanced pricing strategies

Product development….and much more
Do you have time to attend this seminar?
In the ideal world, business owners should spend at least 20% of their time working 'on' their business. For most of us that's simply not realistic. But you owe it to yourself to spend at least a few hours every other week growing your business with the key members of your team. Just spending these hours immersing yourself in ActionCLUB will improve your business for months and years ahead.
You could be losing a fortune in untapped profits every month. Because we are so close to our own businesses, it can be very hard for us to see the true potential that often lies right in front of us. During the ActionCLUB sessions you will uncover virtual goldmines of opportunities - areas that you have probably never thought to exploit. By clearly identifying these, you will widen your business flexibility and increase your financial freedom.
Your product or service can be better than your competitors, but... that's not enough to guarantee success. The irony is that your competitors can have a worse product or service than you, but if they are better at delivery, they will take your business. The solution is to combine the quality of what you offer customers, with the marketing and delivery skills that will ensure those customers choose to do business with you, again and again.
"Alex has helped me understand business and progress our Company from a small operation to a high street player. His expertise means we have a better vision and understand how we can achieve our goals in the future."
- Deji Afolabi, Owner, Waltergates Ltd
What your registration for the ActionCLUB program gives …..
A rolling programme of 24 business building sessions that will be delivered on a fortnightly basis in 3-hour workshops which will cover everything you need to know on particular subjects, complete with examples and step by step instructions for you to implement and profit from in your business.

Up to two places for each company. From our experience, many of the growth companies have several key decision makers who are driving the business

An initial alignment 1-2-1 consultation with your company to gain clarity on your goals and to gain a greater understanding of the challenges and opportunities within the company.

A 10-minute accountability calls between sessions to ensure you remain focused and are taking action. This provides the added benefit of being able to ask the coach any pressing questions that you may have.

Every quarter a business planning day will be delivered to focus on the key goals and outcomes for the next 90 days and re-enforce the business education.

All the key books, videos and educational material will be provided as part of the programme.

A network of like-minded individuals who have a vested interest in achieving success. Running your own business is a lonely occupation. The value of getting to know - and getting the support of these like-minded business owners is invaluable. Expect lifetime friendships (and some very profitable joint ventures) to be a key part of your decision to join the ActionCLUB.

A fun and games night to celebrate the top performing companies and reward the best results.

An opportunity to graduate onto the 1-2-1 High Growth Coaching Programme when revenues and profitability achieve a certain threshold.
5 Reasons why you must join ActionCOACH ….
I want to make it clear once more that ActionCLUB is NOT for everyone. The size and type of your business does not matter. But your willingness to take part with 100% commitment and take action on what you learn, does. While I guarantee your satisfaction so there is zero risk on your part, I DO insist only serious business owners apply for a place. That said, if you are serious about your business, and you're willing to be open minded about new ideas and new ways of looking at your business and what it really means to be a successful business owner, then here are 5 reasons why you must join me on this extraordinary and exclusive programme:
This is your ultimate insurance policy against the economy, cash crunch, competitors and any other external influence on your business. Learn precisely how control the flow of customers and clients into your business and the flow of money into your bank account.

You will discover dozens of new strategies, tips, tools and techniques to grow your business fast. The entire goal of the programme is to grow your business by 50% - 250%.

You will receive personal support from some of the world's top business coaches. I will be there at each session to answer your questions, help you solve your biggest problems, to motivate and inspire you. I know that your business life can be so much more than it is now. Let me personally help you make that a reality.

The power of immersion. If you've never had a 12-week immersive experience like this, it's power is significant. In our 3 hour workshop every 2 weeks for the next 3 months, you'll master the leading edge strategies of a particular subject. Then between each workshop, you'll implement what you've learned - backed up by my personal support. Thereafter, for you and me to work together for 90 days on your business - but in a way that doesn't interfere with your schedule, is potentially transformative.

Your investment is 100% safe and unconditionally protected by my stunning Guarantee.
A remarkable guarantee for a remarkable course
Because I know the power of this course and what it can do for you - I'm willing to put myself on the line and promise you that it will effectively cost you nothing to attend.
If after attending 3 sessions of the Business Mastery course, you're not certain that this programme is going to be worth at least N1m to you and your business, just let us know and we will refund your entire attendance fee, no questions asked. All we ask is that you return all the course material provided.
I can't be fairer than that can I?
Your investment to attend
The only programme we have offered recently where business owners received personal support from me in this sort of way is our 1-2-1 Coaching Programme which our clients will invest over N3.2m per year to be part of.
There's a strong argument that ActionCLUB should be priced in the N400,000 – N500,000 because it's an elite programme for those rare business owners deeply committed to business success.
At that price, you'd easily get a substantial return on your investment. But I want to make it easy for any serious business owner to join this course - and I'm also aware that many have been negatively affected by the economy - so if you're one – I want to respect your willingness to invest in yourself regardless of circumstances.
So, the full price of ActionCLUB 2017 streams is just N232,200 plus VAT.
And here's the GOOD NEWS. In fact, THREE pieces of GOOD NEWS.
First, if you book before the booking deadline of 8th Sept 2017, you SAVE HUNDRED THOUSAND NAIRA. Your investment for ActionCLUB will be just N150,000 plus VAT.
Second, to make it really easy for you to join, you can spread your payment over three installments - that's three monthly payments of just N80,000 (or earlybird of N50,000) plus VAT. This means you can start profiting from what you learn from ActionCLUB, before you even start paying for most of the course.
But you MUST book before the early booking deadline of 8th Sept 2017.
Thirdly, remember your attendance fee is unconditionally protected by my 100% money back guarantee: if ActionCLUB is not worth at least N1m to you (expect it to be worth considerably more) let me know and you'll receive a full refund.
To secure your place on ActionCLUB, simply go to this website:
www.actioncoach.com/alexbaba/actionclub
Fourthly, your business may be eligible for a Leadership and Management Grant of up to N120,000that can be put towards your investment on this programme.
"Alex has helped me regain my enthusiasm for working on my business, driving it to a new level of professionalism and income generation without losing the focus on a better work/life balance'. I feel like I've got my 'mojo' back!"
- Kemi Onoba, Rutyono Serviced Offices
One Final Word
I realize this is a serious commitment you're making, and you should realise that, too. The fact is, probably less than 5% of business owners invited to join me on ActionCLUB will take up the challenge, move outside their comfort zone and take on board new and exciting business concepts and ideas.
Most will come up with excuses and most will go through the year without even contemplating investing in becoming an outstanding business. In the old economy, they could get away with that. In this new 'survival of the fittest' economy, going through the year without being armed with the skills we're going to cover in ActionCLUB is like playing Russian Roulette with your future - and the financial future of those you care about. Interestingly enough, the top 5% of businesses enjoy 95% of the success, profits and income enjoyed by business owners
Coincidence?
I don't think so.
The truth is, success leaves traces, and it's not a difficult trail to follow.
The only choice you really have to make is whether you're prepared to follow success or not.
Take Action today – Sign up for one of our free 6-steps Seminars to experience how we at ActionCoach Nigeria can take your business to the next level or just register here for the next ActionCLUB starting Sept 13th 2017 and let's get started!.
Alex Baba
ActionCOACH Business Coach
alexbaba@actioncoach.com
08037881337, 08120743998
Date and Time
Location
Rutyono Serviced Offices
SPDC 1, Ground Floor, Kandi Close, Off Aminu Kano Crescent
Adjacent to Hotel De Horizon, Near EMAB Plaza
Wuse II, Abuja 234
Nigeria