The World of Tomatoes According to NC Tomatoman

Saturday, July 25, 2015 from 10:00 AM to 11:30 AM (EDT)
Event Details
Craig LeHouiller, amongst many other things is a garden writer, lecturer, and educator. We are lucky enough to have him at the Garden this July sharing a small bit of his vast knowledge on tomatoes! This is your chance to talk to an expert in the field and learn how to grow those beautiful tomatoes you've always dreamed of.
He will start out discussing with us the basics for successfully growing tomatoes in North Carolina. He will then get more into detail about types of tomatoes and provide examples of each (indeterminate, determinate, and dwarf). Distinctions will be made between heirlooms, hybrids, and recent open pollinated plants and why differentation is important for seed saving.
He will also talk about all the sizes, shapes, colors, flavors, and stories behind the varieties to help you decide what exciting tomatoes you want to grow!
Key success factors, pruning, and trouble shooting will all be discussed in detail so you can learn how to grow tomatoes like a pro. There will be plenty of time for tastings and questions at the end of the workshop!
Some more information on the Instructor: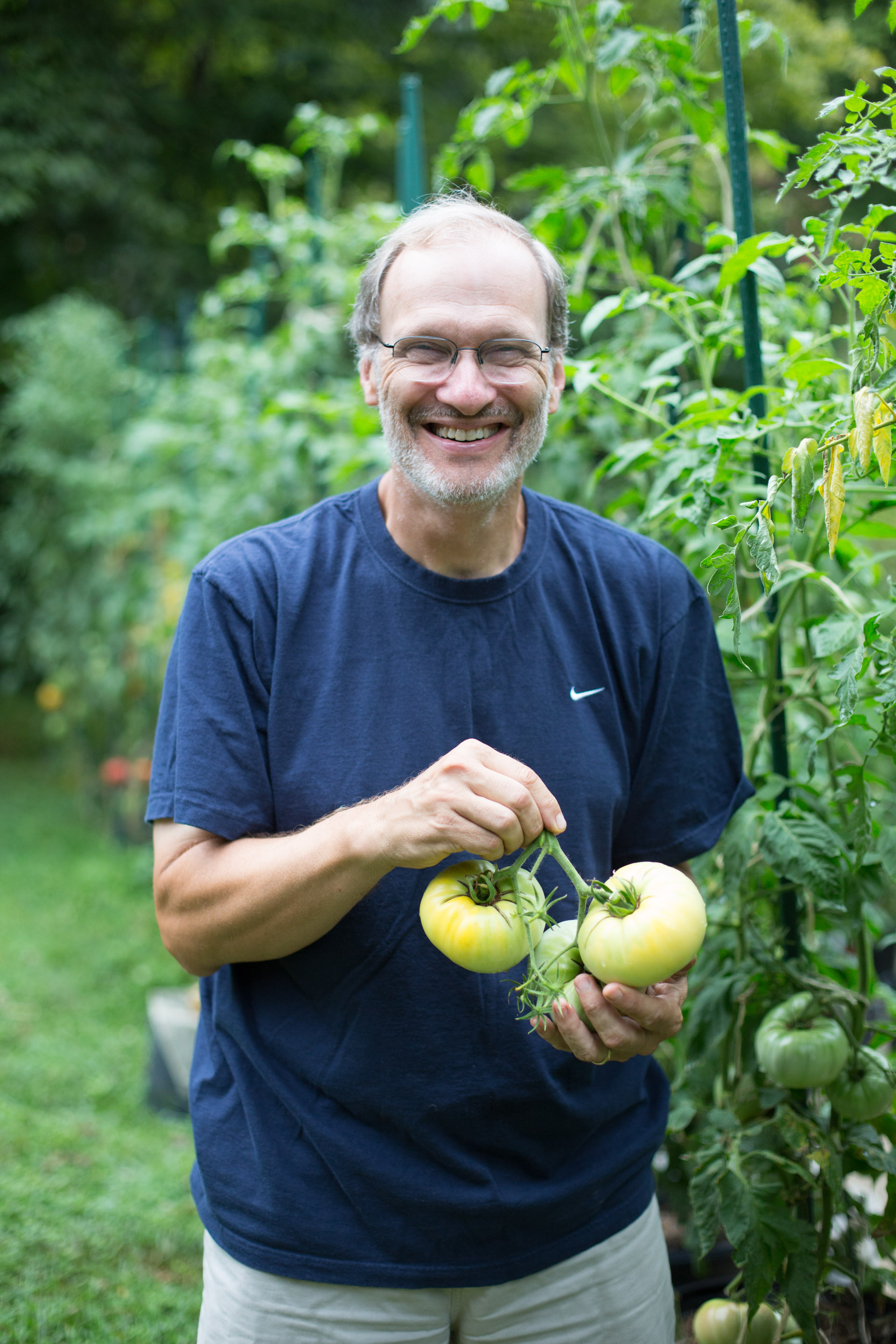 Craig LeHoullier (a chemist by training who received his PhD from Dartmouth College) developed a passion for growing heirloom tomatoes in 1986 while living in Berwyn, Pennsylvania. His interest in gardening started much earlier, when as a small child, he enjoyed spending time with his grandfather in his Rhode Island gardens.
He and his wife Susan had gardens from the time they were married in locations such as New Hampshire and Seattle. However by 1986, the year he joined the Seed Savers Exchange, he was becoming bored with the usual red tomatoes carried by most seed catalogs and garden centers. Joining SSE changed his gardening approach forever.
His collection now contains over 5000 tomato varieties, including more than 1000 heirloom tomato varieties, and many old commercial releases previously thought to be extinct. In addition to collecting seeds, Craig also hunts for old seed catalogs which he uses to increase his knowledge of the history of tomato variety development in the U.S. He is active in the SSE and known as "nctomatoman" on several tomato related gardening forums.
Along with his interest in researching and preserving old tomato varieties, Craig is also interested in working with "created and mystery heirlooms", and since 2006, co-leads a unique world-wide, open source, all volunteer project to create new Dwarf sized (in plant height - great for container and patio gardeners!) tomato varieties. As of 2015, the team has created and released to seed companies 36 new varieties, with many more on the way.
Craig and his wife Susan annually raise and sell a wide variety of rare and unusual tomato, pepper and eggplant seedlings each spring from their home in North Raleigh. His first book, Epic Tomatoes (Storey Publishing) was released early in 2015. His second book, on Gardening with Straw Bales, will be out this December. He is an avid blogger, with nctomatoman.com focusing on his gardening adventures, and epictomatoes.com containing stories of his journeys promoting Epic Tomatoes throughout the country. He can also be found on Twitter (@nctomatoman) and Facebook.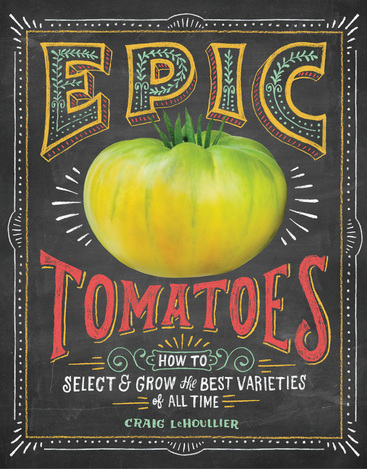 When & Where

Well Fed Community Garden
1321 Athens Dr
Raleigh, NC 27606


Saturday, July 25, 2015 from 10:00 AM to 11:30 AM (EDT)
Add to my calendar
Organizer
The Well Fed Community Garden WFCG is a demonstration community garden at 1321 Athens Drive in southwest Raleigh, NC.
The garden uses organic practices to grow vegetables, fruits, herbs and flowers in addition to providing a home to eight chickens. The front yard contains a walking labyrinth and native flower pollinator gardens. The WFCG welcomes volunteers to learn about intensive urban agriculture and share in the fruits of our labor.