Description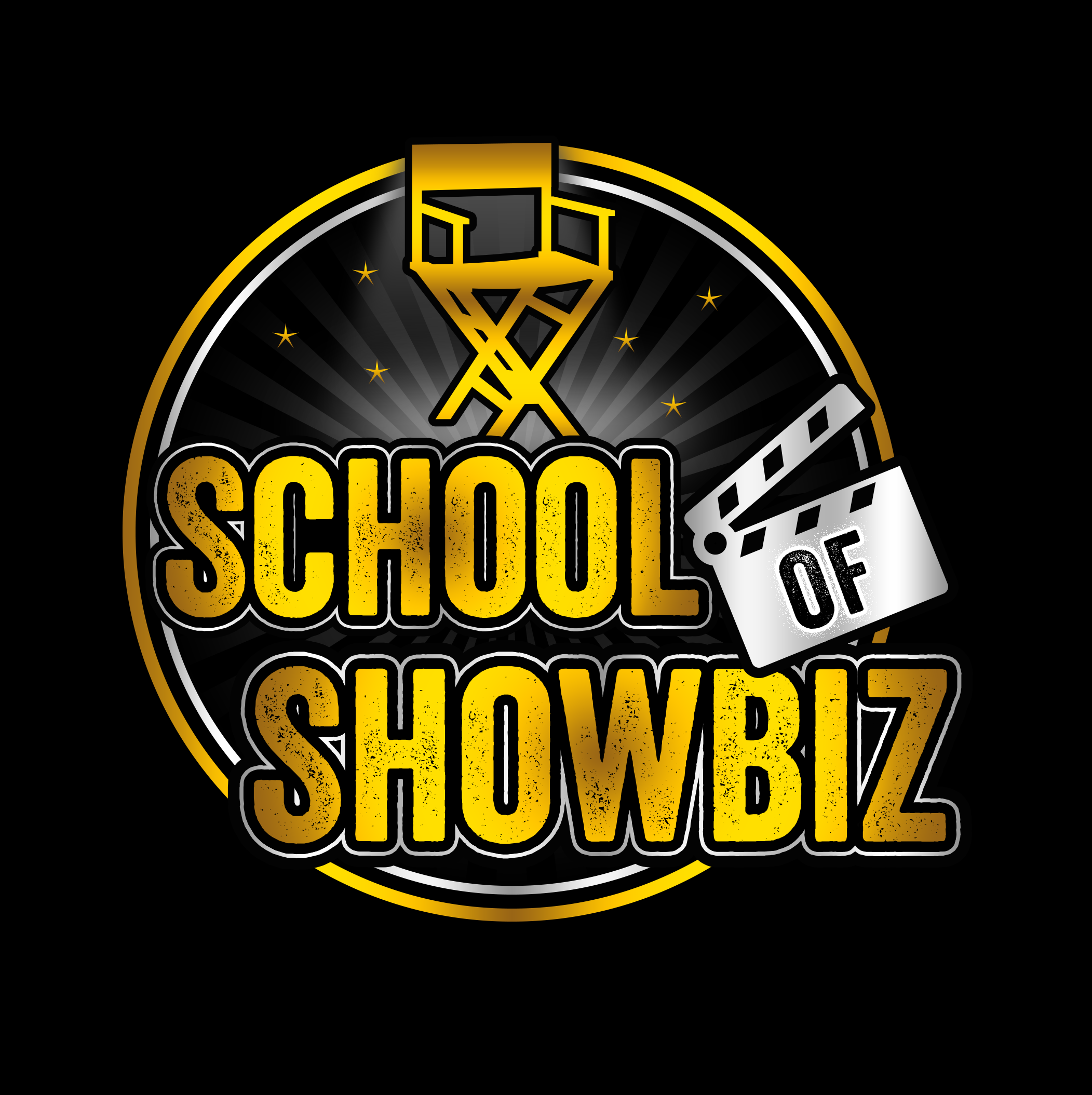 Animation is a dynamic, rewarding profession with a solid employment outlook. To be a successful voice actor or director in animation, you'll need to adopt a business owner's mindset, harness your passion through training and project a professional image.

The animation and voice actor market is on the rise, thanks to the increased need for broadcast, animated and digital content. From e-learning courses to smartphone games, to online ads, there's a wide range of opportunities.

If you're interested in becoming a professional Director, Casting Director, or voice actor in the world of animation, you may be wondering where to start – and whether this could be a rewarding career for you.

Our intro course will lay the groundwork for you:

Training techniques

Agent/Client Relationship

The business of animation

Fundamental understanding of the animation process: Casting, Reading,

Directing and how that is applied

Marketing

Additional specialties within the industry

Gallant Studios is excited to launch our next summer kick off Meetup with some pretty cool VIP speakers & guests!

Some of us may have grown up on the network cartoon show Tom & Jerry. Join us and meet, mix and mingle with the Director and the Emmy winning voice of Spike the Dog from the revered show of the "NEW" Tom & Jerry Cartoon.

Welcome to Gallant Studios - School of ShowBiz!

*Find out about our new film funding platform!
*Meet and network with amazing creatives!
*Tell the room what your needs and want's are during our speed pitch session!

Join us for our networking mixer for Film & Television Professionals. This is a hosted happy hour industry mixer in the heart of Hollywood! Maybe you'll find your next investors or projects! Space is limited to 50 attendees!

Meet local, regional, and nationally known executive producers, producers, filmmakers, writers, directors, crews, and talent with network, feature film and television credits.

This event is perfect for anyone and everyone actively working in any aspect of the entertainment industry who would like to make more colleagues, friends and contacts within the biz.

**MUST BE 21 YEARS OF AGE**

Join us for a 2 hour info packed seminar on Animation, followed by a 1 hour hosted happy hour and mixer. Our doors open at 6p and the action starts at 6:30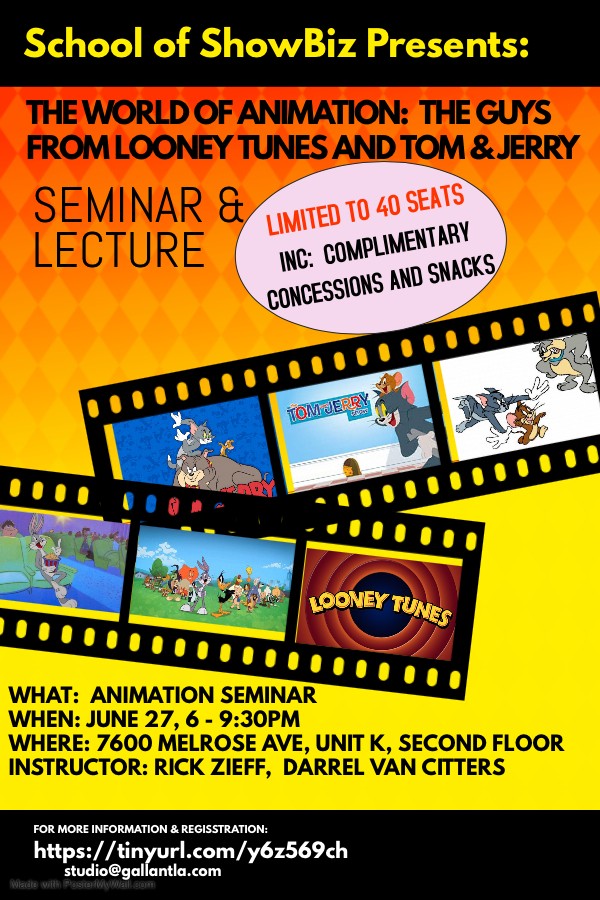 Instructors: Rick Zieff and Darrell Van Citters are veteran animation voice-over professionals.
Trained in Animation and voice-over, Rick is known as much for his directing as he is for his voice-acting. This Spring, the Zieff-directed "Sherwood" launched on YouTube Premium, and already has over 13,000,000 views. Its cast includes Joseph Fiennes ("The Handmaid's Tale"), Jamie Chung ("The Gifted"), Tyler Posey ("Teen Wolf"), and Anya Chalotra ("The Witcher"). Rick has received critical acclaim for his voice direction of Otomo's cinematic masterpiece "Steamboy". The months he spent on that project brought him to London to direct Sir Patrick Stewart, to New York to direct Alfred Molina and Anna Paquin, and to Los Angeles to lead a veteran cast of voice actors. Rick recently co-directed "The Walking Dead" video game, and is currently developing a new animated series. Rick voice-directed and starred in 52 episodes of the animated series "Get Blake" on Nickelodeon, and voices roles on "We Bare Bears", "Clarence", "Space Racers", "Yo-Kai Watch", and is thrilled to be on season 5 as Spike the Dog on "The Tom and Jerry Show" from Warner Brothers (Daytime Emmy nomination 2017). You hear Rick on The Warner Brothers animated film "Smallfoot" out this winter. He has also voiced many roles on popular anime shows, video games,and audiobooks. Cartoon Network was the home of the "Gundam" series Rick directed and starred in for two seasons. Rick also wrote and produced TV promos for various Warner Brothers shows.
Rick has become the go-to person for Alternate Reality Game (ARG) casting and voice-directing. Among his numerous credits are the online games for "The Dark Knight", "The International", "Pirates of the Caribbean", "Tron: Legacy", and "Dig". Rick also helped voice-cast the pioneering web series "The Soul Patrol".
In a world of branding and viral marketing, Rick Zieff's clients, such as Sony, Disney, Dreamworks, G4, Activision, Sunrise, Bandai, Pioneer, Nitto, Jell-o, Hasbro, Microsoft, and Leap Frog, keep him busy with a variety of marketing and promotional projects.
Of particular note is his casting of "The ChubbChubbs!", winner of an Oscar® for Best Animated Short Film.
Rick is a very popular voice-over coach and demo producer in Los Angeles.