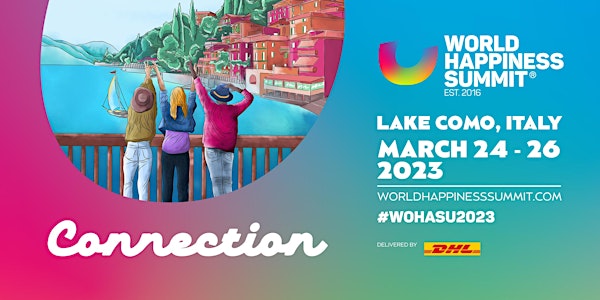 The World Happiness Summit® 2023
The 5th annual World Happiness Summit will take place in Europe for the first time!
When and where
Location
Teatro Sociale 3 Via Vincenzo Bellini 22100 Como Italy
About this event
2 days 2 hours

Mobile eTicket
Join us in Lake Como, Italy.
Let's connect with each other in beautiful Como, a UNESCO World Heritage Site, to build the foundations for a happier, healthier, more fulfilling personal and professional life!
The World Happiness Summit, powered by WOHASU®, is an immersive experience that gathers top experts in positive psychology, policy, sustainability, economics, conscious business, mindfulness, health and wellbeing to create an inclusive event uniting a global audience. The goal is to learn, experience and practice evidence-based tools that assist people on the path to self-actualization, wellbeing and happiness in all areas of life.
SUMMIT TOPICS: Corporate WellBeing - Conscious Capitalism - Positive Psychology - Sustainable Growth – Nutrition - Beyond GDP - Emotional Mastery - Positive Education - Financial Education - Mind/Body Connection - Healthy Relationships - Preventive Medicine - Compassionate Leadership - Social Good - Technology & Mindfulness - Music & Happiness - Purpose & Meaning - Education - Connection - Mindfulness - Coaching
*Plenary sessions will have simultaneous translation in Italian
FLOW:
• Featuring sessions and meet ups around the city of Como
• Summit plenary talks at the Teatro Sociale di Como: March 24 from 3:00 pm (15.00) to 6:00 pm (18.00). March 25 & 26 from 9:00 am to 6 pm (18.00)
LOCATION:
The city of Como is the main venue of WOHASU 2023. Como is just 40 minutes from Malpensa International Airport. Take a train from Milan or Lugano and be in Como city center in 40 minutes. You can also land in Zurich and enjoy a two-and-half hour scenic train ride to Como. There are so many options to choose from, and our travel partner Destination Partners is ready to help you on your journey.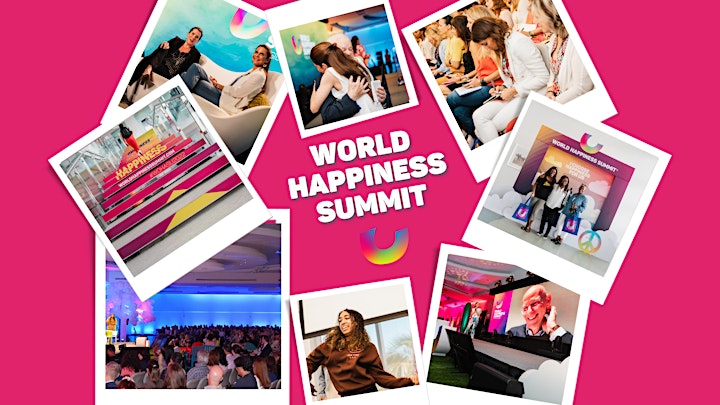 Connect with us. Join the WOHASU Global Community! Bring your friends, network with like-minded individuals, and learn how to use science to become happier in all areas of life.
We chose connection as the theme for WOHASU 2023 because it is key to wellbeing. In fact, the greatest indicator of happiness is the quality of our social connections. The 80-year Harvard Study for Adult Development reported that the people who had a social support system and positive relationships had more satisfying, healthier and longer lives. 
Connection satisfies our needs as social beings, but we are not only referring to the relational field. We refer to a broader approach as we can connect with ourselves and our surroundings in different ways that matter. It is important to establish a healthy connection with ourselves first to pursue healthy connections with others.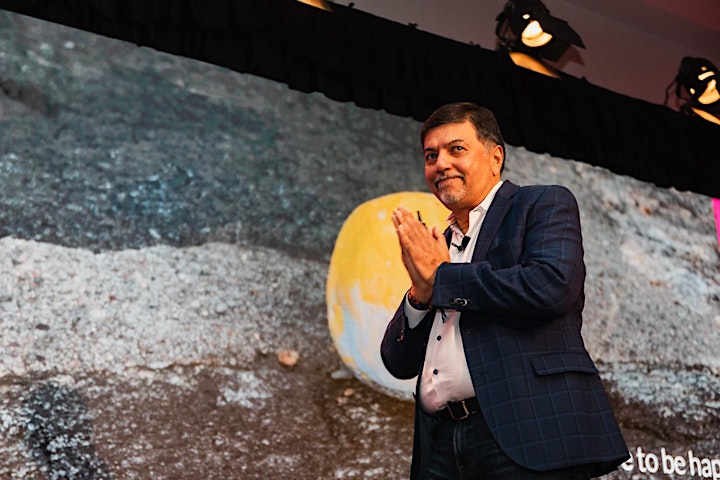 Laurie Santos - Professor of Psychology, Yale University; teaches most popular class in Yale's history
Tal Ben-Shahar - Best-selling author and Co-Founder of Happiness Studies Academy who taught two of the most popular classes in Harvard's history
Karen Guggenheim - Inspirational Speaker, Social Entrepreneur, CEO & Founder WOHASU, Co-Founder & Producer, World Happiness Summit
Alberto Nobis - CEO, DHL Express Europe
Jen Fisher - Best-Selling Author & Chief Wellbeing Officer, Deloitte
Sandro Formica - Author, International Speaker, Professor & Program Director, WOHASU Chief Happiness Officer Certification
Kelli Harding - Physician, Author, Educator & Expert in the Science of Kindness & Social Dimensions of Health
Robert Biswas-Diener - Renowned Happiness Speaker & Researcher, Expert in Positive Psychology Coaching
Ashley Whillans - Assistant Professor, Harvard Business School & Author
Jan-Emmanuel DeNeve - Professor, Economist & Director, Wellbeing Research Centre, Saïd Business School, University of Oxford; Co-Editor, World Happiness Report
Cassie Holmes - Professor, UCLA's Anderson School of Management & Author
Neha Sangwan - CEO-Founder, Intuitive Intelligence, Internal Medicine Physician & International Speaker
Raj Sissodia - Co-Founder & Co-Chairman of Conscious Capitalism Inc. & Chairman of the Conscious Enterprise Center, Tecnologico de Monterrey
Maria Loi - Internationally Renowned Entrepreneur & Chef, Author, TV Personality & Philanthropist
Fred Luskin - Author, International Speaker & Director, Stanford Forgiveness Project
Howard Cutler - Psychiatrist, New York Times best-selling author of The Art of Happiness with the Dalai Lama, and leading expert on the science of human happiness
Richard Layard - Founder-Director, London School of Economics Centre for Economic Performance, Best-Selling Author & Co-Editor, World Happiness Report
Michael Steger - Founder & Director, Center of Meaning and Purpose, Colorado St. University
Itai Ivtzan - Positive Psychologist, Senior Lecturer, & Program Leader of MAPP
Alla Klymenko - Psychologist & Co-founder of Upgrade Educational Project
Tayyab Rashid - Senior Lecture, Centre for Wellbeing Science, University of Melbourne & Faculty Associate, Human Flourishing Program, Harvard University
Diann Newman - Associate Dean for Student Services at Florida International University
Nic Marks - Statistician, Author & Editor Happiness Planet Index
Ismael Cala - Best-Seller Author and International Speaker
Sara Blanchard - WOHASU® MC, Coach & Happiness Consultant
Elina Teboul - Speaker, Lawyer, Executive Coach and Consultant
Elisa Juarez - WOHASU® MC, Social Impact Program Officer & Corporate Responsibility Coach
Allison Wagner - Former World Record Holder Swimming, Olympic Medalist & Anti-Doping Advocate
We look forward to seeing you! Please contact us if you have any questions at contact@wohasu.com