Description
**NO SXSW BADGE REQUIRED**
Come for the Panel - Stay for The Party
Kickoff your SXSW with amazing drinks, live music, food, games, and a panel of leaders shaking up the workspace to fit the next generation of workers.
VIP ACCESS INCLUDES
Exclusive Access to the Upstairs VIP Only Areas
Beverages & Food Included for VIP & Team Austin Members
Reserved Viewing Area for VIP & Team Austin Members
All Night Access to the VIP Roof @ Clearport (You can stay and party even after the event ends!)
B12 Shots To Keep You In The Game
Promotional Gear (Cups, Shirts, Hats, ETC.) From ATX Promos
General Admission Includes: Each GA ticket provides access to one individual to the party.
The Party Starts at

3:00 pm

The Panel is from 5:00-6:00 pm
Live Music Starts at 6:15 pm
-------------
About The Panel
From co-working and serial entrepreneurs to large companies, evolve or be left behind.
Building on last year's event "The Workspace Revolution," this year's Evolution includes engaging dialogue focused on Workspace Culture and the Rise of Remote Workers, an emerging technological trend as both a source of risk and opportunity as markets evolve over time.
The leaders of RideAustin, WorkWellWin, USAA and Enzyme Health will share their knowledge, experiences, and benefits of upending the traditional workspace to consistently attract top talent.
The topics include the rise in remote workers, the proliferation of co-working spaces, the term "digital nomad", and how to empower your team through unique office environments.
-------------
Live Music from Local Musicians
-------------
Innovative VR Experiences from Austin VR Lab
-------------
Panelists:
Andy Tryba - CEO, Crossover + RideAustin + Think3 + Engine Yard + DNN Corp

Frank Bistrian - CEO, Work Well Win

Ricardo Galan - Director of Workforce Analytics, USAA

Michelle Davey - Founder and CEO, Enzyme Health
Moderator:
Rad Wood - Co-Founder, GlobeKick
Takeaways:
Elevate Your Talent: How to Source Inspirational Workers & Retain Your Workforce Long-Term

Technology Access: Providing Resources to Maximize Return & Overall Workplace Efficiency

Bridging the Skills Gap: How to Develop & Train Your Workforce to Productively Use Technology

Savvy Investments: Where and How to Invest in the Newest Technologies

Future of Automation: How to Balance Human Brainpower & Automation Capabilities


-------------
Panelist BIO's:

Andy Tryba
Andy is the serial entrepreneur and is currently the Founder & CEO of Think3, Founder & CEO of Crossover, Co-Founder & CEO of RideAustin, the CEO of Engine Yard and the CEO of DNN Corp.
Andy's most recent venture is a $1B private equity fund called Think3. Think3 is designed to enable SaaS founders to take more shots on goal.
Andy also founded Crossover in 2014 and has now grown it to become one of the largest online talent marketplaces - spanning over 108 countries. Crossover was founded on the belief that the best talent is truly spread all over the world - and assembling these all-stars into cloud teams enables companies to innovate at a significantly faster pace.
In his spare time - Andy is also the co-founder & CEO of the world's only non-profit rideshare called RideAustin. RideAustin has completed over 2.5M rides to date while simultaneously raising over $300k for local charities.

Frank Bristian
As the former Head of Domestic Development at WeWork, Frank Bistrian has stepped in to oversee and guide Work Well Win through all aspects of their proposed 90 location, 5-year expansion plan.
Prior to WeWork, Frank was a leader on the JP Morgan Chase Global Real Estate team in charge of large construction initiatives, Retail Operations as well as Energy and Sustainability for the firm's 100 million square foot portfolio. Prior to JPMC, Frank was the Head of Construction at Goldman Properties, a multi-city mixed-use development, and hospitality firm.

Ricardo Galan
Ricardo is the Director of Workforce Analytics at USAA and previously served as Director and Systems Engineer at Binera, Inc., Project Manager and Systems Engineer for SAIC, and Director of Business Simulation at Iditarod Systems.
Ricardo knows the data behind remote work forces, data that is driving how they think about new skills and shaping the way USAA plans to do business in the future.
Michelle Davey
Michelle is the Founder and CEO of Enzyme Health, a technology startup connecting Doctors to freelance jobs in healthcare. She has helped teams such as Favor, Medici, Sparefoot and Warby Parker scale hiring initiatives in Austin and across the globe.
Moderator: Rad Wood
Radney Wood is a co-Founder at GlobeKick, a membership-based travel community whose mission is to build meaningful connection through impactful travel adventures. GlobeKick was founded in 2015 and was recently featured as one of Austin's 50 most promising startups in 2018 by Built in Austin. Radney is also a named partner at the law firm Vela Wood P.C. where he represents dozens of companies ranging from early-stage startups to mid-size businesses. Most importantly, however, Radney is a traveler, having visited over 55 countries and six continents since 2005. His experiences from the road have taught him that there is no better way to learn than to show up and see for yourself.
Live Music - That Girl Dre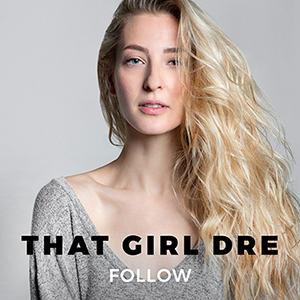 That Girl Dre is a four-piece band in Austin TX led by front woman Dre Mazzenga. A mix of girl-power emotional anthems and high-energy rock-pop, the band performs regularly at legendary Austin venues Antone's, Cactus Cafe and Continental Club. Dre was awarded "Top Unsigned Artist" by the Recording Conservatory of Austin.
Check out their latest single: http://www.thatgirldre.com/
Sponsors
We are a boutique corporate law firm that focuses our practice on small businesses, entrepreneurs, and startups. As a one-time startup and now a small business ourselves, we are proud to represent the businesses and ideas that are fueling tomorrow's growth. Our experience grants us the ability to truly understand your business from the inside out. We endeavor to provide counsel as your attorney and your partner.
Whether it's counseling a new venture, orchestrating a deal, or handling a business claim, we pride ourselves in accomplishing your goals. We encourage you to give us a call to see how we can help you today.