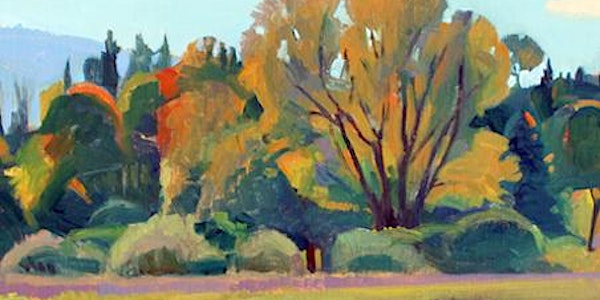 The Working Land Symposium
When and where
Location
Pizzagalli Center for Art and Education Shelburne Museum Shelburne, VT 05482
Refund Policy
Contact the organizer to request a refund.
Description
On Saturday, October 10, from 10 a.m. to 4 p.m., Shelburne Museum hosts an exploration of our historical, artistic, literary and personal relationships to place. The symposium is held in conjunction with the special exhibition Eyes on the Land, developed in collaboration with the Vermont Land Trust, Registration is $50; $45 for Museum Members. $15 for students. For additional questions please contact symposia@shelburnemuseum.org. or call 802-985-3346, x3392
Admission includes museum admission, lunch, and gallery tour of special exhibition Eyes on the Land, in the body of the text for the symposium.
Noted scholars participating in the day's discussions and gallery tour include:
Dona Brown, Professor of History, University of Vermont. Brown's work has explored both local and national 20th century back-to-the-land movements.
John Elder, Professor Emeritus, Middlebury College. Elder's special areas of interest include American nature writing and modern American poetry of nature. His recent writings have combined discussion of literature, Vermont landscape descriptions, natural history and personal memoir.
Robert Thorson, University of Connecticut. Thorson is a professor of geology at the University of Connecticut and coordinator of the Stone Wall Initiative. His research interests include stone walls, kettle lakes and ponds, and Henry David Thoreau and 19th century history.
Artists' Panel:
Cameron Davis teaches painting, drawing, perspectives on making, and transdisciplinary courses on art, ecology and community at the University of Vermont.
Artist, educator and re-naturalist Brian D. Collier's projects manifest as public projects, exhibitions and multi-media presentations.
Gowri Savoor creates environmental sculpture and works on paper. She brings art to communities and believes in the power of participatory art events.
Susan Abbott's oil and watercolor paintings examine the specifics and mood of place, especially the New England working landscape.