They Can't Lockdown Laughter!
About this Event
Welcome to "The Work From Home Show" is the most hilarious, interactive, live, stand up comedy streaming online. Featuring the best comedians in the world who can afford a WIFI connection. This show is by DONATION ONLY and if you're going through ruff times, contact the organizer for a FREE TICKET no questions asked.
Kick back and enjoy your own personal comedy show from the comfort of your living room. And remember They Can't Lockdown Laughter!
Work From Home Tip 1
"Eat Healthy"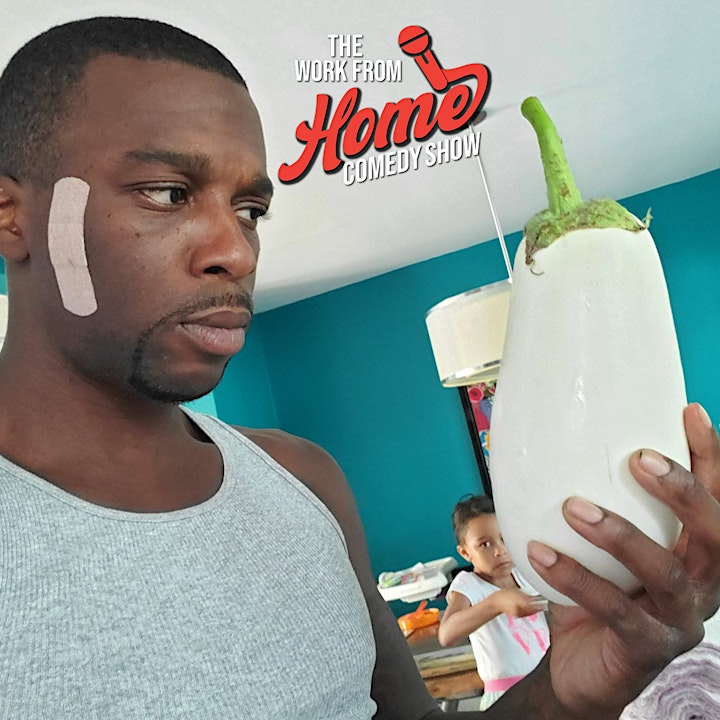 Rodney Ramsey
Rodney Ramsey is a veteran of multiple Just for Laughs festivals. In 2012 Rodney created Canada's first all-black comedy tour "The Underground Comedy Rail road" which tours the country annually during black history month. Rodney has also performed standup comedy on the BBC and Kevin Harts LOL channel. You can catch Rodney Ramsey starring in "Absofreakinglutley" featuring on the CBC
Work From Home Tip 2
"Drinking in bed is self care"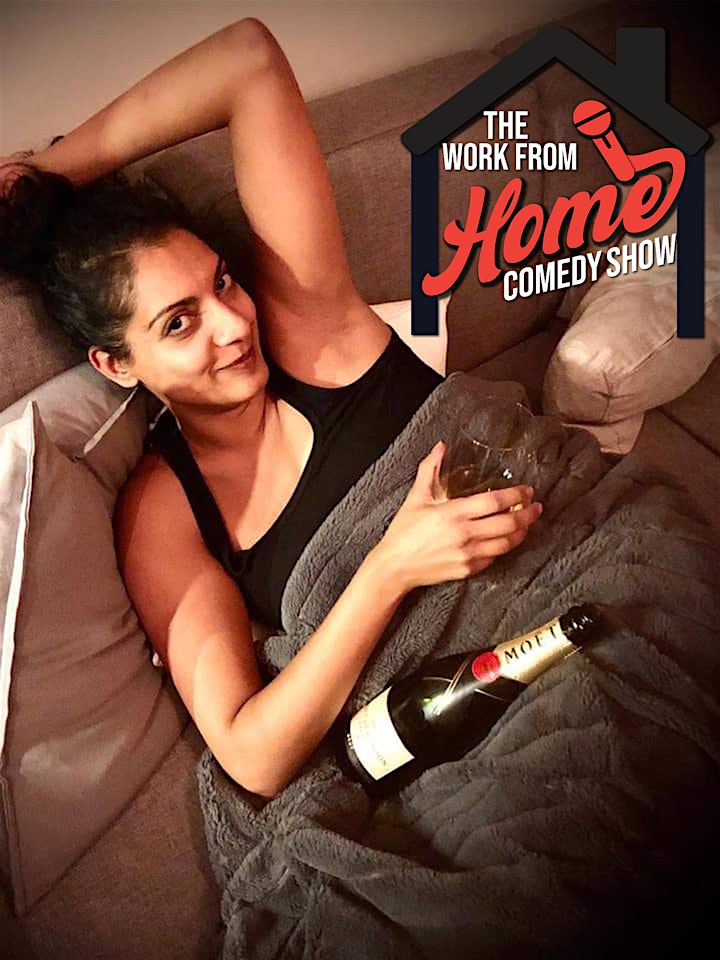 Aliya Kanani
After selling out more than half her shows at her comedy solo debut of "Where YouFrom, From?" at the 2019 Melbourne International Comedy Festival, Aliya went on to sell out the complete run at the Just for Laughs Festival in the same year!
She has since continued to tour her show internationally, including sell out shows at Fringe World festival in Perth, 2020. Aliya has showcased with Standup NBC in New York at the renowned Gotham Comedy Club, Zoofest/Off-JFL, Chicago's NBC/Second City Breakout Comedy Festival, SiriusXM's Top Comic, Montreal's LadyFest, Seattle International Comedy Competition, Brantford Comedy Festival, Shedot, Crom Fest, NXNE Festival and headlinedMadison's Lady Laughs Festival. Aliya can be heard on the CBC LOL network, as wellas SiriusXM
Work From Home Tip 3
"Dress like you give a shit about your appearance"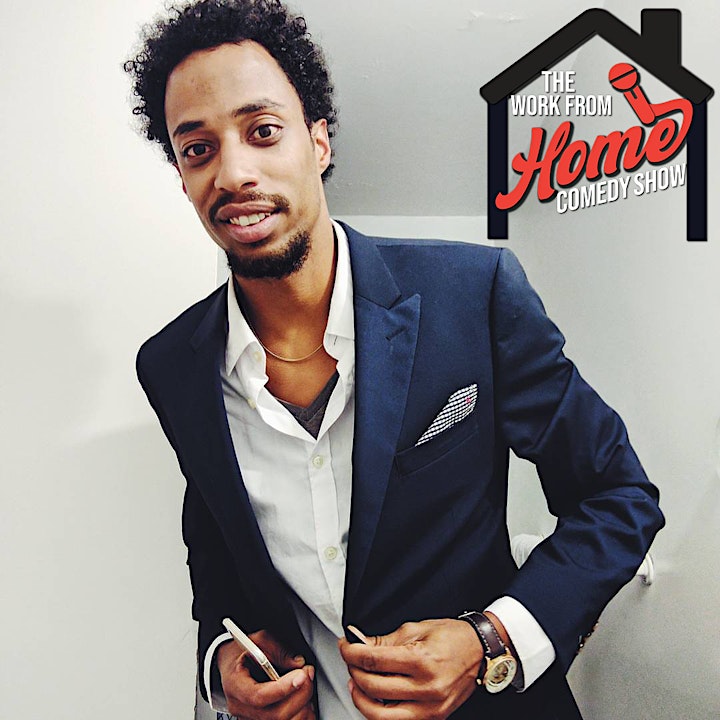 Daniel Woodrow
Daniel Woodrow has been fighting to bring laughter to audiences all over the world. His laid-back, observational, calls-it-like-he-sees-it humor, will make you wish you were his best friend. Daniel's comedy has been seen on Just For Laughs, JFL42, CTV, Comedy Network, Much Music, MTV, CBC and SiriusXM. Daniel has performed at Comedy Clubs across Canada, NYC, L.A. and he's also headlined two different cities in Iceland. You may also recognize him from his multiple appearances in T.V. commercials, Video On Trial, and The Beaverton. Winner of The Brantford Comedy Festival Daniel Woodrow is becoming a destination in comedy
The Work From Home Show Tip 4
"Find an exercise you enjoy"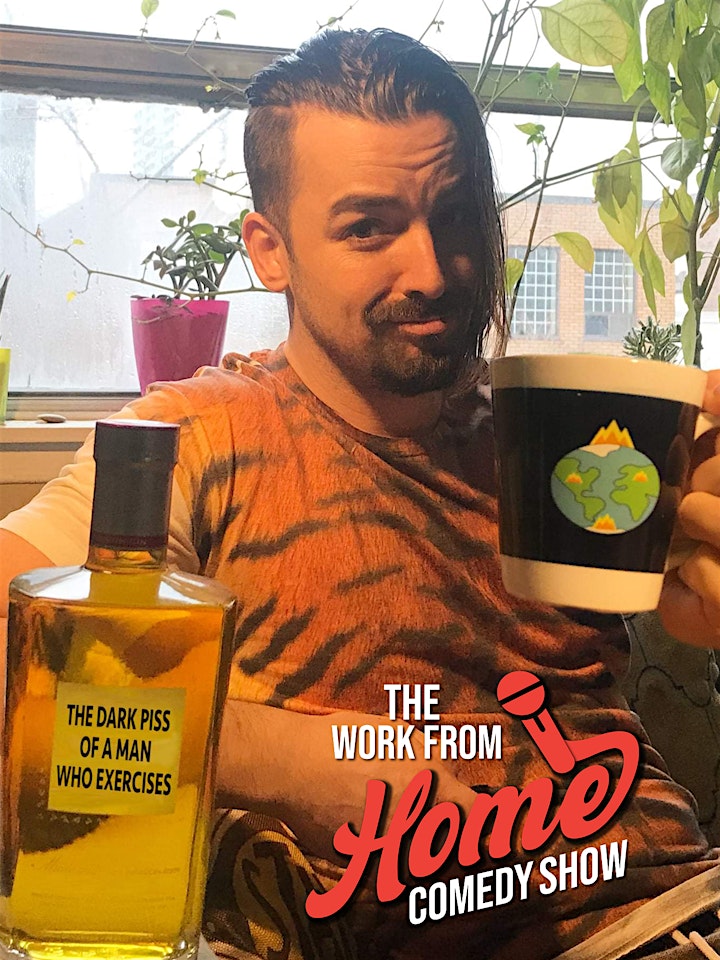 Hunter Collins
Hunter Collins is North America's foremost nincompoop comedian. Some call him an "International Television Juggernaut", others "The Draw", and others "The King of Modesty", but most know him as that man who keeps asking them for the rest of their food.Originally from Montreal, this bilingual performer has graced the stage at countless illegal baby-fighting rings and festivals, including The Edinburgh Fringe Festival, JFL42, The Cottage Country Comedy Festival (3 times including 2 as gala host), NXNE (5 times), The Montreal Sketchfest (4 times) and The Toronto Sketchfest.Hunter has sexed it up big-time on Much Music's hit syndicated show "Video On Trial", CBC Radio's "LOL" and in a surprising amount of rural bus stations.
Work From Home Tip 5
"Don't Leave the House Unless You Have To"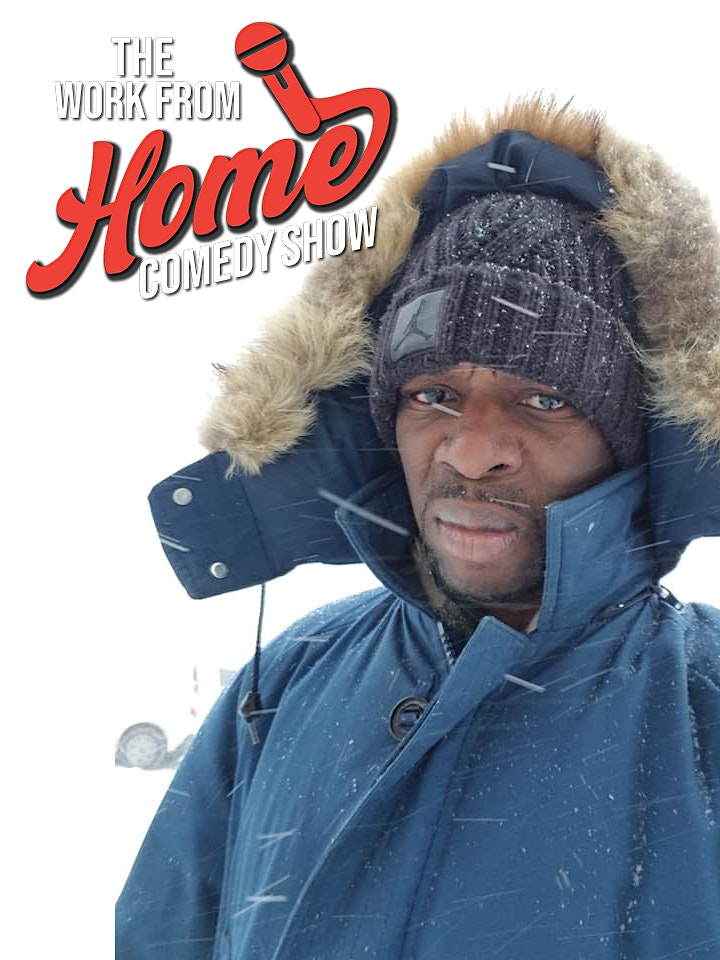 Work From Home Tip 6
"After you've cancelled all your flights, feel free to wipe your tears with a paper plane"