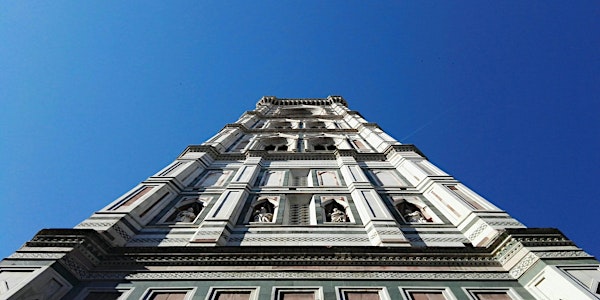 The Wonders of Florence_ English Tour
A Free Walking tour in Nomads way. Love at first sight
When and where
Location
Piazza di San Lorenzo Piazza di San Lorenzo 50123 Firenze Italy
About this event
When : Everyday, Duration: 2 hours.
start time and languages available:
English and Spanish: 10:30 and 16:30h
Italian: 10:30 and 18:30 h (strozzi square)
(we recommend you to arrive at least 10 min. before)
Where:  The meeting point is Piazza San Lorenzo (in front of the church)
This is a chronological journey through the social and cultural history of Florence through its architecture, painting and sculpture, a guide for its traditions, customs and a way to perceive it with new eyes making the most of a short stay in the cradle of Renaissance.
Discover the stories of their Sponsors and their Artificers on a walk through one of the most beautiful cities in Italy, where the identity of an entire nation was formed.