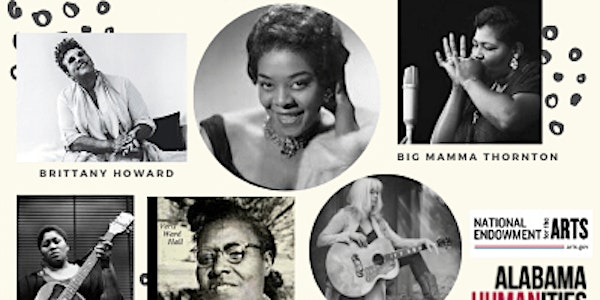 "The Women of Alabama Exhibit: A Musical Journey from 1900s to 2020"
Location
The Cooper House
405 Randolph Avenue Southeast
Huntsville, AL 35801
"The Women of Alabama Exhibit: A Musical Journey from 1900's to 2020"
About this event
"The Women of Alabama Exhibit: A Musical Journey from1900s-2020s" - is a humanities project designed to enhance the community awareness and appreciation for the early female pioneers of music in the Alabama area.
Event
When: Saturday, November 14, 2020
Time: 6:00pm-8:00pm CDT
Doors Open at 5:45pm CDT and program begins promptly at 6pm
Location: The Cooper House, 405 Randolph Ave. SE, Huntsville, AL
Admission: (FREE)
Age requirement mature audience age 21 years and up!
Guest Speaker
A special appearance will be made by Kristin Atkins, niece of blues legend Dinah Washington. Washington, born in Tuscaloosa, coined "Queen of the Blues," performed with iconic acts like Count Basie and Duke Ellington. Washington was inducted into the Rock n' Roll Hall of Fame in 1993 for being an early influencer. Atkins will showcase memorabilia of Washington.
In her own right, Kristin Atkins is full of talent. She is an accomplished singer-songwriter, has hosted on BET's red carpet runway and is also a children's book author. Atkins' children book is about the challenges Dinah Washington faced in the music industry and encourages children to stay motivated. Copies will be available for purchase.
——————————————-
Special Apperance (Moderator)
Dont miss this opportunity to listen in to some very special moments and memories shared by Ms. Clarissa Smith, sister of Dinah Washington.
——————————————
Musical presentation by Kristin Atkins
——————————————-
Meet and Greet will follow at end of program.
Registration
Congratulations!
The registration process has begun.
Additionally, our plan is to livestream to Facebook. If you find that you cannot attend in person at any point, please release your ticket to anyone who may be want to attend the in person event. For any further information or questions, email vae.assistant@gmail.com or phone (256) 262-7911.
——————————————-
Follow us @valleyartsandentertainment.org
instagram @valleyartsent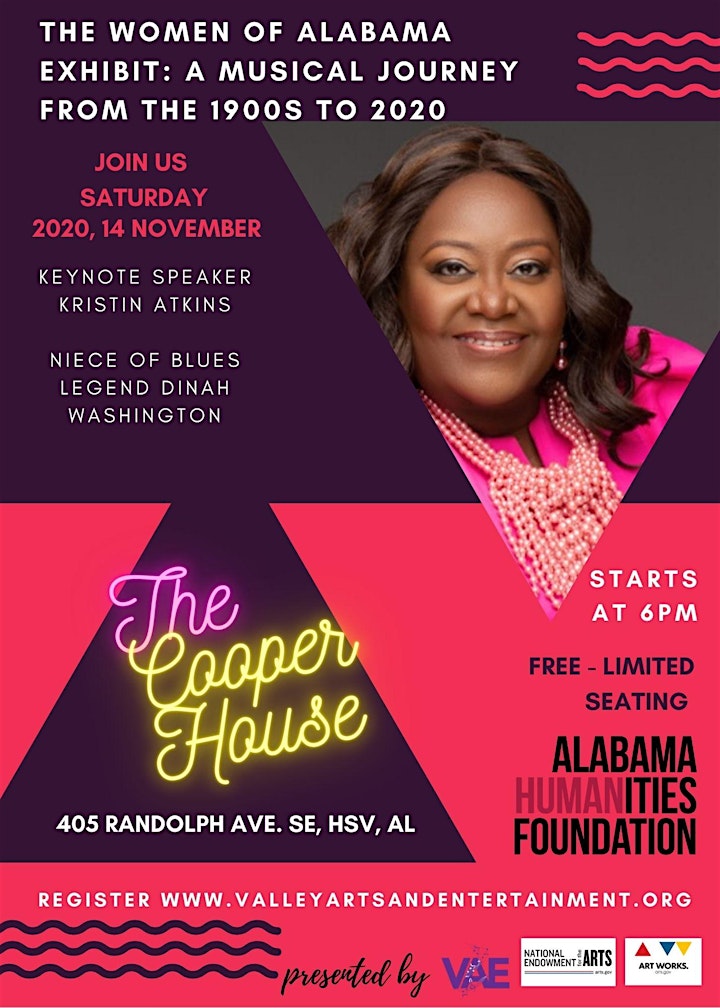 About AHF
Alabama Humanities Foundation mission is to foster learning, understanding and appreciation of our people, communities and cultures. As an independent nonprofit partner with the National Endowment for the Humanities, the AHF supports and offers programs that will enhance the minds and enrich the lives of Alabamians.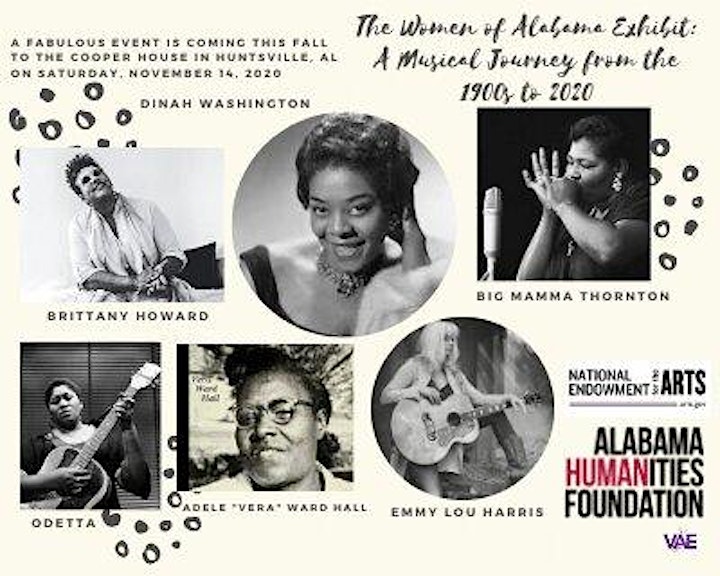 Obtained by a grant through the Alabama Humanities Foundation and the National Endowment for the Arts, Valley Arts and Entertainment along with its women in jazz program have explored several women to include in this project as follows: Adele "Vera" Hall, Brittany Howard, Emmylou Harris, Odetta, Big (Mama) Thornton, and Dinah Washington. Check out our Facebook Group Page (Jazz Divas Group Alabama) You can find short presentations of those women in the discussion section on the event page https://www.facebook.com/events/927324107695381.
SAFETY GUIDELINES:
Masks must be worn covering nose and mouth.
Social distancing must be adhered to we will have a seating arrangement to accommodate this. If you plan to sit with family or spouse, etc. Please let us know.
If you have a temperature and or had a temperature no entrance will be accessible to event.
Hand Sanitizer, handwipes will be available.
We must work together for the safey of all and we also want to have a fabulous time.
Thank you for your cooperation.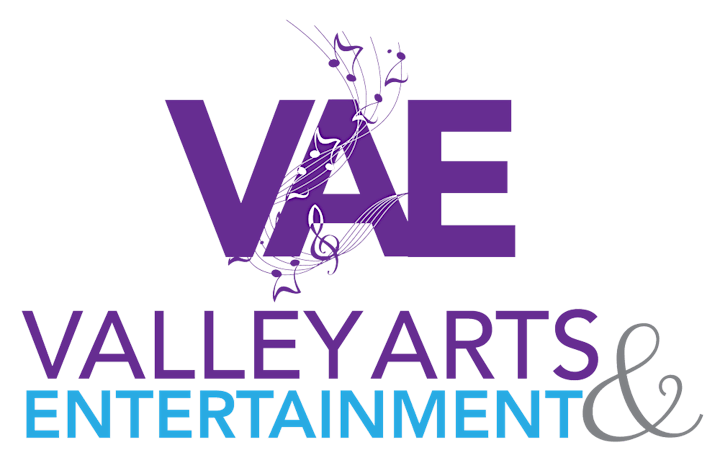 Donations
All donations taken up will support the youth families for XMAS in the Butler Terrace housing district.