The Women Driving Social Media: A Social Media Week panel brought to you by Girls in Tech

Tuesday, February 8, 2011 from 12:00 PM to 2:00 PM (PST)
Event Details
Women are dominating the social web and representing the greatest number of influencers on Facebook, Twitter, various blog platforms and all around the social media. For women, social media presents opportunities to innovate, lead, and reach the top of their professions. These women represent the leaders and innovators in Social Media and will discuss how women are driving social media as users and what it means for women to be in the proverbial drivers seat.
Our event moderator:
Kara Swisher - she currently co-produces and co-hosts D: All Things Digital, a major high-tech conference with interviewees such as Bill Gates, Steve Jobs and many other leading players in the tech and media industries. The gathering is considered one of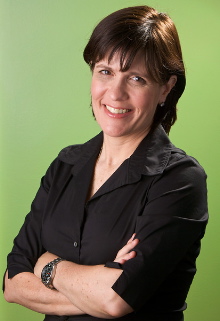 the leading conferences focused on the convergence of tech and media industries. Previously, Ms. Swisher worked as a reporter at the Washington Post. She is also the author of "aol.com: How Steve Case Beat Bill Gates, Nailed the Netheads and Made Millions in the War for the Web," published by Times Business Books in July 1998. The sequel, "There Must Be a Pony in Here Somewhere: The AOL Time Warner Debacle and the Quest for a Digital Future," was published in the fall of 2003 by Crown Business Books.
Our panelists:
Cathy Brooks - The owner of consulting firm in San Francisco.Cathy now helps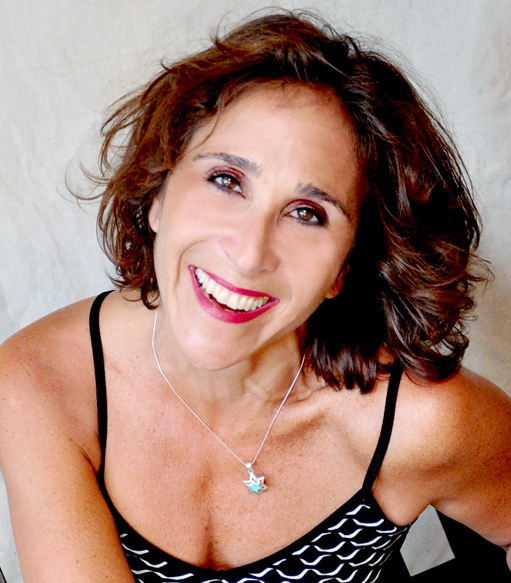 companies and individuals navigate new technologies with the purpose of leveraging these platforms to tell stories. Through workshops and consulting services, Cathy walks clients through the story-telling process and towards the deep engagement that comes from authentic communication. Every week Cathy brings these discussions to life on Social Media Hour, a live talk show on which industry leaders and average folks share their experiences and stories. The program, for which Cathy is Executive Produce and Host, puts technology in human terms, and lets the audience interact via text chat and phone.

Jory Des Jardins – Co-Founder of BlogHer. She develops strategic relationships with Fortune 500

brands and leads innovative campaigns to integrate contextual marketing and advertising into communities of women interested in every topic, from food, health and family to business, finance and technology. Prior to co-founding BlogHer, Jory helped high-technology start-ups Pluck and Rojo launch successful blog syndication initiatives and produced Third Age's network of bloggers. Jory serves on the advisory boards of RSS company FeedBlitz and Juno Baby. And she serves on the Board of Directors of the Internet Advertising Bureau.get.
Christine Herron - Director at Intel Capital and a Venture Advisor at 500 Startups.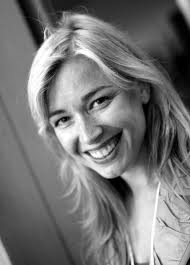 Previously, Christine was a Principal with First Round Capital, an early-stage venture capital firm, and a Director at Omidyar Network. Prior to Omidyar Network, Christine held operational roles with Mission Research, NetObjects, and Microsoft, and was the founder and CEO of Mercury2. She started as an investor with Geocapital Partners, where she funded early Internet and network infrastructure businesses including Netcom and AXON Networks.
Shaherose Charania- Shaherose is passionate about open innovation in mobile and telephony startups. She is currently an advisor at Opinno, an open innovation network for growth stage startups across web, mobile, cleantech and biotech. Shaherose is perhaps best known as the CoFounder and CEO of Women 2.0, a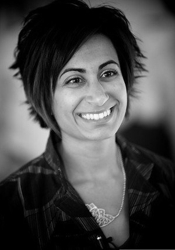 network and pre-incubator for woman-led startups in Silicon Valley. She has led its growth to include tens of thousands of participants, hosting monthly educational and networking workshops and engaging entrepreneurs and investors from top Venture Capital firms and Angel circles. Over the years she has seen over 300 early stage startups through Women 2.0 and has a strong interest in supporting the entrepreneurial ecosystem.
Social Media Week (SMW) is a global platform that connects people, content, and

conversation around emerging trends in social and mobile media. The multi-city evolution of Social Media Week attracted more than 7,500 attendees across 200 events. For more info about Social Media Week  visit http://socialmediaweek.org/sanfrancisco/

And special thanks to PeopleBrowsr for our venue space:
PeopleBrowsr is a high-tech social analytics company with a passion for marketing, providing data mining, analytics, brand engagement and campaign services to top global brands and Advertising/PR agencies. Founded in 2007, PeopleBrowsr is a global industry leader in the social media revolution, building advanced conversation technology to assemble the collective intelligence. PeopleBrowsr now has 1,000 Days of Conversations available for social search with ReSearch.ly.
 Discover, lead and connect with PeopleBrowsr today at @PeopleBrowsr and www.PeopleBrowsr.com.
Snacks and beverages will be provided, please feel free to bring your own lunch.
When & Where

PeopleBrowsr
474 Bryant
San Francisco, CA 94107


Tuesday, February 8, 2011 from 12:00 PM to 2:00 PM (PST)
Add to my calendar
Organizer
Girls in Tech:
Girls in Tech is a social network enterprise focused on the engagement, education and empowerment of like-minded, professional, intelligent and influential women in technology. As young women with the capacity to inspire, we made it our personal desire and passion to create and sustain an organization that focuses on the collaboration, promotion, growth and success of women in the technology sector.
Created in February of 2007, 'Girls in Tech' (GIT) was founded by Adriana Gascoigne. GIT was born out of a need to provide a place for women to cultivate ideas around their careers and business concepts involving technology.

Girls in Tech aims to offer a variety of resources and tools for women to supplement and further enhance their professional careers and aspirations in technology. Some of these resources include, educational workshops and lectures, networking functions, round table discussions, conferences, social engagements, and recruitment events.

Adroll:
AdRoll makes display advertising simple and profitable for brands of all sizes.  Over 1,000 businesses use AdRoll's industry leading retargeting tool to increase their conversion rates and attract new customers.  With easy to use interfaces, transparent reporting, and expert customer service, AdRoll brings cutting edge advertising technology to businesses both large and small.