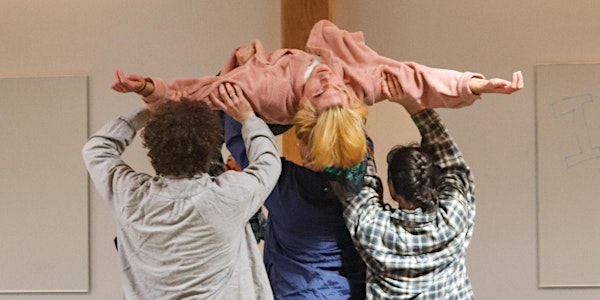 THE WOLFPACK
THE WOLFPACK is an improvisational practice lead by Reign Drop using organic and primal imagery WITH LIVE MUSIC this time around! AYE-OOOOO!
When and where
Location
The Rooted Space 1803 W Byron St. Suite #201 Chicago, IL 60613
Refund Policy
Contact the organizer to request a refund.
Eventbrite's fee is nonrefundable.
About this event
THE WOLFPACK is a series of guided improvisational practices encouraging the freedom of self through any style of dance, performance, and theatre. Reign would like to invite artists of all kinds into this movement practice to help inform and broaden the dance studio space.
Using organic and primal imagery such as being reborn in the river, opening the throat chakra by howling at the moon, and having the autonomy to showcase each artist's individual voice in an accumulating performance—The Wolfpack is a home for dancers of any style to come and be heard.
It is essential to the heart of The Wolfpack to celebrate individuals who go against the grain in pursuit of sharing their own stories and concepts that support the pack of like-minded individuals.
Regardless of the voice leading the pack, our agreements are as follows:
🐺We are an improvisation collective
🐺We investigate freedom, confidence, and healing through movement
🐺We are guided by nature and the healing properties found within channeling these archetypes
🐺We obnoxiously celebrate each participant
Ticket Info Breaks Down Like This -
Free Dancer
You already know! We are is committed to being an accesible space for all genders, genres, and financial situations. The power of dance is for everyone.
Free Observer
Available if you are someone who: interested in the mission of We Are Collective and unsure how you can get involved, a dancer/movement researcher/community member who wants to observe rather than participate, a lover of dance and will adhere to the community guidelines and missions of We Are Dance Collective.
Angel Donations
$3.33 Keep Going - encourage the foundation to keep it pushing
$8.88 Dancer - help us pay our dancers for all their hard work + research that is put in during rehearsal
$14.14 Collective - you're in it with the collective for the long haul
$33.33 Ground Up - help us fund our show in May 2023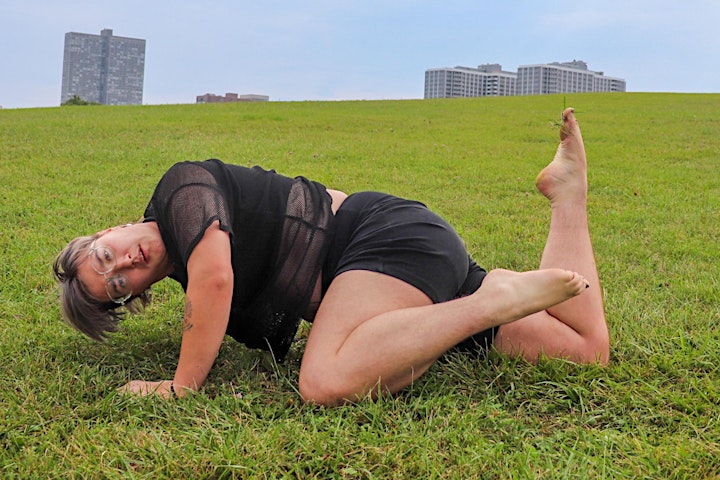 About Reign Drop
Reign has used movement and performance as a form of self-expression since an early age. Growing up, they enrolled at various local dance studios searching for a place they felt accepted, heard, and empowered through movement. This search brought them to The Dance Center of Columbia College Chicago where they received a BA in Dance, focusing on Modern technique and choreography. This lifelong movement study has brought Reign to investigate freedom, confidence, and healing through movement. Right now, Reign finds the most joy and freedom in house, improvisation, voguing, and release based modern.